Del Val gets a visitor from Broadway
Hang on for a minute...we're trying to find some more stories you might like.
The cast and crew of Del Val's spring play had a special visitor during their after school rehearsal on Tuesday, March 26th. Chris Kurtz, the Deck Electrician for the Broadway production of The Curious Incident of the Dog in the Nighttime made an appearance to talk to the cast and crew about his own experiences with the show. Accompanying Kurtz was Charlie, the golden retriever puppy he received as a result of his work on the play. (Charlie was the fifth puppy used in the production, and Kurtz adopted him when he outgrew the role.)
Kurtz worked on the show's production since its debut in New York City on October 5th, 2014, and he continued until its closure in September of 2016. As the lighting and video technician, he was responsible for many of the advanced technology aspects of the show such as data and network systems, which are vital for the production's success. (For more information on this, visit: http://www.citytheatrical.com/curious-dog-interview.)
In 2015, the Broadway production of The Curious Incident of the Dog in the Nighttime won a Tony award for Best Lighting Design, as well as various other awards, including Best Play and Best Performance by an Actor in a Leading Role in a Play.
During his visit, Kurtz shared the struggles his team faced, as well as helpful insights into the making of the show. "He really talked a lot about the experience of being on Broadway, and he talked about the show itself, and how he interprets it," said Mrs. Civitillo, who directs Del Val's spring play. "We wound up making pretty major changes to the way that we're presenting the show based on the discussion that we had with him." Despite these struggles, Kurtz stressed to the students the idea of making the play their own, and according to Mrs. Civitillo, he motivated them to explore their characters.
Although the show is no longer being performed on Broadway, Kurtz still has strong ties with those he worked with. He shared his visit to the Del Val stage with The Broadway cast and crew of The Curious Incident of the Dog in the Nighttime, who wish Del Val good luck!
Kurtz is currently working on Network, a Broadway production starring Bryan Cranston, known for his role as Walter White from AMC's drama series Breaking Bad. The show opened on December 6th and will close on June 8th of this year.
Del Val's production of The Curious Incident of the Dog in the Nighttime will take place on May 10th and 11th at 7pm.
About the Writer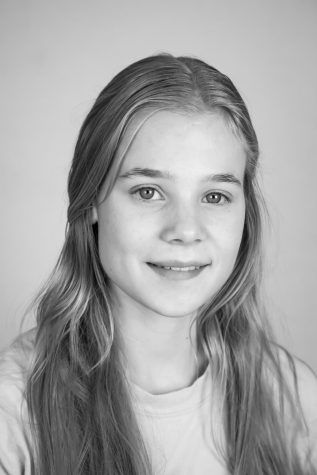 Clare Erwin, The Delphi Editor
Clare is a junior at Delaware Valley Regional High School and editor of The Delphi student newspaper. She's also a member of the award-winning literary...