It: Chapter Two review
IT: Chapter Two scares up big box office numbers
Hang on for a minute...we're trying to find some more stories you might like.
IT: Chapter Two opened on September 6, 2019 as one of the most anticipated horror films of the year.
Over the past 27 years, the kids from Derry grew up and went their separate ways. Mike, the only kid who stayed in Derry his whole life, knew Pennywise had come back for another cycle. As each member of The Losers Club received a call from Mike, they decide meet up in Derry for dinner. As strange things started happening at dinner, they all begin to realize that Pennywise has made a return. This time, The Losers Club is determined to kill IT so there would never be another cycle. 
It: Chapter Two  earned 91 million dollars during its opening weekend, which made it one of the highest financial openings for a horror film in history. Still comical and frightening, It: Chapter Two was a decent movie that brought thrills to its audience. With the kids all grown up, married, working and matured, they do not make as many jokes as they did as kids. The film is not as scary as the first one. IT: Chapter Two has a lot of expected scares, making the film not too scary. The movie also runs a little too long, reaching nearly three hours, due to scenes that waste time and should have been cut out.
IT: Chapter Two receives 3.5 out of 5 stars.
About the Contributors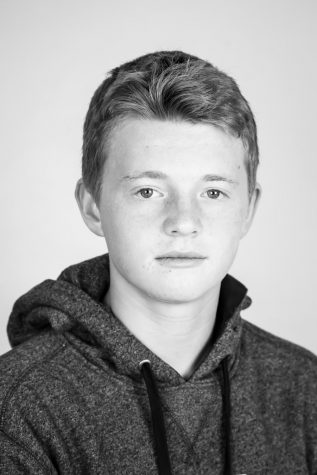 Aiden Snyder, The Delphi Editor
Aiden is a freshman at Delaware Valley Regional High School, and he is a part of the school's newspaper, The Delphi, as a first year journalist. He enjoys...