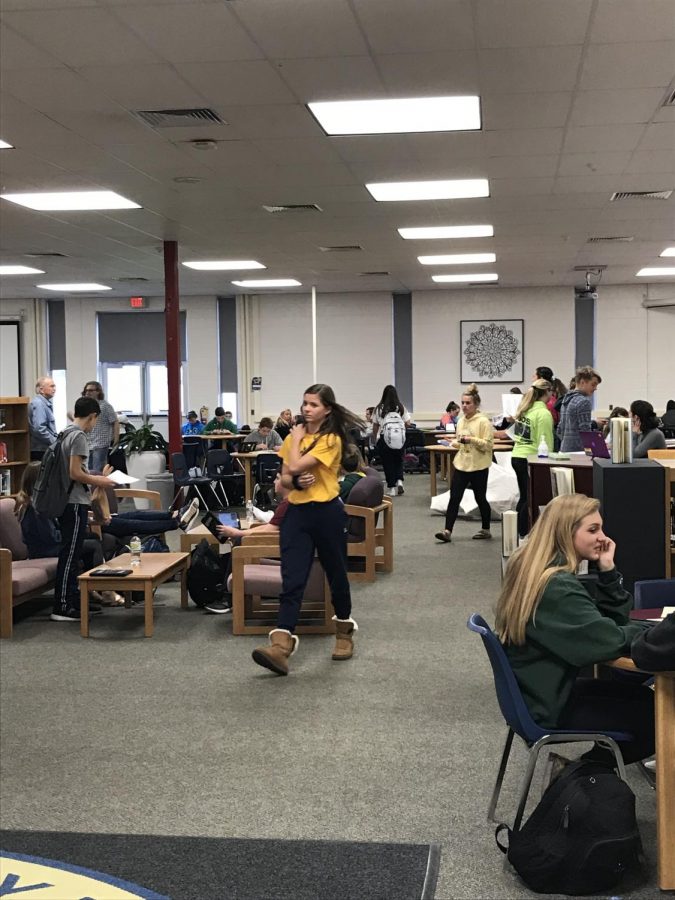 Mr. Smith
Delaware Valley Regional High School has recently started hosting what it calls Open Campus Day 4 to 5 times a school year.
There are two types of Open Campus Day: early dismissal and delayed opening. Early dismissal days are when the school day starts at the same time as a normal school day and students get out at noon, and delayed opening days are when there is a 2.5 hour delay when the day starts at 10 and ends at 2:26.
Students have work for each of their classes, it can be due at any time the teacher chooses during that day.  "Open Campus Day is a day allowing students to practice their organizational skills, and it is nice to have support from their teachers the entire day" English teacher Mr. Smith says.
While many classes will have work due at the end of the school day, some classes might not have their work  due until midnight. For students who may be feeling stressed with the workload throughout the day, the schools counselors host stations in the hallways that students can go to for help. Open Campus Day is an opportunity for students to teach themselves responsibility both in and out of school by taking control of their work management.
There are many positive aspects of Open Campus Day, which students experience at least once a marking period. Cole Wilson, a senior, says "I can get my work done pretty quickly, so it helps me get other classes work done. Also, the work for my classes do not take too long to complete."
There are also social benefits of Open Campus Day. Jaclyn Smith, a freshman, says, "I enjoy being able to spend more time with my friends that I do not have classes with."
The next Open Campus Day will be an early dismissal day on March 11, 2020.