Throwback Thursday #14: 3/5/20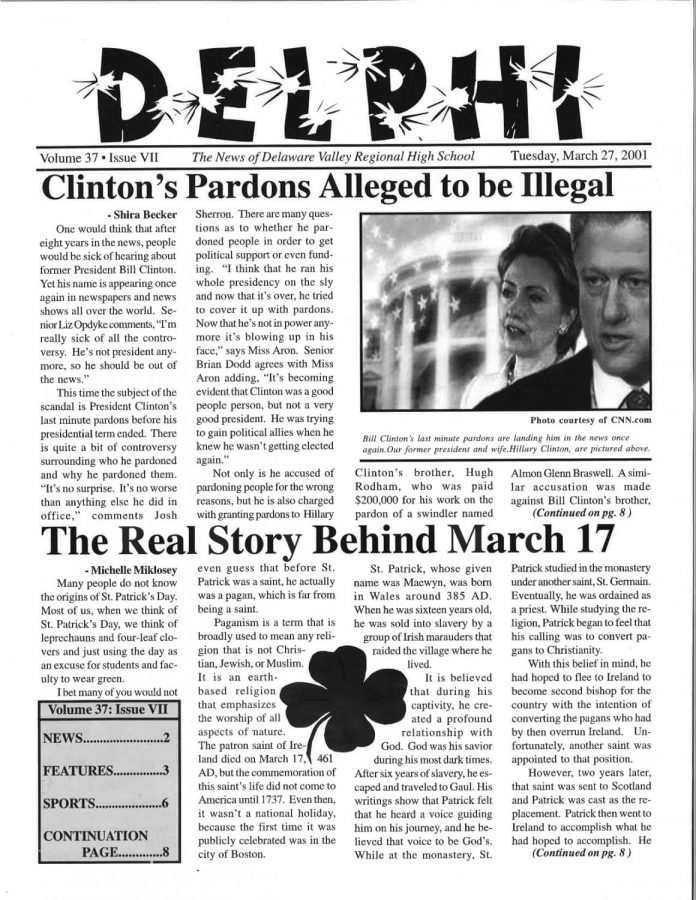 This week's throwback takes readers back to March of 2001. Then President, Bill Clinton, was under scrutiny for pardons he issued prior to the end of his presidency, Napster was providing free music to its users, Eminem and Elton John had performed a duet at the Grammys and winter sport seasons were coming to an end.  Enjoy all of the stories in this 8 page throwback, and stay tuned for next week's installment.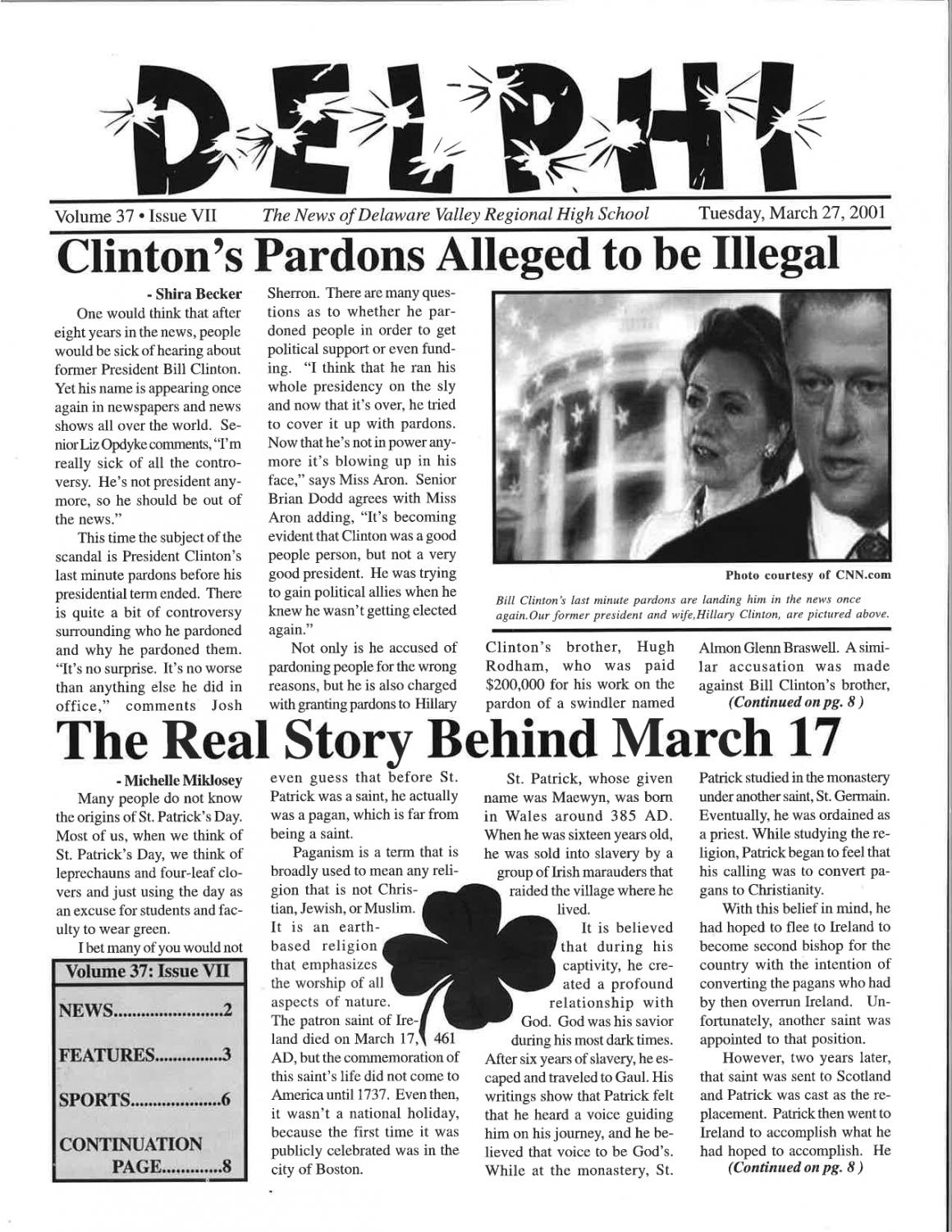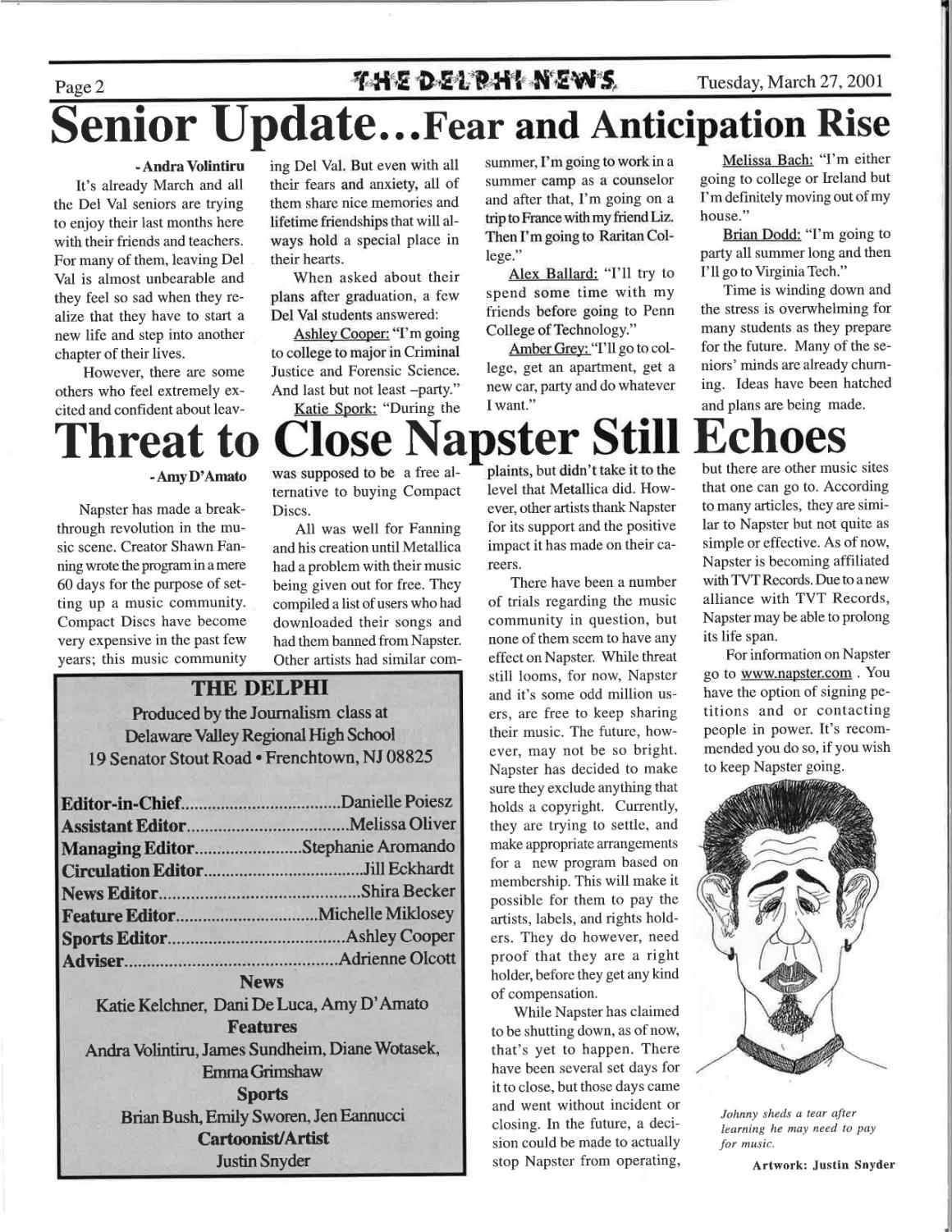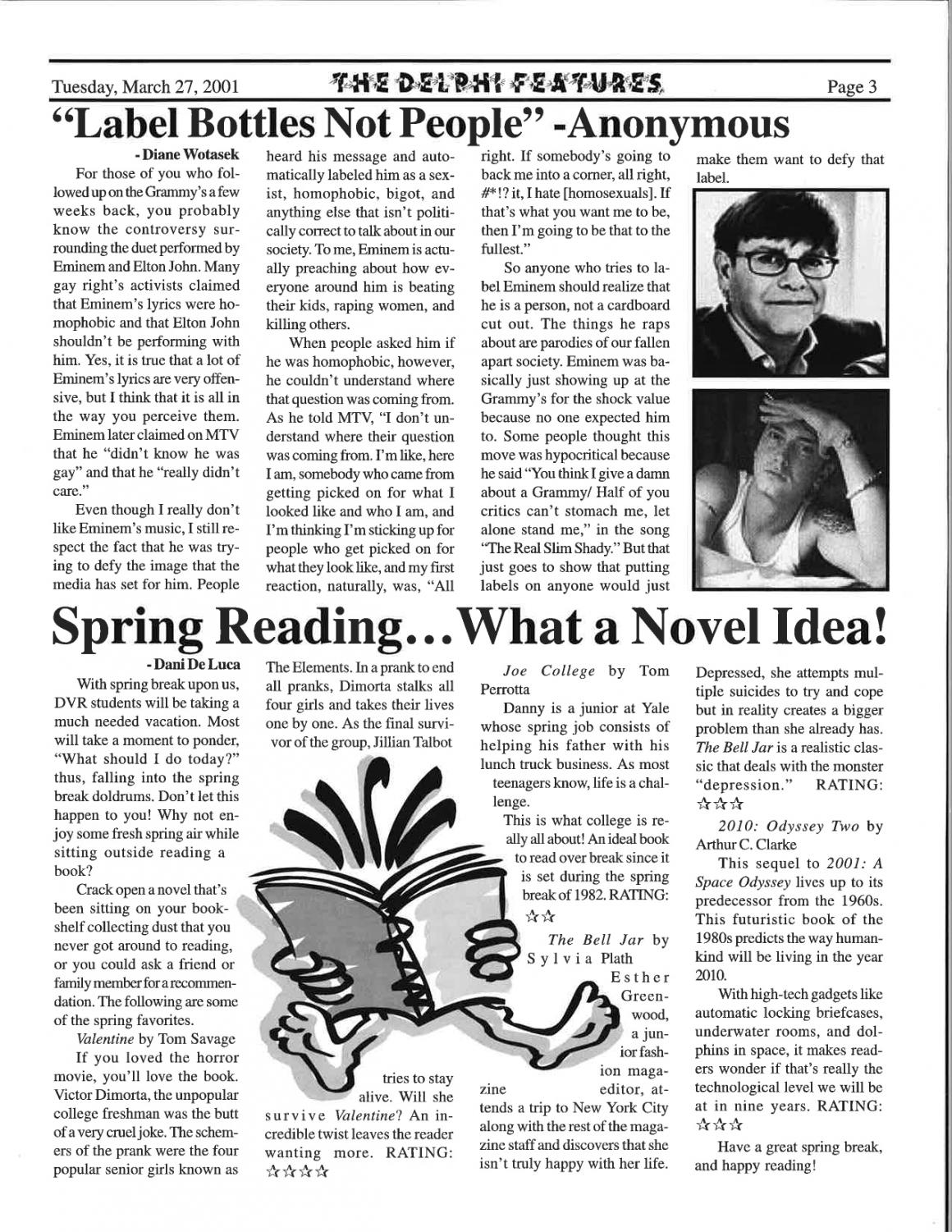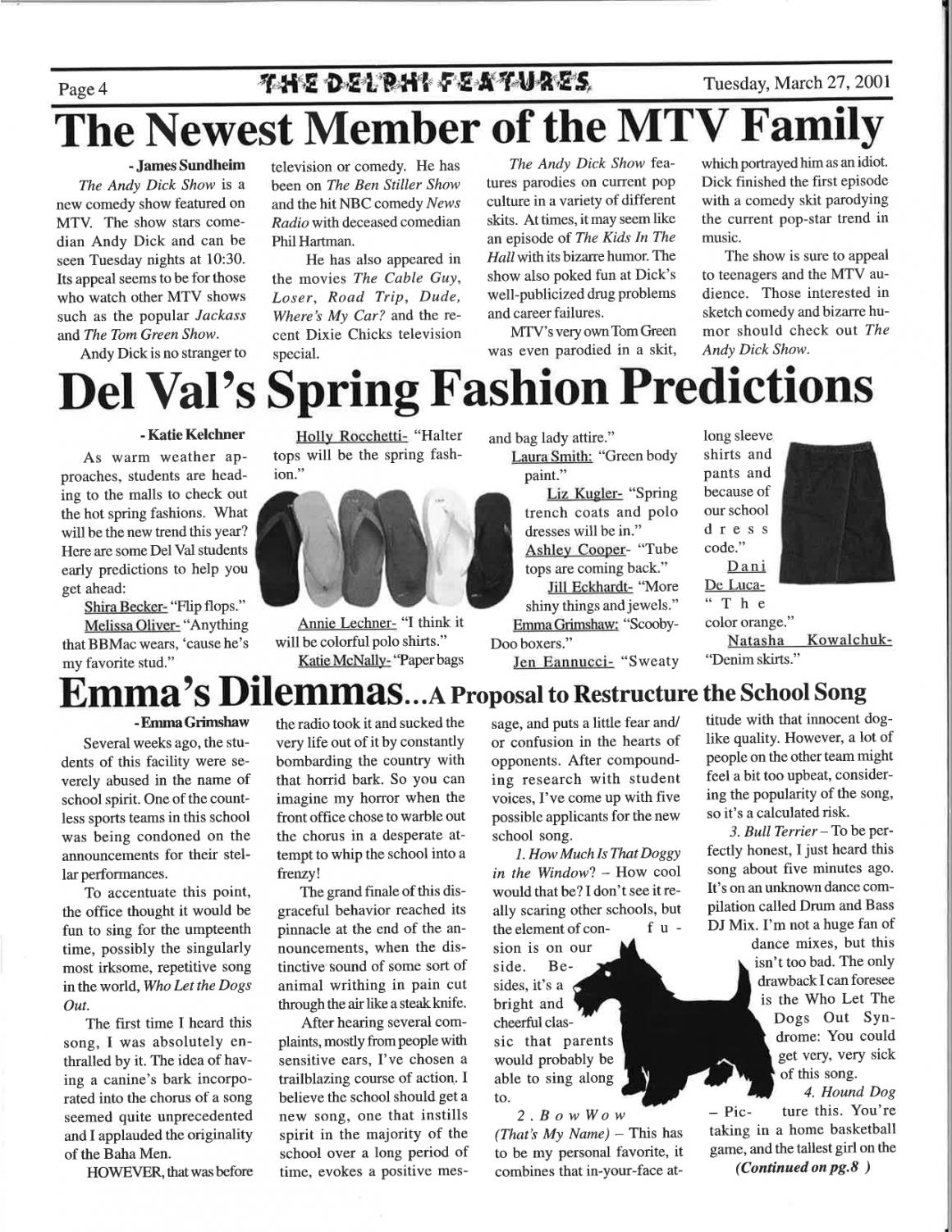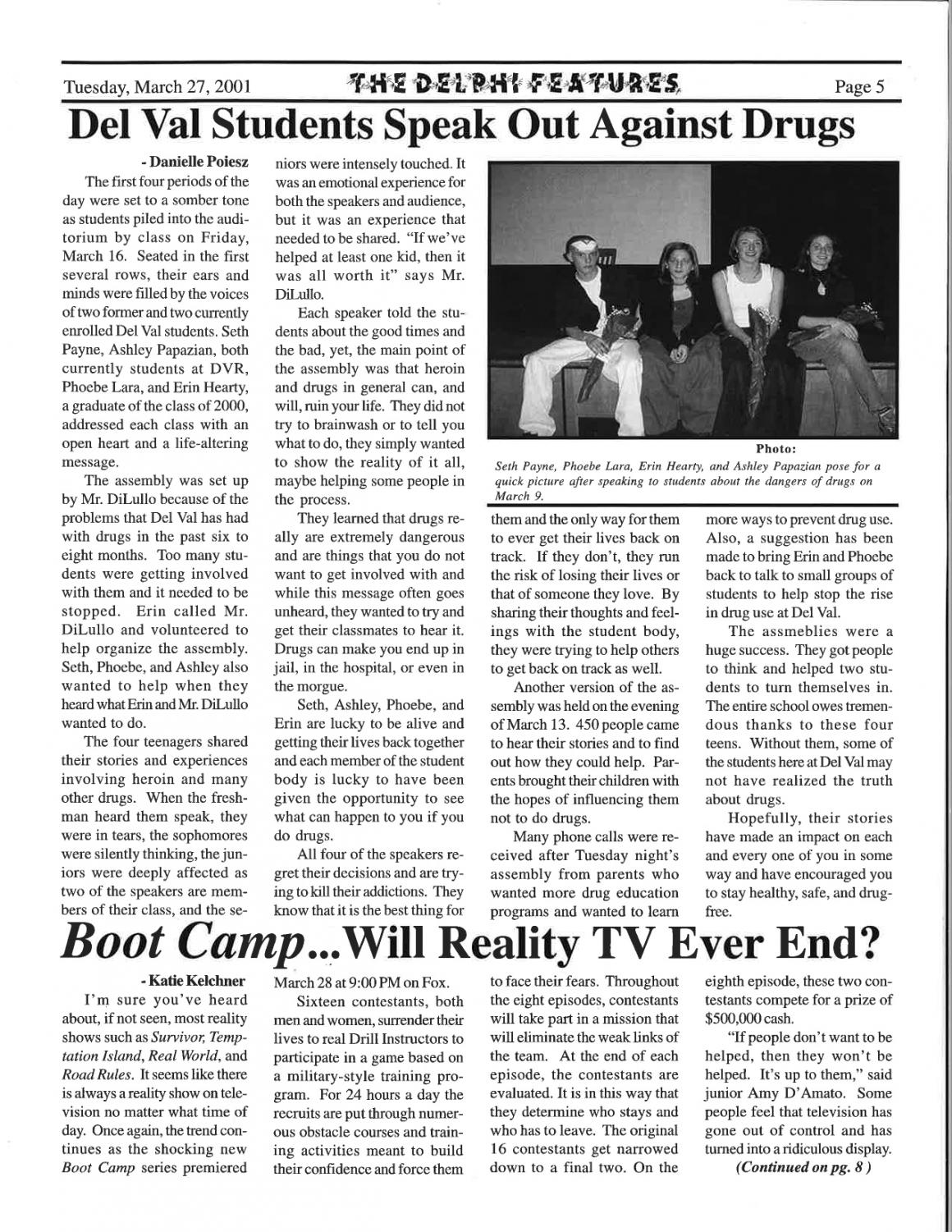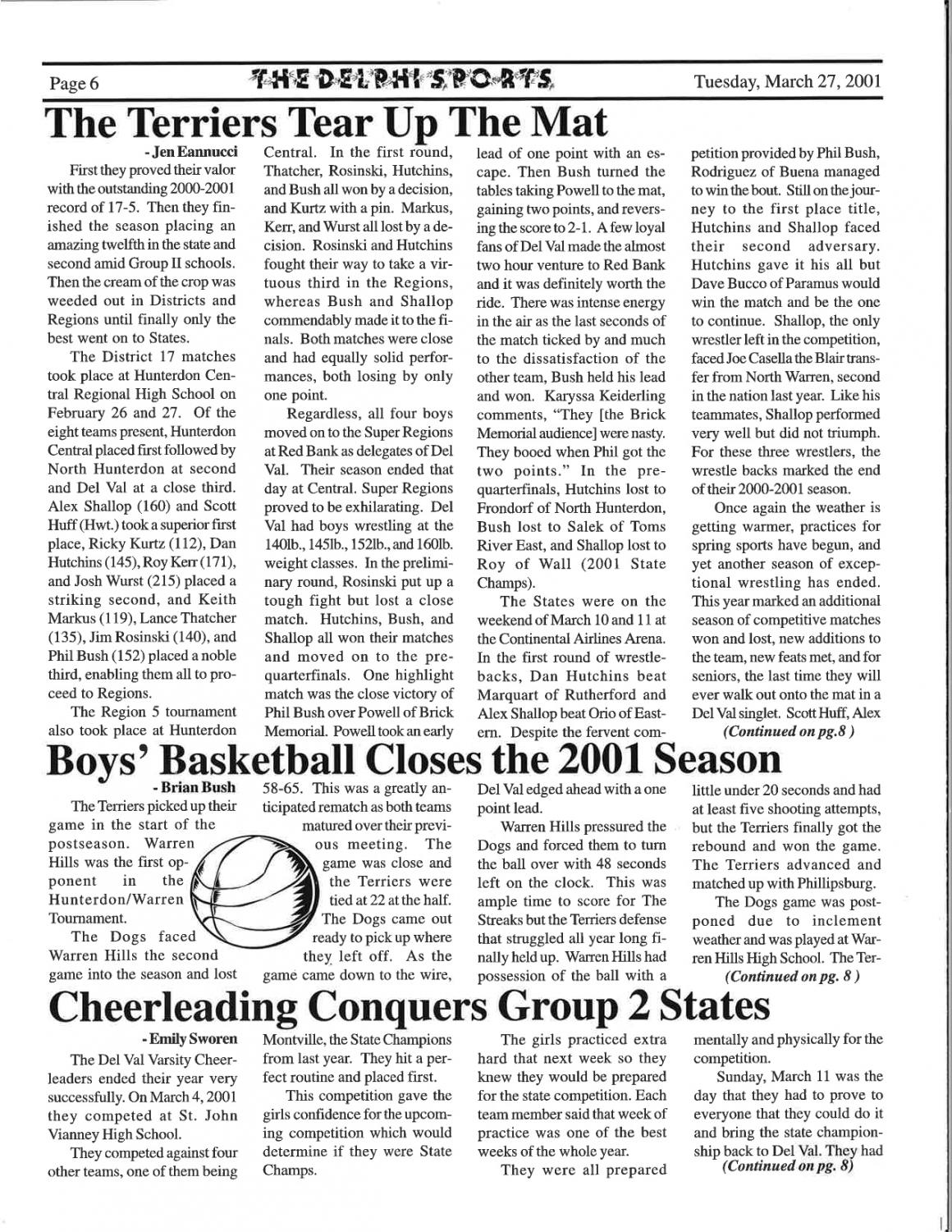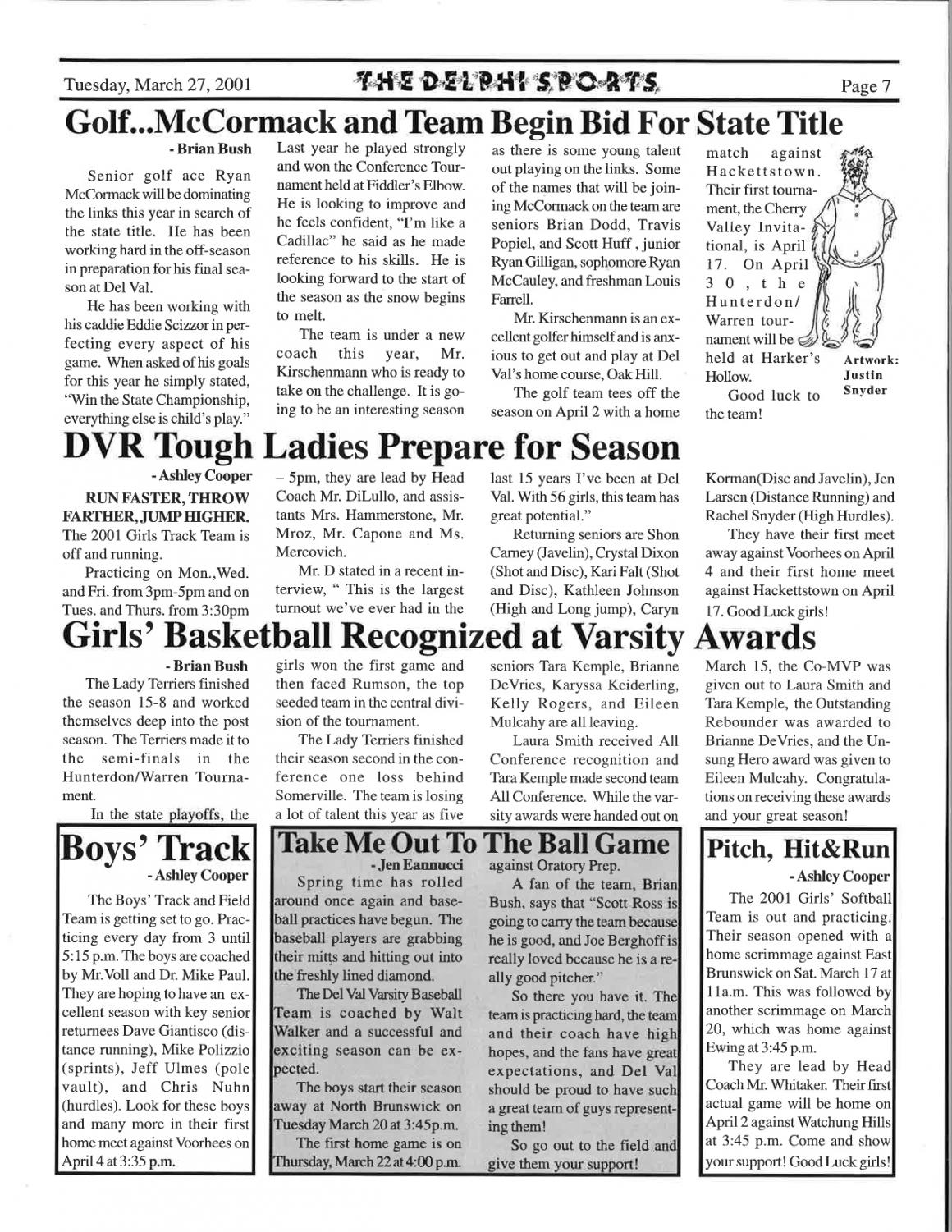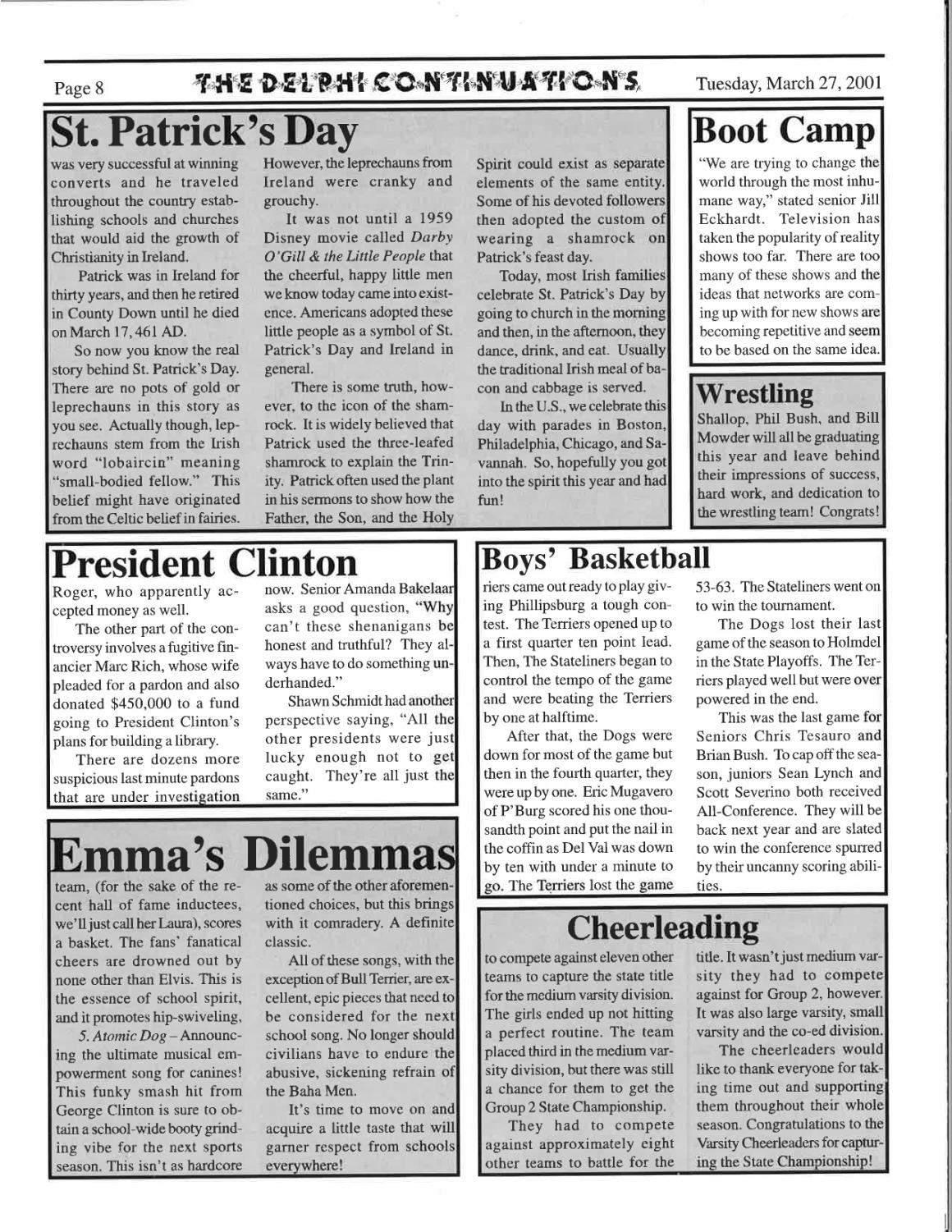 About the Writer
Mr. Smith, The Delphi Advisor
Mr. Smith is an English teacher at Delaware Valley Regional High School and the current advisor for The Delphi.  He graduated from Del Val in 2005 and...