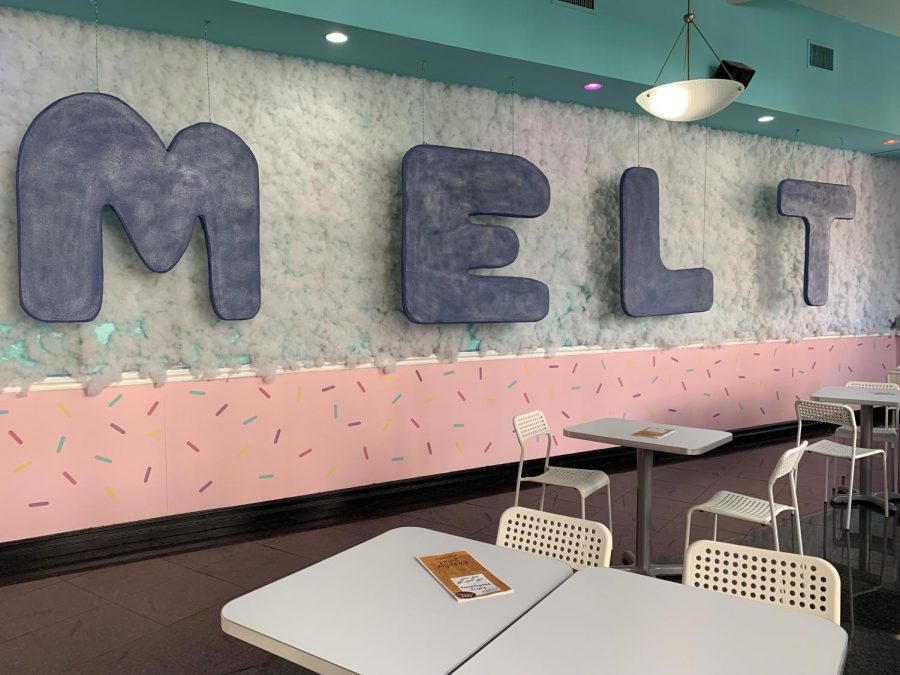 Rebecca Matthews
A few months ago, a new ice cream place opened up, which I was quick to visit as soon as I heard about it.
Located in Phillipsburg, New Jersey, Melt Ice Cream Bar opened on May 14, 2021. 
Melt has specialties which consist of ice cream sundaes in an abundance of flavors, milkshakes, floats, and all of their toppings.
They have a main menu of mini sundaes for kids and regular sundaes that are always available. Although, when seasons change, so does the menu. Once a new season arrives, so do limited sundaes corresponding with the season. 
This year for Halloween, they came out with a treat box. This box consists of a Halloween candy apple, Halloween brownie, Halloween popcorn ball, and Halloween chocolate pretzels, all of which have to be preordered.
Some people may want ice cream in the winter, while others may want something hot, so Melt came out with specialty hot chocolates. There are about six different options which are all on my list to try next as it's getting colder. 
The first time I went, my mind was already made up with what I would order. I got an All About the Chocolate. This sundae includes Rich and Famous ice cream, a big brownie, a chocolate bar, whipped cream, chocolate chips, and a chocolate rimmed frosted cup with chocolate chips on the frosting surrounding the cup. However,  I substituted the Rich and Famous ice cream for chocolate. As well as being allowed to switch your ice cream flavors, you can make the ice cream blended or keep it regular. I now typically switch up the blend of the ice cream every time I go. 
Ever since I first visited Milk Ice Cream Bar, I always stick with the same order. This is one of the most amazing treats I have ever had. I have been there over 5 times and will definitely keep going.
Even though I tend to stay with the same order, I always order another one alongside just to try. I have ordered the "Sugar Me Up," which is a fun cotton candy sundae with cotton candy ice cream, animal crackers, and actual cotton candy on top. This dessert would have to be my second go to option. My third request would have to be a classic, "Donut Say Nomore". This is a coffee ice cream with an actual glazed donut and Oreo to top it off. 
One critique has to be the time it takes to make these sundaes. They end up being worth the wait, but I do not recommend going there expecting to be in and out. Sometimes there are more workers than other times, making the wait time range. 
Make sure to go there on an empty stomach. My family and I personally made the mistake on our first visit; we had lunch and about an hour earlier. With the massive sundaes we got, we could barely finish them.
I highly suggest stopping by Milk Ice Cream Bar when you have time and an appetite for a treat!