Jonas Brothers light up music charts with comeback!
Hang on for a minute...we're trying to find some more stories you might like.
You read that right. The Jonas Brothers are back! Fans everywhere are shocked and ecstatic about the news, letting their ten-year old fan-girl selves back out over the return of one of the most popular boy bands from the 2000s. Back in October of 2013, the band called it quits right before they were supposed to go on a tour, breaking the hearts of fans, leaving many of them to wonder if they'd ever return. It appears that everyone's wish has come true! Leading up to the official announcement, there was much speculation through social media that the band was reuniting, but no one knew for sure.
The Jonas Brothers confirmed their reunion on social media by posting a photo of the trio which would serve as the artwork for their new single, "Sucker." The single was released at midnight on March 1, and it was on the iTunes top charts within hours. Even better than that, it skyrocketed to #1 on the iTunes charts the day after it was released. This success proves just how strong and unwavering their fan base is! Following the release of their new single, the band dropped a music video featuring other celebrities such as Priyanka Chopra, Sophie Turner and Danielle Jonas. To further excite fans, James Corden took The Jonas Brothers onto his show for one full week where they will be interviewed, play games and, of course, do a little carpool karaoke!
Speaking of huge accomplishments, the band's new song "Sucker" also reached number 1 on the Billboard Hot 100 Chart. This accomplishment was huge for them, as they had never hit number one on this list before. The trio celebrated this huge accomplishment in various ways and credited the success to their beyond devoted fans, the "Jonatics."
The single, "Sucker," embodies the original, tried and true Jonas Brothers sound. It's a pop hit, as the band primarily sings pop songs. With a catchy beat and lyrics, the song has found its way into the heads of fans everywhere. With Nick and Joe primarily leading the vocals and Kevin playing the guitar, the song truly lived up to the hype of their announcement! The single is just the beginning of the new Jonas Brothers era to come, and fans cannot wait to hear more! "Sucker" is available now for purchase and to stream on various sources, so be sure to check it out!
About the Contributors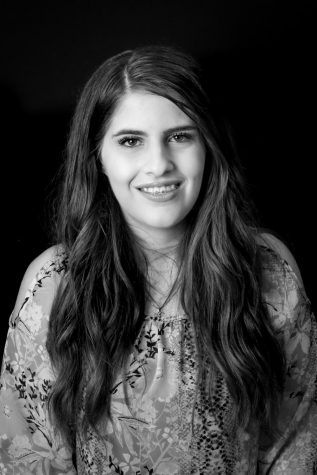 Gabriella Maffie, The Delphi Editor
Gabriella is a senior at Delaware Valley Regional High School. This is her second year writing for The Delphi and her first year as editor. She enjoys...