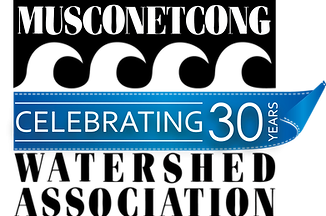 Musconetcong Watershed Association
Camp Musky counselor
Job Title: Camp Counselor
Reports to: MWA Community Engagement Coordinator
Employment Classification: non-exempt/temporary/full-time
Job

Purpose

In order to build a broad base of support for its mission, the MWA maintains a strong focus on education through outreach events to people of all ages as well as in-school educational programs and a summer camp for children.

The five-week Camp Musky summer program is the MWA's largest educational initiative of the year, reaching dozens of students of various ages and from different geographic areas.  The Camp Counselor, under the supervision of the Community Engagement Coordinator, is responsible for planning and leading the Camp Musky summer program with the assistance of camp volunteers.  In particular, the Camp Counselor will help expand the MWA's suite of outdoor educational activities that utilize access to the MWA's Educational Trail as well as the Musconetcong River.  The Camp Counselor will also be responsible for deciding age-appropriate curricula to employ for each week of camp that enhance campers' understanding of and appreciation for the natural environment—specifically, the Musconetcong River and its surrounding watershed.

The position will begin on Tuesday, July 5th, and run for approximately six weeks, through Friday, August 12th.
Duties and Responsibilities
Camp Musky Planning and Implementation
Plans, leads, and implements 5-week Camp Musky summer program for children ages 5 – 13
Works with Community Engagement Coordinator to develop knowledge of previous Camp Musky activities
Introduces new activities that complement existing activities and focus of each week
Maintains list of indoor crafts and activities to implement in the case of inclement weather
Develops and maintains daily schedule for camp, including regular time for snack/lunch and free play every day
Records and accommodates individual campers' allergies and/or dietary restrictions as needed (e.g., providing safe distance from other campers and their food)
Ensures safety of campers by understanding and, if needed, implementing emergency protocols related to Camp Musky
Instructs campers about natural hazards related to exploring the MWA Educational Trail and Musconetcong River
With the assistance of camp volunteers, monitors campers to ensure they are following safety precautions when on the MWA Educational Trail and in the River
Monitors weather forecast before and throughout each day; decides to bring campers to River Resource

Center

garage for indoor activities in cases of inclement weather
Calmly and respectfully resolves disputes between campers as well as addresses dangerous and/or disrespectful behavior by individual campers
Documents camper attendance as well as any incident reports or behavioral incidents; communicates any unresolved issues to the Community Engagement Coordinator
Greets families of campers at morning drop-off and afternoon pick-up
Maintains working condition of any camp materials and alerts the Community Engagement Coordinator of any emerging needs regarding such materials
Enforces COVID-related health and safety protocols, should they be required during Camp
Other duties as required.
Knowledge and Skills Required
A combination of education and experience sufficient to successfully manage the duties assigned
Prior experience leading children in outdoor camp settings
Proven ability to work with other camp counselors and/or volunteers and direct volunteers as needed
Strong interpersonal and relationship skills; demonstrated ability to communicate, motivate, lead and relate effectively to children of various ages
Excellent verbal communication skills
Ability to patiently and respectfully resolve conflict between children
Ability to adapt to daily weather conditions and camper needs by choosing most appropriate activities for a given day
Ability to maintain a general schedule while still allowing flexibility for the spontaneity of outdoor exploration and nature experiences
Ability to lift and carry up to 20 pounds down to river access point (~0.1 miles)
Knowledge of benthic macroinvertebrates and stream sampling concepts preferred
Knowledge of potential hazards related to outdoor exploration preferred, including, but not limited to: identification of ticks, poison ivy, hornet nests
First Aid and CPR certifications required (by time of first week of Camp Musky)
Commitment to MWA's mission
Please send resume and cover letter to Ryan Jiorle, Community Engagement Coordinator, at ryan@musconetcong.org.