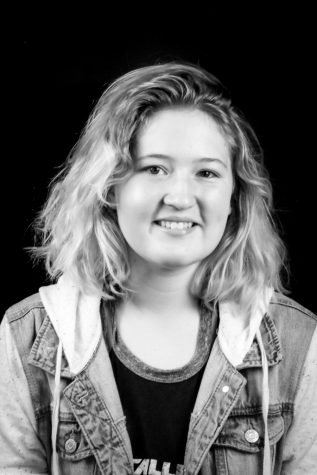 Sarah Nerwinski is a junior at Delaware Valley Regional High School and one of the writers for its newspaper,
The Delphi
. She is also the host and producer of an upcoming podcast called
Dark History. 
She is a color guard captain for the school's marching band and is dedicated to the school's music program, The Renegade Drumline. Though she is a junior, she hopes to go to Montclair University and pursue an English major.
Sarah Nerwinski, The Delphi Staff
May 31, 2019

Dark History Podcast – Episode 2: Chernobyl nuclear disaster

(Story/Media)

May 22, 2019

Frenchtown community celebrates its pride

(Story/Media)

May 02, 2019

The Delphi staff learns from professional podcasters

(Story)

Apr 17, 2019

Dark History Podcast – Episode 1: Ted Bundy

(Story/Media)

Apr 03, 2019

Del Val drumline terrifies New Jersey audiences

(Story)

Mar 20, 2019

Del Val's first podcast, Dark History, coming soon!

(Story)

Mar 07, 2019

Flogging Molly rocks Montclair, NJ

(Story)

Feb 11, 2019

Mr. Hayden strikes the right chord in band class

(Story)