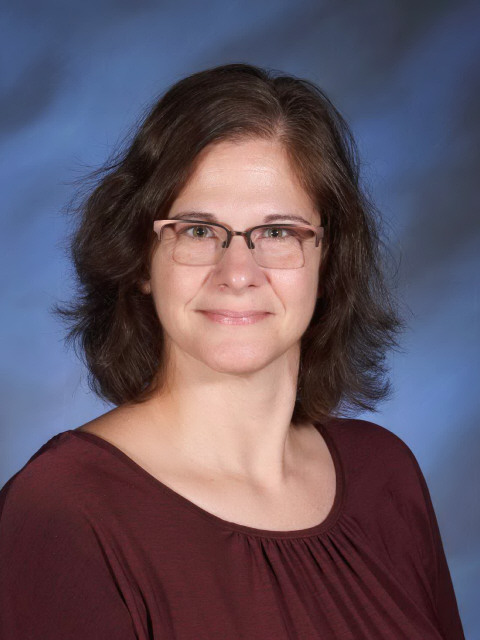 Ezzard explains her teaching (and her emoji shrine)
Mrs. Ezzard is a freshman biology teacher at Delaware Valley who has been working here since 1999. She has been teaching for 20 years and was this writer's teacher last year.
Ezzard teaches freshman Biology to academic, college-preperatory, and honors level students, but she didn't always want to be a teacher; she went to college to be a marine scientist. However, Ezzard now enjoys teaching all levels of Biology "due to their pros and cons." Each level provides a different classroom environment and a different experience throughout the day.
Ezzard's room is just as fun as her personality.  As all of her students know, Ezzard has a poop emoji shrine in her room; it's there because poop is funny, and "doctors can learn a lot about someone's health from poop."
Away from Del Val, Ezzard has a dog, a cat, and three kids named Makayla, Brandon, and Brian. Makayla is a singer, Brandon plays football, basketball and lacrosse, and Brian participates in football, wrestling and lacrosse.
The interview concluded with several random questions to let Ezzard's personality shine through. Mrs. Ezzard very much dislikes snot and saliva, but loves the number seven. When she retires, she wants to get rid of everything she has and travel across the U.S. in a camper, stopping at many different locations. Before she dies, she also wishes to go to the Grand Canyon, Iceland, Nepal, and the Great Wall of China as a family. Despite her desire to travel, Ezzard doesn't have a favorite vacation spot but would rather explore and try new things.
Did you know she was the understudy for the lead in a play in high school? She also graduated high school with Mr. Fitz, Mr. Gregson, and my dad in 1990.