Mrs. Jones is a germaphobe?
Hang on for a minute...we're trying to find some more stories you might like.
Mrs. Jones is a special education teacher at Delaware Valley and has been teaching at the school since 1998.
Mrs. Jones grew up in Hunterdon County and went to Voorhees High School. During her sophomore year of high school, Mrs. Jones realized she wanted to work in some form of special education. Originally she wanted to work with the hearing impaired and become a sign language teacher but was unsure if she could get a career in the field. After high school, she attended Bloomsburg University to follow her dreams.
Some fun facts about Mrs. Jones are if she were to be any animal, she would be a dog because "I could sleep and snuggle people," Jones said. Her favorite animals include dogs, horses, elephants, and kangaroos. "I like a lot of animals," Jones said. If Jones was not a teacher, she said she would instead be working with animals. "At one point, I wanted to be a veterinarian," Jones said.
In her free time, Mrs. Jones enjoys watching the movie, What About Bob? which is a film about a germaphobe. "My family makes fun of me because they say I am like him." Mrs. Jones also has a fear of germs and said the reason for this fear is her mother. Her mother was a germaphobe and "that was passed on down to me," Jones said.
Mrs. Jones, although she loves teaching, has plans for her life after Del Val. "I [would love to go] back to school to become a vet tech and work with animals."
About the Contributors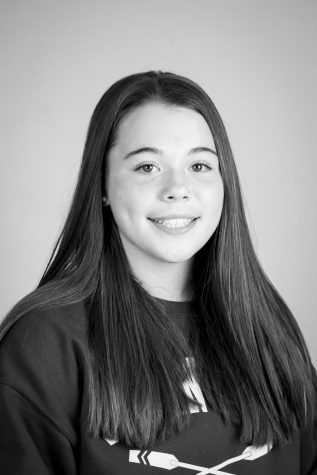 Alexandra Wilt, The Delphi Staff
Alex is very athletic freshman who loves to play sports.  Her favorite sport is soccer.  She plays for the school's varsity soccer team and hopes to...