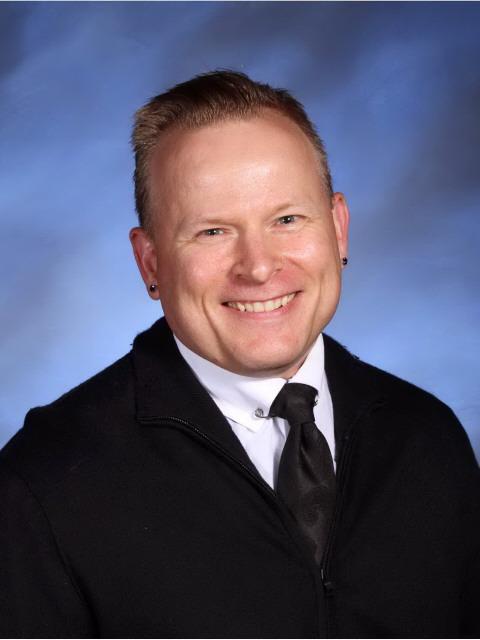 Mr. Gregson teaches to change lives
Mr. Gregson recently sat down for an interview so the students of Del Val could get to know him better, and he answered his questions seriously, but with his trademark dry humor.
Mr. Gregson said that he wanted to work at Del Val because he didn't feel "personally fulfilled." He said he felt that his "career was fulfilled" but wanted to "get a life fulfillment." He started off thinking he would teach third or fourth grade. Originally he wanted to teach science and math, but he started substituting at Del Val, and when the TV Media teacher job opened up, he took it.
Mr. Gregson has many other interests. "I could never not remember being interested in baseball" Gregson said. He is a Detroit Tigers fan and always knows what's happening in baseball. Mr. Gregson believes the rebuild will take many years, but he hopes the Tigers will be back in the playoffs soon. Mr. Gregson played high-school baseball for several years and got into the game again by umpiring. Mr. Gregson is also one of the coaches for the Del Val baseball team and shows his passion for the game at every practice and game.
Mr. Gregson's is also a superhero fan; his favorite superhero is Batman, but he wouldn't want to be Batman because of Bruce Wayne's dark past. He prefers Batman over other superheroes because Batman is dedicated and strives to be the best. Gregson's favorite Robins are Dick Grayson from The Adventures of Batman and Robin, as well as Tim Drake from the same series.
DV TV
When he isn't teaching, Gregson knows exactly what he wants out of life. "[I want to] wake up, have a cup of coffee on the deck, listen to some music, take a look at the scene and let my dog run around" Gregson said. He'd then have some breakfast with his wife and daughter, go for a walk, and go to the gym. Lastly, he'd watch the Tigers win a game, or if they're not playing that night, he'd watch a movie with his wife.
Mr. Gregson likes to enjoy movies instead of use his experience as a producer to critique a movie's faults. Although he doesn't go to the theaters to see many films, he said his favorite movies are Christopher Nolan's Dark Knight trilogy, The Natural, Tombstone, and Major League.
Mr. Gregson said, above all, "[he] enjoys the little moments of teaching" and enjoys the moments where his teaching changes students lives.