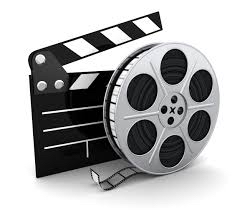 Photo used via Creative Commons License
Mrs. Civitillo: Introduction to Film and Literature Studies
In the coming 2021-2022 school year, many new English courses will be offered to the students at Del Val. Introduction to Film and Literature Studies will be just one of the new English courses added to the curriculum.
English teacher and department supervisor, Mrs. Civitillo, who is a lover of both film and literature, will be teaching this course. Students who enjoy films and analyzing them should really consider enrolling in the class.
The class is a CP-level course that includes a Concurrent Enrollment option through Seton Hall University. The curriculum will encompass studying film technology, exploring the evolution of film, comparing films to their original source texts, and understanding how films can change based on their surroundings.
Class activities will include watching films, completing discussion boards, trailer analyses, elevator pitches (brief but persuasive speeches used to spark interest in something that lasts only 20-30 seconds), draft pitches, communicating with other students, and recording presentations.
Mrs. Civitillo is choosing to teach this class because she will soon be completing her degree in Film Studies. She enjoys continuing her own education and learning new things that she can incorporate into her teaching.
For prospective students considering which English class to take next year, Mrs. Civitillo says not to let the level of the class affect course decisions. For example, don't let honors-level classes intimidate you if you've previously been a CP student, and vise versa; if you're an honors student, don't worry about going into a lower level CP class. The only thing that truly matters is you interest in the course.