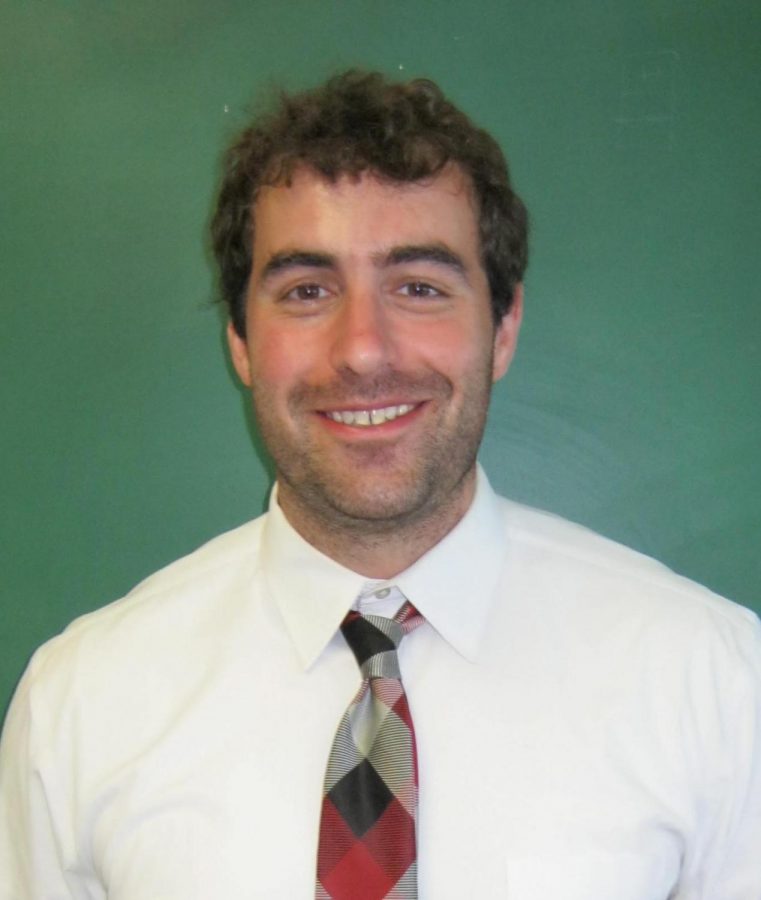 The history of Mr. DePaolo
Mr. DePaolo is a college prep US History II, Criminal Justice and Economics teacher at Delaware Valley High School. 
Mr. DePaolo attended Wessel College for one year before transferring to Mitchell College, where he graduated magna cum laude and majored in Criminal Justice. 
In his 20's, he realized that he wanted to take on teaching, following in the footsteps of both of his parents.
"I originally did not want to be a teacher," Mr. DePaolo said, but when a job opened at Del Val, he took it.
Criminal Justice is his favorite subject to teach teach, and DePaolo hopes to start working with students with special needs in the future.
"I recently completed the Teacher of Students with Disabilities certification and will be completing my certification for administration soon," DePaolo said.
On top of all of the classes he teaches, DePaolo coaches boys varsity track and field, boys varsity basketball, and freshmen boys soccer. His primary sport to play when growing up was basketball, and he came to Del Val with intentions of hopefully coaching basketball. However, he ended up loving coaching other sports as well as basketball. 
Family is an important part of DePaolo's life, and during the 2017-2018 school year, he met his future wife. During his second year at Del Val, when he would go and talk to Mr. Lynch about basketball during his free period, he was actually there to talk to her.
"Talking basketball was my excuse to go and try and see her," said DePaolo.
They ended up getting to know one another, and on May 4, 2019, they got married. A year later, Isabella DePaolo was born on August 5 2020.
"Del Val has given me a lot to be thankful for because of meeting Cathrine," said DePaolo. 
Summertime gives both DePaolo and his wife time to cook together. He enjoys cooking because he gets to experiment with different meals whenever he gets the chance. His favorite dishes to cook are foods on the grill such as burgers, steak and fish. When cooking, he gets to spend time with his family.
Upon leaving Mr. DePaolo's classroom, the main concept he wants his students to leave with a positive mindset about having accomplished new materials. 
"I would like students to understand that their hard work will pay off in any class, in school and in life," DePaolo said. "If they want something, go get it. Most of the time there is nothing standing in their way except for themselves."