Photo via Wikimedia Commons under Creative Commons license
Africa
Cameroon
Cameroon has won the African Cup of Nations five times and has been a dominant force in African soccer. 
The Cameroon coach was previously a player who captained the Cameroon team five times. Anguissa has recently joined Napoli from Fulham where he has contributed to Napoli reaching first place in the Italian league. 
Cameroon is nicknamed the 'Indomitable Lions;' they first qualified for the World Cup in 1982, and since then, they have only made it past the group stage once. 
Cameroon does have a tough group stage this year, and it will have to give everything it has to get past it.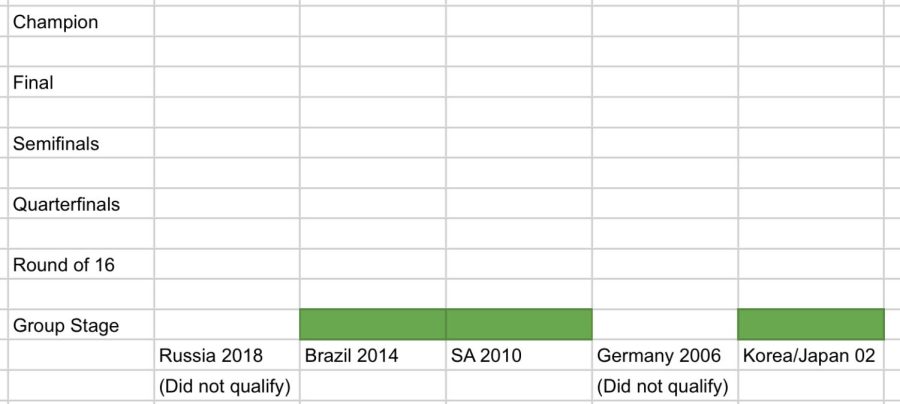 Morocco
Just three months before the World Cup, Morocco made the bold move to sack Vahid Halilhodžić, even though the Bosnian was responsible for Morocco getting through qualifiers. 
The reason for Halilhodžić's departure is believed to be due to him having a fallout with one of Morocco's stars, Chelsea player Hakim Ziyech. 
Regragui, however, is a familiar face. As a matter of fact, he had previously served as Morocco's assistant coach. 
The last international tournament Morocco participated in was the 2021 African Cup of Nations. "The Atlas Lions" had a decent run but couldn't overcome Egypt in the quarterfinals. The Egyptians would go on to be finalists in the tournament. 
The team's performance in the AFCON probably was more memorable than in the previous World Cup. Morocco was unable to make it out of the group stage after being drawn with Portugal, Iran and Spain. 
For this year's tournament, Morocco has been drawn in a group along with Belgium, Canada and Croatia. It can be predicted that Belgium will finish top of the group, but perhaps Morocco can finish second. However, it will need to beat Canada and Croatia to do that, who are both quality teams.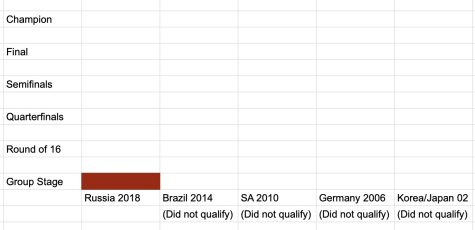 Senegal
Last year, Senegal hoisted its first ever African Cup of Nations trophy after defeating Egypt in the final. 
Besides winning the AFCON, Senegal has been cruising regarding international fixtures. According to ESPN, the "Lions of Teranga" have only lost one international game in the past two years. That loss was to Egypt. However, their African rival will not feature in Qatar, after Senegal knocked them out in qualifiers. 
Senegal's squad has plenty of talent, but the team's most notable player, Sadio Mane, will not be making an appearance in Qatar. After suffering a recent injury, Mane was deemed unfit for the tournament. Fortunately for Senegal, Mane isn't the only diamond on the squad. 
Kalidou Koulibaly, a center-back for Chelsea, captains Senegal. 
Edourad Mendy, another Chelsea player, and Senegal's goalie, is world-renowned. 
Regarding the previous World Cup in Russia, Senegal didn't fare well. The team ultimately failed to move out of the group stage after placing third in a group with Poland, Colombia and Japan. 
For this year's World Cup, Senegal was drawn in Group A along with Qatar, Ecuador, and the Netherlands. Although winning the group over the Netherlands is unlikely, it's projected that Senegal will make it to the next phase of the tournament.
Senegal has been doing well, but the real question is whether or not the team can keep it up. Will Senegal crack under the pressure in Qatar? Only time will tell.