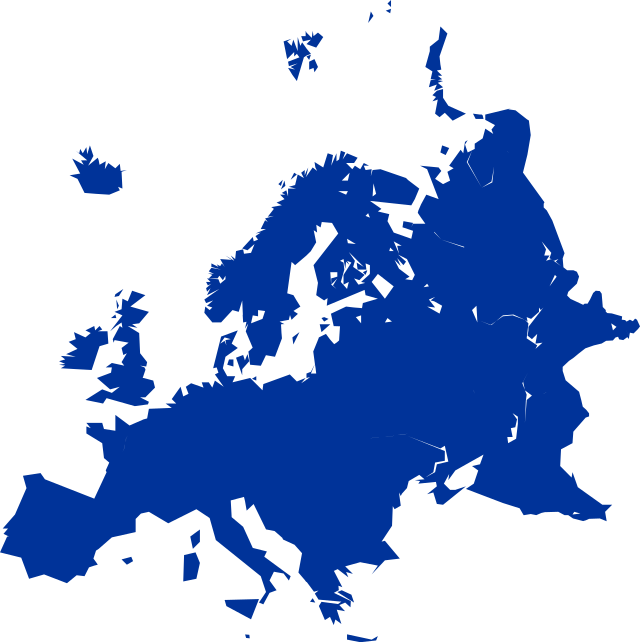 Photo via Wikimedia Commons under Creative Commons license
Europe
Belgium
Unlike countries such as Brazil and Argentina, Belgium's rise to the top in the soccer world has been a recent one.
Although the team had so-called "golden-generations" in the 1980s and 90s, Belgium only truly became relevant after the 2014 World Cup. After all, it was ranked 71st in 2007. 
Today, Belgium is a force to be reckoned with. Up until March, it held first place in FIFA's rankings. However, that spot was usurped by Brazil, the favorites for this year's tournament. 
In the previous World Cup in Russia, Belgium had their best placement ever, finishing in third place. 
Going into Qatar, there is an issue "the Red Devils" will face, and that is age. The squad that Roberto Martinez will take to Qatar will probably reflect the one from 2018. 
 But again, the Belgians shouldn't be counted out. 
In the Euro 2020 tournament, Belgium had a decent run. The team cruised through the group stage after being placed with Russia, Denmark and Finland. Belgium battled on, knocking out defending champs Portugal in the Round of 16. However, in the quarter-finals, the Belgians were unable to overcome Italy, losing 1-2. The Italians would go on to be champions. 
Even though there probably won't be many changes to Belgium's squad since 2018, Roberto Martinez's squad has no shortage of talent. 
Most notably is that of Kevin De Bruyne. De Bruyne has been key for club team Manchester City in the midfield and is world-renowned for his dribbling and passing skills.  
For goals, Belgium has constantly looked to Romelu Lukaku, Chelsea player currently on loan to Inter Milan. However, Lukaku has had a constant string of injuries, and there is concern that he will not be able to play in Qatar. 
Thibaut Courtois, Belgium's keeper, has been in stellar form for Spanish team Real Madrid. Courtois played a key role in Madrid winning the Champions League in May.
Finally, there's Eden Hazard, who captains the Red Devils. After a brilliant spell at Chelsea, Hazard was sold to Real Madrid in 2019 for approximately €100 million. However, since arriving in Madrid, Hazard has been disappointing. Since 2019, his transfer value has plummeted. Currently it's €12 million, one of his lowest since his professional career began. Perhaps he can redeem himself in the World Cup this year. 
For Qatar's group stage, Belgium has been placed with Canada, Croatia and Morocco. Belgium is projected to progress into the next round of the tournament.
Belgium has all the tools it needs to succeed in Qatar. Can Hazard re-establish himself as a quality player and help Belgium win its first World Cup? Only time will tell.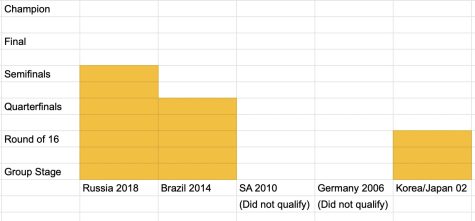 Croatia
Croatia shocked many at the last World Cup. Under Zlato Dalić, Croatia made it all the way to the finals in Russia.
However, they were not able to overcome the French and lost 4-2. But for Croatia, it was a tournament to remember.
As for the Euro 2020 competition, not so much. Croatia did not meet the expectations of many, making it only to the Round of 16, where the team was eliminated by Spain.  
Another problem for "The Checkered Ones," as they are fondly called, is that four of the starting 11 from the final in 2018 have retired. In Qatar, much of Croatia's hopes shall be pinned on the shoulders of Luka Modric, 2018 Ballon d'Or winner and Real Madrid midfielder. Modric also captains Croatia.
 However, this tournament is looking difficult for Modric's team. For the group stage, Croatia has been thrown into Group F along with Belgium, Canada and Morocco.
Although it will not be easy, perhaps Zlato Dalić can work some magic just like he did in Russia.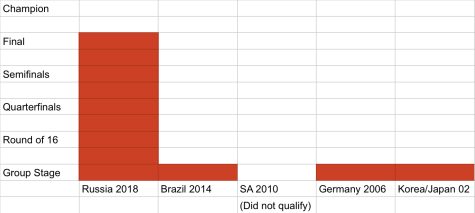 Denmark
There was plenty to talk about regarding Denmark in the Euros last summer.
After facing many obstacles, such as Christian Eriksen's cardiac arrest, "The Danish Dynamite" still managed to make it all the way to the semi-finals. In the end, they suffered a heartbreaking loss to England.
Regarding the previous World Cup, Denmark only made it to the Round of 16 and was knocked out by Croatia, who would go on to be finalists in Russia. 
Looking at Denmark's squad itself, there is plenty to be excited about. Christian Eriksen has come extremely far from the tragic events that occurred during the Euros. He is now a regular starter for Manchester United and has elevated the team's play in the midfield. 
Other notable players for Denmark include Simon Kjær (AC Milan), Kasper Schmeichel (Nice) and Pierre Højbjerg (Tottenham).
A top finish in the World Cup is unlikely, but Denmark is capable of having a decent run in Qatar.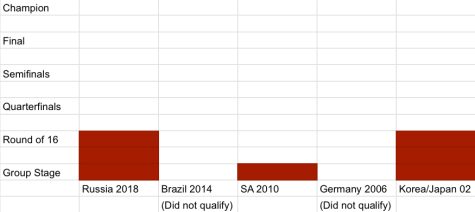 England
England has seen a resurgence lately, making it to the Euro finals.
England players are subject to constant ridicule online, and in many cases it turns into harassment with the best example being what happened to Bukayo Saka.
England is notorious for failing when push comes to shove in international tournaments but is still a good team.
Harry Kane captains the team and is close to being the highest scorer in England's history.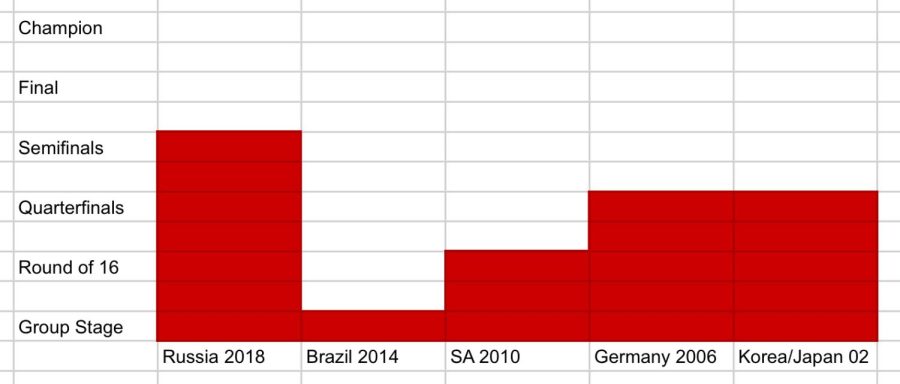 France
France are the most recent team to win the World Cup, but it has struggled since then. 
France was unexpectedly knocked out of the Euros by Switzerland in a penalty shootout. 
France still has one of the best teams on paper, with Karim Benzema recently winning the coveted Ballon D'or trophy because of his stellar last season. 
If France does win the World Cup this year, it will be the first time a team lifted the trophy two consecutive times since Brazil did so in the 1960s.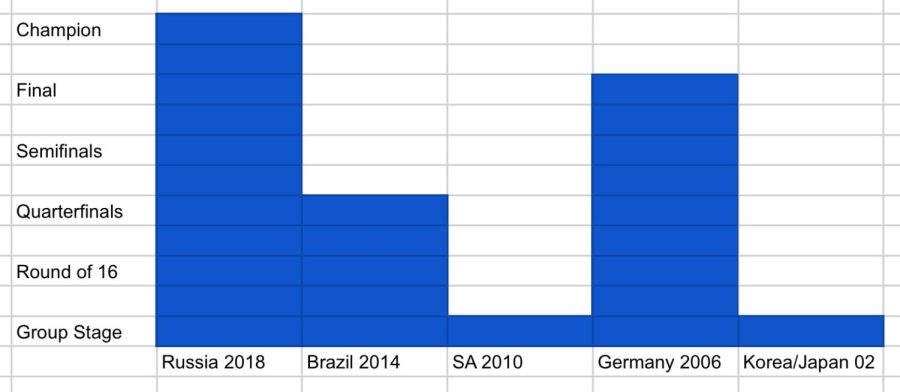 Germany
Germany is one of the best teams in the World Cup, possessing both one of the strongest squads and one of the best coaches. 
Hansi Flick previously coached Bayern Munich, where he won seven trophies in his first season.  While at Bayern Munich, Hansi coached Manuel Neuer, who is the captain of the German team. 
A large quantity of Germany's players play for Munich and were coached by Hansi Flick.
Germany's 4-2-3-1 formation has allowed them to push their fullbacks forward, a tactic that has seen Robin Gosens thrive out wide.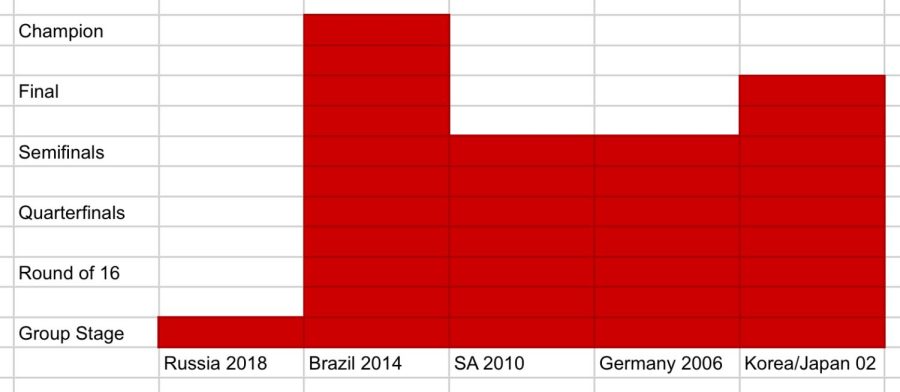 Netherlands
The Netherlands has never won a World Cup, although the team has reached the finals three times. 
The team is known as the 'Het Nederlands Elftal' (The Dutch Eleven) or the 'Oranje.' 
Louis van Gaal is an accomplished manager who is coaching the Netherlands for the third time in his career. 
The team's formation and tactics have been questioned lately, even by the team's own captain Virgil Van Dijk.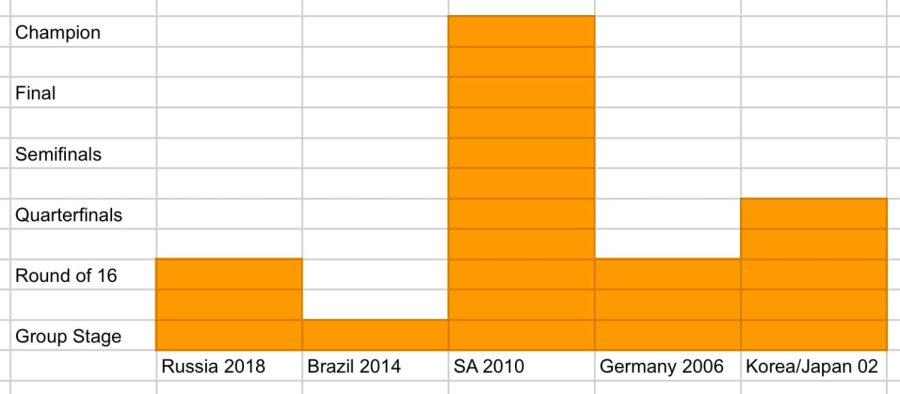 Portugal
The 2022 World Cup could be the "last dance" for many top players, and among those on that list is Cristiano Ronaldo, captain of Portugal.
Since Qatar may be his last shot, Ronaldo will be determined to be victorious in Qatar. The only international trophies he has won with "Os Navegadores" was the Euro 2016 tournament and the 2019 Nations League. And now, he will be looking to add a World Cup to that mix.
Is it possible? Portugal has never won a World Cup. Its best finish in the tournament has been a third place finish in 1966. So, it can be said that Portugal doesn't exactly have history on its side. The team doesn't have fame like Brazil and Germany.
At the previous World Cup, Portugal only made it to the Round of 16, as it was eliminated by Uruguay. However, there is still hope for the Portuguese.  
Going to Qatar, Portugal has a squad that isn't lacking talent. Aside from its most notable player (Ronaldo), Portugal also has stars such as Bernando Silva and Ruben Dias. Both Silva and Dias are typical starters for Manchester City, who are projected to win both the Premier League and the Champions League. Other notable players include young talent João Félix (Atlético Madrid) and Bruno Fernandes (Manchester United). 
For this year's World Cup, Portugal will be in Group H along with Ghana, Uruguay and South Korea. Portugal will most likely be competing with Uruguay for first place in the group. However, it can be predicted that Portugal will finish on top of Group H. 
Although it looks like Portugal has an easy group, what awaits them in the following rounds will be challenging. Portugal has a team filled with great players, but great players don't necessarily make a great team.
To be successful in Qatar, Porugal will have to work together, and perhaps Ronaldo will retire on a career-high victory.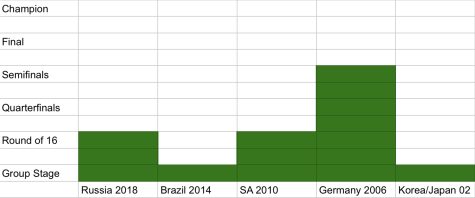 Spain
Spain has an extremely strong team with competition at almost every position. 
At the moment the biggest problem seems to be picking who starts.  Spain has frequently been a strong team that plays strong soccer. 
The team's current coach is famous for implementing a strong style of play focused on passing and possession. 
Spain made it to the semifinals of the 2020 Euros but was knocked out by Italy on penalties. 
Spain is easily one of the strongest teams in the tournament and has a strong chance to win the World Cup.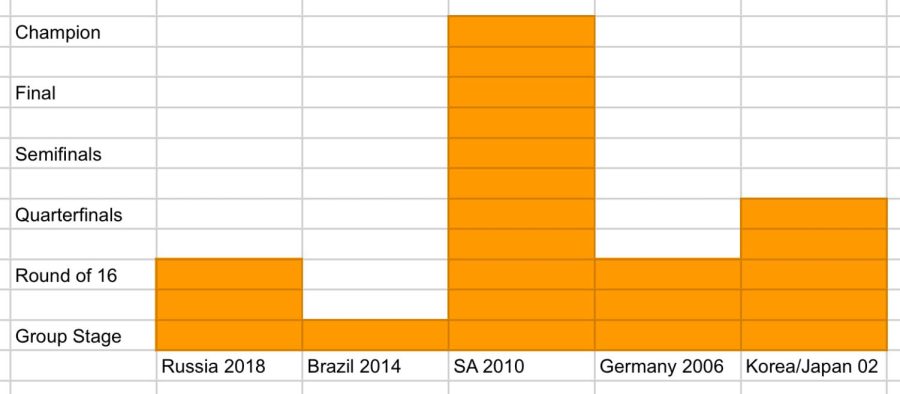 Switzerland
The world was shocked when Switzerland knocked out reigning World Cup champs, France, in last year's Euros.
Although Switzerland ultimately ended up losing the tournament, there were plenty of positives. 
Going into Qatar, the "Red Crosses" will not have the same coach who guided them in the Euros. Last year, Murat Yakin was appointed as the new coach after Vladmir Petrovic, who had managed Switzerland for the past seven years, decided to step down. 
Yakin had previously played for the Swiss team and made 49 appearances. 
Coaches aside, Switzerland has a team with quality players.
 Take Granit Xhaka, captain of the Swiss. Xhaka has been on fire lately with club team Arsenal, who currently sit atop the Premier League. In Qatar, Switzerland will rely heavily on his talents in the midfield. 
Another talented player on the Switzerland squad is Manuel Akanji, a defender who plays for Manchester City. Akanji had previously played for Borussia Dortmund, but joined Pep Guardiola's team in September. 
In the last World Cup, the Swiss were thrown into a group with Costa Rica, Brazil and Serbia. Switzerland managed to finish second in the group and move on to the next round. However, they fell short in the round of 16 and was knocked out by Sweden. 
For Qatar, Switzerland's group almost reflects that of the previous tournament. Serbia and Brazil feature once again, but Costa Rica does not. Instead, the fourth team is Cameroon. 
Just like in Russia, the Swiss are predicted to finish second in the group. However, what awaits the team outside the group stage is far more unclear.