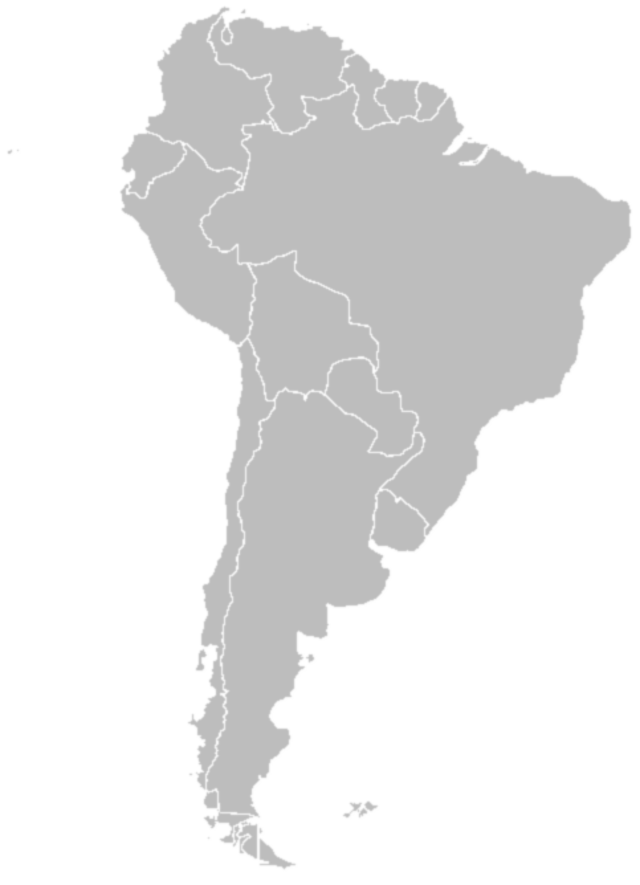 Photo via Wikimedia Commons under Creative Commons license
South America
Argentina
Last summer, soccer star Lionel Messi broke the record for the most-liked sports photo in Instagram history. The post? A selfie of himself with the Copa America trophy. 
On July 10, 2021, Argentina won its first Copa America since 1993, beating powerhouse Brazil in the final. Now, the Argentines have their eyes on the next best thing: the World Cup. 
The 2018 World Cup definitely was one to forget, as "the Albicelestes" failed to make it past the round of 16 after being knocked out by France in a thrilling 4-3 game. The French would go on to be champions in Russia.
 But there have been many changes for Argentina since then. 
The most notable? New management. After the last World Cup, then-coach Jorge Sampaoli was replaced by Lionel Scaloni, a former player for Argentina; however, many fans had their doubts. Scaloni was labeled as inexperienced, but he proved people wrong by delivering Argentina the Copa America in 2021.
Going to Qatar, Argentina has a team filled with talent. 
Most eyes will be on Lionel Messi, the Paris Saint-Germain player as well as Argentina captain. Messi has won a total of 41 trophies, including seven Ballon D'ors. Out of all those trophies, however, Messi has never won a World Cup. Since this year's tournament will most likely be his last World Cup, he will be more motivated than ever to be victorious.
 Talented forward, Lautaro Martinez, has been a constant presence in the Italian team Inter Milan, who currently sit sixth in the Serie A.
Cristian Romero, a defender for Argentina, has been key for English team Tottenham Hotspur. 
Other notable players include Emiliano Martinez (Aston Villa) and Paulo Dybala (Roma). 
Regarding the group stage in Qatar, Argentina has been drawn in a relatively easy group, which includes Poland, Mexico and Saudi Arabia. Argentina is projected to finish top of its group. 
Although it hasn't lifted the coveted Jules Rimet trophy since 1986, perhaps Argentina can go all the way, enabling Messi to retire on a career-high victory.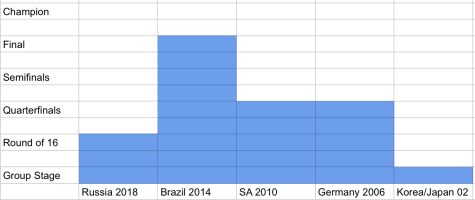 Brazil
With five trophies to its name, Brazil is the winningest team in World Cup history; however, it's been twenty years since its last victory, although this year, Brazil could lift its sixth. 
The last major tournament "Los Canarinhos" competed in was the 2021 Copa America. Even though the Brazilians were the favorites, they couldn't overcome Argentina in the final. 
In spite of this loss, Brazil is still favored to take home the World Cup in Qatar.
Looking at the squad Brazil coach Tite is taking, there's no doubt that Brazil is capable of winning.  The Brazilian team is made up of a mixture of young talent, idols and veterans.
Arguably the most notable of the squad is Neymar Jr., who currently plays for French club Paris Saint-Germain. Neymar is known for his flashy skills and dribbling, as well as his often "extreme" reactions on the pitch. He will play a vital role in Brazil's attack. 
A veteran of the squad, Thiago Silva, captains the Brazilians and plays as a center-back for English club Chelsea. At 38, Silva is the oldest active player in the English Premier League, but for Silva, it doesn't appear that age is an issue. He regularly starts for Chelsea and has been playing well. 
Then there's Gabriel Jesus, who has been key for English club Arsenal up top. After arriving from Manchester City in July, Jesus has scored five goals for Arsenal. His performances most certainly have been effective, as Arsenal currently sits atop the Premier League. 
Finally, there's the up-and-coming talents. 
Just twenty-two years old, Vinicius Jr. has already made a massive impact on the soccer world. Since joining top Spanish club Real Madrid in 2018, Vinicius has scored forty-seven goals, and has already scored six this season.
In the Champions League final in May, Vinicius scored the only goal, which was just enough for Real Madrid to edge past Liverpool. There's no doubt that he will bring a lot to the table in Qatar. 
Other notable young stars include Gabriel Martinelli and Antony. Martinelli, a winger for Arsenal, is known for his incredible speed. Antony plays for Manchester United and has been key for them up top. 
For the group stage, the Brazilians have been drawn with Serbia, Switzerland and Cameroon. Brazil is projected to advance into the next round of the tournament, and it's also likely that the team will finish top of the group. 
With both the rankings and the odds on its side, it's likely that Tite's team will go far in the tournament. The question is whether or not Brazil can go all the way. The team certainly has the players to win, but that doesn't always guarantee success.
In Qatar, all eyes will be on Brazil.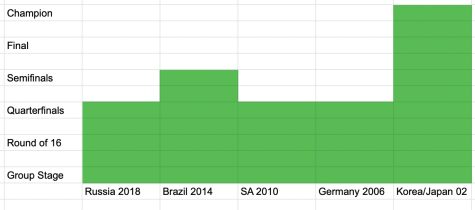 Uruguay
Uruguay has recently produced some world class players but fallen short of winning the World Cup.
Uruguay hasn't won a World Cup in over seventy years, not since 1950.  One of its starting defenders, Ronald Araújo, has injured his thigh recently and it is doubted that he can play.
Darwin Nunez has recently been transferred to Liverpool for 95 million U.S. dollars.  This is the most Liverpool have ever spent on a player. 
Uruguay has built a name for itself through strong defense and clinical counter attacks that should help the team advance far into the tournament.