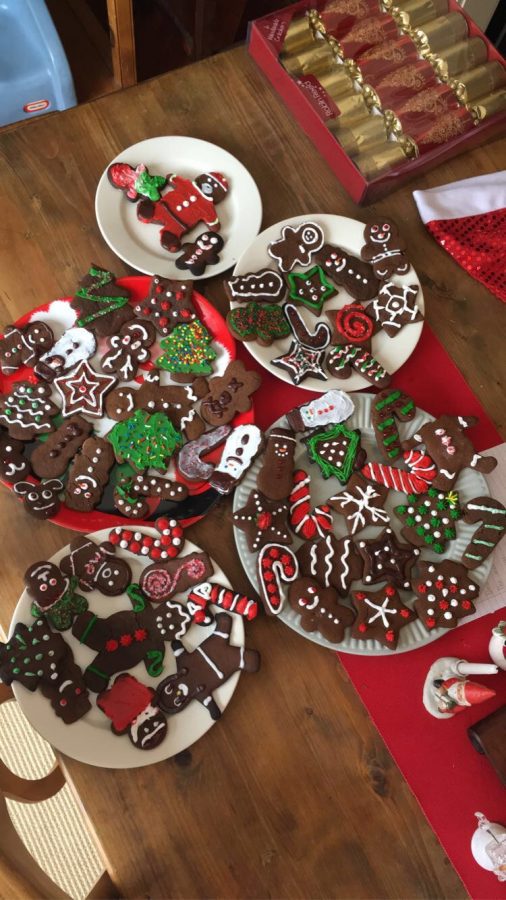 Julia Burchill's Rolled Ginger Cookies
INGREDIENTS:
5 C. all-purpose flour
1 1/2 tsp baking soda
2 tsp ground ginger
1 tsp ground cinnamon
1 tsp ground cloves
1 C. shortening
1 C. sugar
1 egg
1 C. molasses
2 Tbsp. vinegar
INSTRUCTIONS:
Grease cookie sheet.
Stir flour, soda, spices, and 1/2 tsp salt together.
Whisk shortening for 30 sec.
Add sugar and beat until fluffy.
Add egg, molasses and vinegar and beat well.
Add dry ingredients to mixture and beat well.
Cover, and chill for 3 hours to overnight.
Divide dough into thirds to 1/8 thickness.
Cut into shapes and place 1 in. apart on greased cookie sheets.
Bake in a 375 degree oven for 5-6 minutes. Cool for 1-2 min.