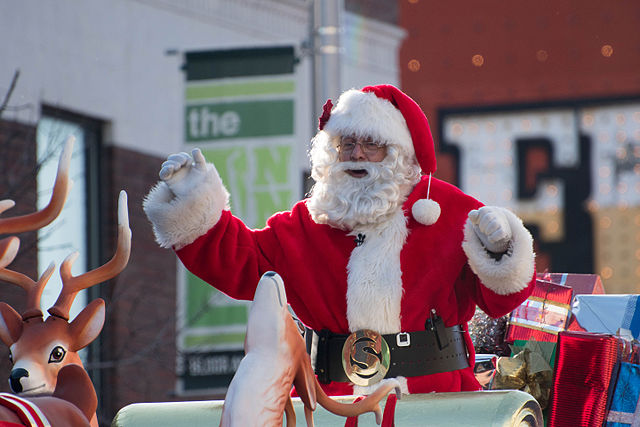 Humor: Santa as a role model
December 23, 2021
Members of The Delphi staff debate the impact that Santa has on children in the modern age.
Why Santa is a good role model for children:
For hundreds of years, Santa has been a universal role model. 
The tradition of Santa has been around far longer than anyone can remember. His name was originally St. Nicholas, but over time, it was shortened to Santa Claus, with Santa meaning Saint in Dutch. 
During the holiday season, Santa plays a major role in impacting kids. Children every year look forward to going to the mall and getting their picture taken on Santa's lap, looking for the elf on the shelf every morning and sending in their Christmas wish lists.
Some activities are newer, such as the elf on the shelf. According to Whychristmas, in 2000, the first sighting of the elf was spotted. The elves are still a continuing popular tradition all around. Some elves become mischievous inside of houses when in need for a spot to hide. Therefore, when the kids wake up, they can have fun searching for it.
The elf on the shelf got more popular over the years, gaining pet helpers that excite the kids. When the kids see the elf in sight, they tend to have better behavior. The main reason for this is because they have few, other motivations to behave.
As well as looking for the elf, children look forward to receiving gifts on Christmas day. They know that Santa has a long trip every Christmas Eve to deliver gifts. This results in families leaving out cookies and milk for Santa and carrots for the reindeer. After Santa's arrival, the kids check to be sure the goodies they left out are gone. 
The holiday season brings happiness and joy. Santa is a very jolly and cheerful man. He can brighten up a kid's day in just seconds with a "ho, ho, ho!" and the handing out of a candy cane, which is Santa's favorite treat to hand out. 
Santa has a positive influence on children to behave. A child's bad behavior is frowned upon by Santa, so he encourages kids to be good in order to receive presents. Children believe that if they are not well behaved, they will receive coal instead of presents.

Surprisingly, it's not just the holiday season-Santa threat that is used. All year round parents can use the "Santa card." If children believe that Santa is always watching, they can readjust their behavior and actions.
If kids can believe in the Christmas spirit of Santa, they can believe in themselves. With the worldwide lack of confidence, Santa helps boosts spirts.
About the Contributor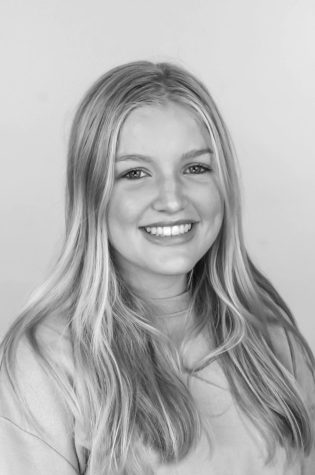 Sara Matthews, Multimedia Editor
Sara is a junior at Del Val who enjoys participating in Key Club and cheerleading in her free time. This is her second year writing for The Delphi and...
Leave a Comment
Why Santa isn't a good role model for children
Despite popular beliefs, Santa is not the innocent St. Nick everyone believes him to be.
Santa has been a part of Christmas tradition for hundreds of years. Santa practices bad habits like his junk food consumption and not getting any exercise.
According to Santa.Fandom, Santa is 5'7" and 260 pounds. According to a body mass index chart, Santa's body mass index is 41, ranking him in the most severe level of obesity.
His obesity and health is promoting children to eat just as bad. With a diet consisting of milk and cookies, children will see these tasty treats and eat them consistently. Santa is accepted by the world to be a jolly fat man, when in reality he needs to cut down on his 150 billion calories of all cookies and milk. 
Santa also travels at 0.5% of the speed of light, according to the University of Leicester. These speeds Santa is clocking in at are dangerous, flying in the sky or not. One of his reindeer could get tired or have something happen, and Santa would hit a house, car, or person, going at these insane speeds.
Santa is also considered a criminal. Every year, he breaks into people's houses to deliver presents. On top of his breaking and entering charges, Santa also watches over everyone for everything they're doing, invading people's privacy.
When Santa isn't breaking into people's houses and delivering presents, he spends his time isolated by himself, monitoring the kids all around the world. All he does is sit down and make lists, while his elves are hard at work preparing for the next year.
Mr. Claus sends presents to only good kids, rewarding them for behaving and doing what they're supposed to. What happens to the bad kids? Just because they didn't do their homework or refuse to clean their rooms doesn't mean they shouldn't get any presents?
Christmas is a time of giving and joy. Bad kids should get a warning at least because they shouldn't need to be sidelined while everyone is having holiday joy. Everyone bad and good should be included and be able to have the opportunity to experience fun times and receive gifts from Santa himself.
Santa delivers presents to people when they're good, but should he really have to? Rewarding kids with presents for doing simple tasks that they should already be doing is unnecessary. He's showing kids that they should only do what is required and right if they're getting something in return.
Santa might be the face of Christmas, but in the end, he is a bad influence on kids around the world.
About the Contributor
Francesco Zeppieri, The Delphi Staff
Francesco is a sophomore at Del Val. He plays lacrosse and enjoys writing. He's originally from Monroe Township in New Jersey and attended Holland Township...
Leave a Comment