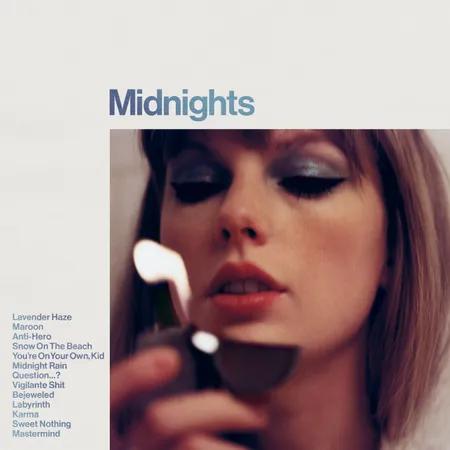 Two takes on Taylor Swift's 'Midnights'
October 31, 2022
With the release of Taylor Swift's newest album, 'Midnights,' two of 'The Delphi's' reporters provide their reviews of Swift's most recent release.
'Midnights:' not another pop album
Singer-songwriter Taylor Swift just released her 10th studio album, 'Midnights,' last Friday. This nostalgic-sounding pop album explores her own self-view, as well as society's.
Swift announced "Midnights" two months ago live at the VMAs, calling it an album that described the stories of 13 sleepless nights.
Swift is know for her lyrics that make fans feel like they are reading through her diary, and 'Midnights'' lyrics are no different.
Throughout almost every track, a theme of restlessness and constant overthinking is presented.
This is especially true on the third track, "Anti-Hero." Swift sings, "I have this thing where I get older, but just never wiser. Midnights become my afternoons. When my depression works the graveyard shift, all of the people I've ghosted stand there in the room."
On this album, there are many interesting, and even shocking, collaborations. Lana Del Rey, the singer-songwriter who defined the 2010's, collaborated with Swift to produce the track "Snow on the Beach." Zöe Kratvitz, the actress who has recently been working on an album with Jack Antonoff, pops up in the credits as a writer of "Lavender Haze."
There is one song that stands out from the others: "Sweet Nothings." This track dives into the ups and downs of being in a relationship that is extremely publicized.  Swift sings, "They said the end is coming. Everyone's up to something. I found myself a-running home to your sweet nothings. Outside they're push and shoving. You're in the kitchen hummin'."
Swift expresses that even if the world is out to get her and the media is having a frenzy, she still feels safe with her significant other.
'Midnights' is on its way to becoming one of 2022's best-selling albums. With 185 million world-wide streams in one day, 'Midnights' broke Spotify's record.
While 'Midnights' may seem like just another pop-album, the brutally honest lyrics that describe how everyone feels during restless nights, say otherwise.
About the Contributor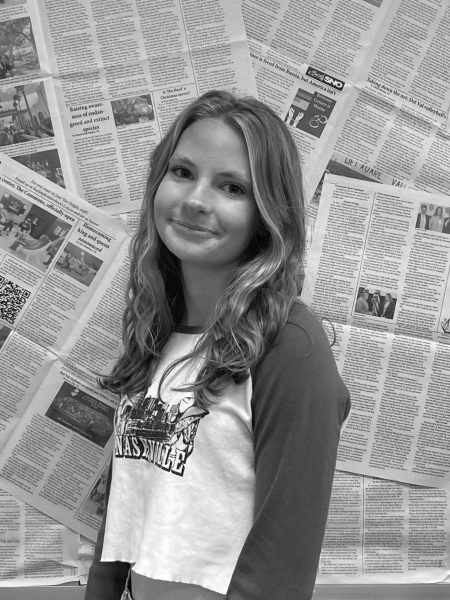 Maggie Davis, Editor
Maggie Davis is currently a sophomore at Del Val and a second year writer for The Delphi. She plays soccer for Del Val as well as lacrosse and basketball....
Leave a Comment
Midnight. Sharp.
On October 21 at midnight — sharp, Taylor Swift released her new album, "Midnights," and her fans were thrilled.
For 13 nights previous to the drop, Swift had been releasing the title of each one of the 13 tracks, along with subtle easter eggs on the album pre-drop.
After speaking with some local "Swifties," some fan favorites of the album include "Anti-Hero," "Midnight Rain" and "You're On Your Own, Kid." At first, fans were surprised with the album when the visual aesthetic was unique to the rest of her albums, but they determined it was a good mix between her past albums 'Lover,' '1989' and 'Reputation.'
Like many fans, as soon as the clock ticked midnight, I started listening to the album. The first song of the album, 'Lavender Haze,' surprised me at first listen. The sound was very different from her other albums, which seems to be a common trend between Swift's past albums. The song showed off her voice from hitting low, alto notes to providing a light, airy tone in the higher notes.
"I thought the song would be more lyrical rather than poppy," said Delaware Valley junior, Grace English. "So, when I first listened to it, I was taken off guard so it affected how I felt about the rest of the album."
The stylistic choices made in the song were unique, however, the song grew on me after a second listen and has become a part of my top three songs from the album.
Another unique track "You're On Your Own, Kid." Personally, I am drawn toward songs with meaningful lyrics, and this song resonated with both myself and other lyric-listeners. "…People can interpret this song in multiple different ways to relate to their own life and experiences (between growing up, breakups, etc.)" said North Hunterdon sophomore, Lauren Stowers.
Lyrically, the song tells a detailed story on an emotional topic, however, the instrumental aspect sometimes overtakes the meaningfulness of the lyrics; it almost hides the emotional significance of the song and, instead, plays with the music aspect more.
On 'Midnight Rain,' Swift pulls a similar stunt regarding the appearance of lyrical and musical elements. The song has a soothing beat and melody, along with a topic on romanticizing pain because that is all the characters have ever known, which resonates with many listeners. However, this topic works well with the upbeat instrumentals because it symbolized that the storyteller of the song had accepted her fate with pain, and therefore makes it into something more — a song.
"I think there is something to be said for [Swift's] ability to write and tell a great story in just three minutes, which is what she does in 'Midnight Rain,'" said Delaware Valley sophomore, Jessica McGlothlin.
Expressing such complex ideas in such a short amount of time is clearly a talent. The song is truly a work of art and is by far my favorite song from the album.
Swift branched into a new aesthetic of music and created yet another classic album that will definitely be playing on repeat. It is unique to her other albums and is lyrically one of her best works.
'Midnights' is recommended for listeners who like upbeat music and prefer Swift albums like 'Lover,' '1989' or 'Reputation' over 'RED,' 'Folklore' or 'Evermore.'
About the Writer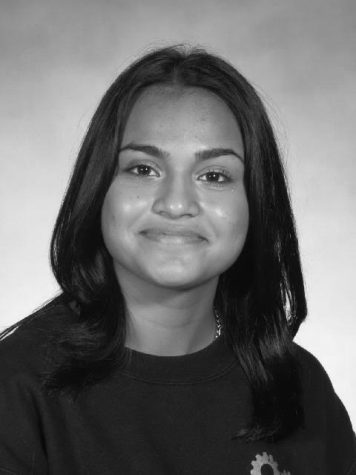 Swara Modi, The Delphi Staff
Swara is a junior at Delaware Valley Regional High School. She loves musical theatre and singing more than anything and loves to share her passion about...
Leave a Comment