Everything you need to know about the UK's newest prime minister
On Oct. 20, just after forty-five days in office, Liz Truss announced her resignation as the UK's prime minister. 
On Sept. 5, she defeated Rishi Sunak in an election of Conservative Party members to replace previous prime minister Boris Johnson, who had been forced to step down after a series of scandals. After taking office, she attempted to lower taxes to spur economic growth; however, her plans ended up being extremely unpopular and caused turmoil in economic markets. Truss's approval rating became the lowest of UK prime ministers in decades.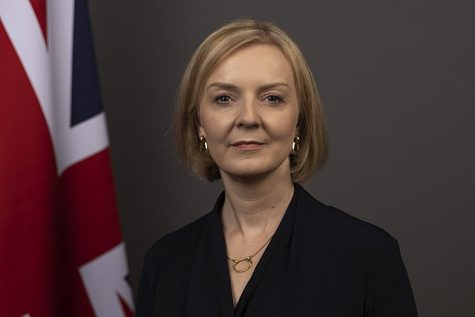 After a chaotic six weeks, Truss was also forced to leave. In a speech outside of Downing Street in London, she announced her resignation. 
"I recognize, given the situation, I cannot deliver the mandate on which I was elected by the Conservative Party," said Truss.
With Truss's resignation, the UK scrambled to find her replacement. On Sept. 25, following a vote by Conservative Party members of Parliament, King Charles III appointed former finance minister Rishi Sunak as the new prime minister.
Sunak was born in 1980 in the English city of Southampton, to parents of Southeast African-born Hindu heritage. This fact makes Sunak the first non-white PM, and one of Hindu descent.
Growing up, his mother ran a pharmacy, and his father worked as a family doctor. Sunak would often help his mother at the pharmacy by doing jobs such as making deliveries. 
Some of Sunak's interests as a child included playing football (soccer), cricket and hockey. He became an avid supporter of football team Southampton FC, and idolized Matt Le Tissier, a legend of the club.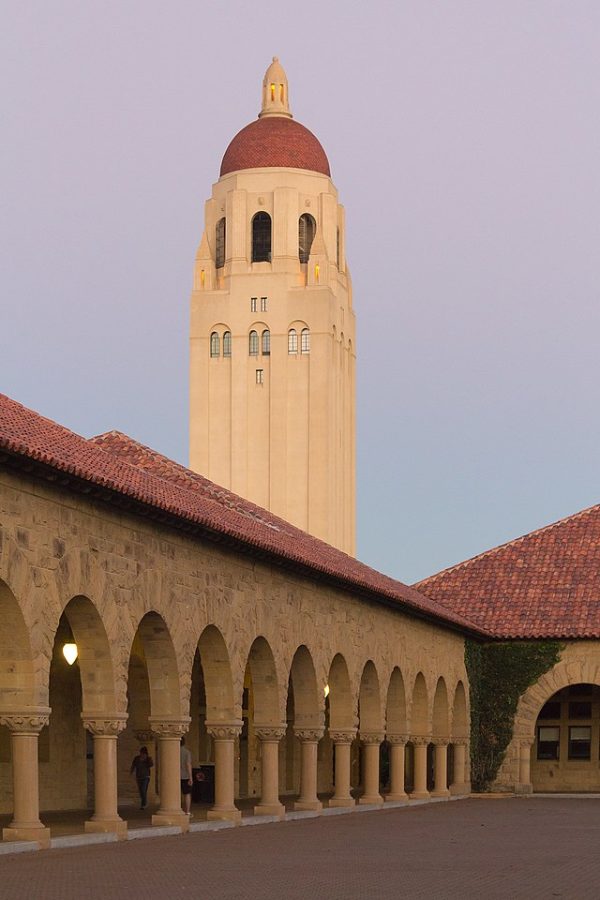 After attending prep schools, Sunak furthered his education by studying philosophy, politics and economics at Oxford College. Upon graduating Oxford in 2001, he worked as an analyst for investment banking company Goldman Sachs until 2004. He then attended Stanford University, obtaining a masters degree in business administration in 2006.  
It was at Stanford that he met his future wife, Akshata Murty, the daughter of an Indian billionaire. Her father, N.R. Narayana Murthy, has a net worth believed to be an estimated $4.5 billion, according to Forbes. 
Akshata and Sunak tied the knot in 2009, and currently have two children. 
Sunak first entered the world of politics in 2015, when he was first elected as a member of Parliament (MP). 
In 2016, Sunak was a vocal supporter of the UK leaving the European Union, the event more commonly known as "Brexit." However, he also hoped that the UK would find a moderate solution to the issue.
At the time, Sunak's opinion did not affect the outcome of the issue, even though the UK officially left the EU in 2020. According to many political analysts, his support of Brexit early on helped fuel his political rise. 
In 2020, during Boris Johnson's time as prime minister,  Sunak was appointed Chancellor of the Exchequer, the UK government's chief financial minister. 
However, two years later, Johnson was faced with a series of scandals. Sunak, feeling a lack of confidence in Johnson, resigned from his post as financial minister on July 5. 
"The public rightly expect government to be conducted properly, competently, and and seriously," said Sunak in his resignation letter. 
On July 7, Johnson finally was forced to resign, leaving the UK to find a new PM. Multiple candidates entered the race to replace him, and eventually only two remained: foreign secretary Liz Truss and former finance minister Rishi Sunak. 
Truss was extremely appealing to members of the Conservative Party, as she pledged to lower taxes and decrease government size. Sunak, on the other hand, argued that the government should not make tax cuts before dealing with inflation. 
To decide the winner, Conservative Party members cast their votes and the results were in on Sept. 5.
Truss won comfortably, obtaining 81,326 votes compared to Sunak's 60,399.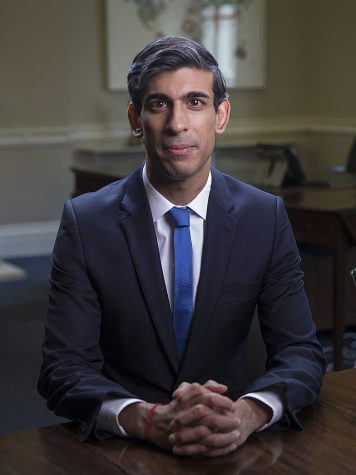 Truss entered office on Sept. 6 but did not prove to be an effective leader. On Oct. 20, Pruss resigned, once again leaving the UK without a PM.
Conservative Party members once again had to find a replacement. They selected Sunak, making him the third PM the UK has had in the past two months, as well as the youngest leader since 1812. 
On Oct. 25, Sunak officially took office.
On the same day, he gave his first speech outside 10 Downing Street. A main topic in his speech was the UK's financial situation. 
"Right now, our country is facing a profound economic crisis," said Sunak. "I want to pay tribute to my predecessor, Liz Truss. She was not wrong to want to improve growth in this country….But some mistakes were made."
However, Sunak remained hopeful, and his speech reflected a positive attitude.  
"I have been elected as leader of my party and your prime minister in part to fix them [Truss' mistakes], and that work begins immediately….Trust is earned," said Sunak. "And I will earn yours."
"We will create a future worthy of the sacrifices so many have made and fill tomorrow, and everyday thereafter with hope," said Sunak in his conclusion. 
Nonetheless, Sunak may encounter difficulty gaining the trust of his people. Many have claimed that he will struggle to connect with the middle-class and that he is out of touch. This idea has been supported with the fact that Sunak, largely due to the fortune of his wife, is wealthier than the King himself. 
Will Sunak rise to the occasion and bring the UK stability? Or, like Truss, is he doomed from the start?
Your donation will support the student journalists of Delaware Valley Regional High School. Your contribution will allow us to attend conventions, purchase equipment and cover our annual website hosting costs.
About the Contributor
Ellen Jordan, The Delphi Staff
Ellen Jordan is currently a freshman at Del Val. This is her first year writing for The Delphi. Ellen is involved with the high school soccer team and...