The Elon Musk-Twitter saga explained
On October 27, Elon Musk confidently strode into Twitter's headquarters in San Francisco holding a sink, after, finally, completing his $44 billion purchase for the social media platform.
"Let this sink in!" Musk tweeted, along with an accompanying photo.
Musk, a South African-born American entrepreneur, is known for running multiple companies, most notably rocket producer, SpaceX, and electric car manufacturer, Tesla.

Musk is currently the richest man in the world and sits top of Forbes' list of billionaires. However, his fortune is quickly diminishing, and it's all because of one decision: his choice to buy Twitter.  
Now, both Twitter and Musk are facing major consequences from his purchase. It seems like Musk flushed $44 billion down the drain.
Since first announcing his intentions to buy the company back in April, it's been a long, and frankly, chaotic journey up until when he finally acquired Twitter in October. However, the chaos is far from over.
How did it come to this? To answer that question, perhaps it's best to start from the beginning.
April 14, 2022: Musk makes bid for Twitter
Even before he voiced intentions to purchase the company, Musk was a constant presence on Twitter itself,where he often engaged in flamboyant exchanges with his estimated 81 million followers.
On April 13, Musk, who had recently just become the largest shareholder in the social media company, made a bid to purchase Twitter. His offering price?  $43 billion, or $54.20 per share. This was his first and "best" offer, and Musk claimed that if Twitter were to reject it, then he would have to "reconsider" his position as a Twitter shareholder.
If Twitter were to accept his offer, Musk also voiced intentions to make the company private upon purchasing it. Musk believed that by going private, the company would achieve greater success. However, if he were to purchase the company, going private would also be in his own interest, analysts at the time observed. Making the company private would offer Musk advantages, such as not having to make quarterly financial disclosures.
When news of his bid broke, Musk was faced with some backlash. Twitter users called him out for his past mistakes, and a shareholder in Twitter, Saudi billionaire Prince Alwaleed bin Talal, tweeted his disapproval.
"I don't believe that the proposed offer by @elonmusk ($54.20) comes close to the intrinsic value of @Twitter given its growth prospects," bin Talal tweeted. "Being one of the largest & long-term shareholders of Twitter, @Kingdom_KHC & I reject this offer."
In his "typical" style, Musk fired back at the Saudi prince with a tweet of his own.
"Interesting. Just two questions, if I may. How much of Twitter does the Kingdom own, directly & indirectly? What are the Kingdom's views on journalistic freedom of speech?"
Musk's second "question" may have been referring to when U.S. intelligence concluded that Saudi Prince Mohammed bin Salaman had ordered the murder of journalist Jamal Khashoggi, outside of the Saudi Consulate in Istanbul in 2018. Khashoggi had been a critic of the Saudi government, and the event itself was extremely controversial.
Now the whole world was watching, waiting to see if Musk's bid would be accepted or rejected. April 25, 2022: Twitter accepts the offer 
Not even two weeks after he put the offer on the table, Twitter officially accepted.
"The Twitter Board conducted a thoughtful and comprehensive process to assess Elon's proposal with a deliberate focus on value, certainty, and financing,"  Twitter's Independent Board Chair Bret Taylor said. "The proposed transaction will deliver a substantial cash premium, and we believe it is the best path forward for Twitter's stockholders."
Shortly after Twitter accepted the bid, Musk sold about $8.5 billion worth in Tesla's stock in order to acquire the assets needed to purchase the company.
In his own statement about the deal, Musk expressed his hopes to roll out new features on the platform, "authenticate" users and "defeat" spam bots. All in all, Musk was feeling confident about his purchase.
"Twitter has tremendous potential — I look forward to working with the company and the community of users to unlock it."
July 8, 2022: Musk moves to terminate offer
On Friday, July 8, Twitter's chief legal officer received a letter from Musk's attorney, Mike Ringler.  The letter stated that Musk was no longer interested in purchasing Twitter and wished to terminate his offer.
In response, Bret Taylor made a statement, in which he proclaimed that Twitter was still set on completing the deal and planned to pursue legal action in order to get the deal done.
"We are confident we will prevail in the Delaware Court of Chancery."
Not long after, Twitter shares were down by 6%.
Musk wished to pull out of the deal due to frustration.  He claimed that Twitter had refused to provide him with relevant business information that he requested.
"Twitter has failed or refused to provide this information," Ringler explained.
"Sometimes Twitter has ignored Mr. Musk's requests, sometimes it has rejected them for reasons that appear to be unjustified, and sometimes it has claimed to comply while giving Mr. Musk incomplete or unusable information."
Even though Musk wanted to abandon the deal, Twitter wasn't letting him off the hook.
July 12: Twitter sues Musk
On July 12, Twitter moved to sue Musk in the Delaware Court of Chancery, in an attempt to force Musk to buy the company.
"Musk refuses to honor his obligations to Twitter and its stockholders because the deal he signed no longer serves his personal interests," Twitter stated in its lawsuit.
Twitter also argued that Musk had breached the agreement multiple times, such as when he tweeted the deal was "on hold" in May.
On July 15, Musk filed a response.
"Musk was flabbergasted to learn just how meager Twitter's process was," the filling read.
The filing also stated that Musk had attempted to gain more information from Twitter about fake accounts, but the company repeatedly hampered his efforts.
Musk's lawyers argued that Twitter had breached the agreement when the company fired two top executives without making him aware.
Delaware courts decided that the trial would be held in October, giving both sides time to work on their arguments.
Musk was also given until Oct. 28 to agree to the purchase, or go through with the trial.
October 27, 2022: Musk agrees to buy Twitter
On October 27, Musk officially became the new owner of Twitter, deciding to go through with the purchase just a day before his deadline.
Musk immediately began to make changes, swiftly firing the CEO, CFO and other top executives.
Now
Musk has acquired Twitter, but the saga is far from over.
Thousands of Twitter employees have been laid off, and many more have quit. Advertisers, who bring in 90% of Twitter's revenue, have also begun to pull out due to concerns over Musk's "free speech" campaign.
Musk wishes for Twitter to be "uncensored," which critics warn could lead to the spread of misinformation and increased hate speech.
The whole deal has been a mess with multiple reports claiming that Twitter's offices have been closed.
In the end, no one really "won," aside from the previous Twitter owners, who are now $44 billion wealthier.
Your donation will support the student journalists of Delaware Valley Regional High School. Your contribution will allow us to purchase equipment and cover our annual website hosting costs.
About the Contributors
Ellen Jordan, The Delphi Staff
Ellen Jordan is currently a freshman at Del Val. This is her first year writing for The Delphi. Ellen is involved with the high school soccer team and...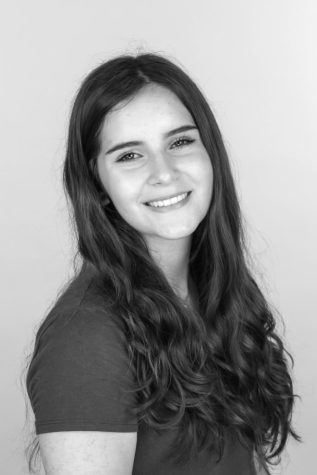 Avery Fitz, Editor-in-Chief
Avery is a senior at Delaware Valley Regional High School. This is her third year writing and editing for The Delphi. Avery is also involved in many performing...