Champions once more: Argentina defeats France in thrilling final
32 teams entered the 2022 World Cup, and after 63 matches filled with drama, excitement and heartbreak, only two remained: France and Argentina. 
France, the defending champions, was searching to be the first team to win back-to-back World Cups since Brazil in 1958 & 1962. 
Argentina- led by the iconic Lionel Messi- hadn't won a World Cup in thirty-six years, and certainly was keen to end that drought. 
The world was ready for the match of their lives. But the events that followed kickoff certainly would have been ones that no one could have possibly imagined. In the end, La Albiceleste was victorious over Les Bleus in a dramatic penalty-shootout. 
The match was a classic, and many have claimed it to be the best in history, and rightly so, but for those who missed the match, or just wish to continue basking in Argentine glory, here's how everything played out. 
Lionel Scaloni only made one change from the starting XI that brushed aside Croatia in the semifinals. Scaloni swapped out Leandro Paedes in favor of veteran Angel di Maria, who hadn't started since Argentina's victory of Poland in the group stage. With this swap also arrived a formation change. Instead of a 4-4-2, Scaloni's team moved up to a 4-3-3. 
Didier Deschamps chose to start the same XI that had narrowly defeated England in the quarterfinals and went back to a 4-2-3-1 formation.
Argentina came out swinging, while the French struggled. It was clear that Argentina was knocking on the door and was a constant presence in the French half, and a chance for Lionel Messi's team to take the lead finally arrived in the 21st minute. After roasting Ousame Dembele, Di Maria drove toward the goal but was clipped by a frustrated Dembele. Argentina was awarded a penalty, and Lionel Messi (who else?) stepped up to take it. 
After sending Hugo Lloris the wrong way, the Argentine captain tucked a shot into the bottom right corner. Advantage Argentina. 
La Albiceleste continued to press on, while France failed to pick up the tempo. The French offense was simply obsolete, and its defense continued to be barraged. 
A delightful counter attack then arrived for Scaloni's team in the 36th minute. After picking up the ball, Argentina ran with it. Mac Allister slotted an unselfish pass across for Di Maria, who slid a shot across Lloris to double Argentina's lead. The goal was an absolute team-goal, and the team was at its best. Argentina was rocking. 
The first half concluded with Argentina in complete control and France in complete disarray. However, there were still 45 to go. Could France recover?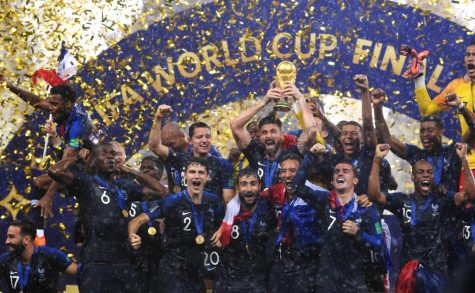 As the second half got underway, that notion looked unlikely. France still looked half-asleep, and Argentina was enjoying itself. France still hadn't had a shot on target. 
 In the 71st minute, Deschamps made a double change, yanking Antoine Griezman and Theo Hernandez for Kingsley Coman and Eduardo Camavinga. Coman and Camavinga immediately made a difference, and the French finally were looking threatening. 
New life was breathed into the match in the 79th minute, when Kolo Muani was yanked down by Nico Otamendi in the box. Penalty, France.
Young star Kylian Mbappe, who had been rather quiet the whole match, stepped up to take. Mbappe converted it, after barely squeezing the ball past Emiliano Martinez.
France was back in it, and similar to the Netherlands game, Argentina immediately panicked. All the momentum shifted towards the French. Just 90 seconds later, Mbappe thumped a gorgeous volley into the bottom right corner, leveling the scoreline, 2-2. Now this was the France fans loved and opponents feared. 
After an exhilarating final nine minutes, plus eight minutes of injury time, the score was still even. Extra time it was. Both sides looked dangerous, and each had opportunities to go ahead. 
In the 109th minute, Argentina was able to reclaim its lead. After a shot by Lautaro Martinez was denied by Lloris, the rebound fell to Lionel Messi, who bundled it over the line. There were claims of potential offside in the goal's buildup, but the goal was cleared by VAR. Now, Argentina just had to cling on for a little more than 10 minutes. 
However, France wasn't done. Les Bleus refused to drop their heads and pushed on. In the dying minutes of extra time, Montiel denied a shot by Mbappe with his forearm. The referee pointed to the spot for the third time that evening. Once again, penalty France.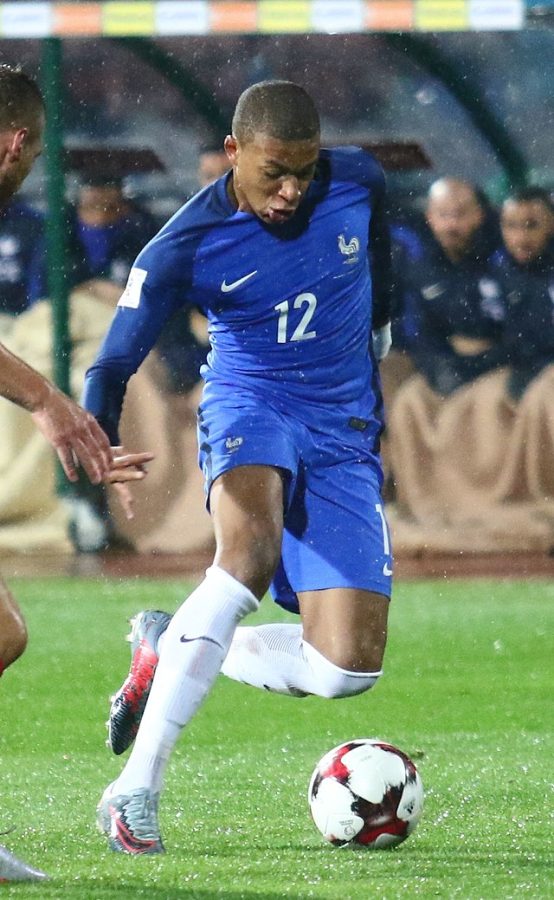 Mbappe stepped up. If he scored, it would be his third of the evening, an outstanding feat.
After sending Martinez the wrong way, Mbappe once again leveled the scoreline. He became the second player to ever score a hat-trick in a World Cup final, after Geoff Hurst in 1966.
Extra time concluded with a scoreline of 3-3, and the match was to be decided in a penalty shoot-out.
France won the coin toss and was given the privilege of shooting first. Mbappe was up and beat Martinez in the exact same corner for the third time that evening. Then it was Argentina's turn. After sending Lloris the wrong way, Messi boldly rolled a shot down the middle. 
Kingsley Coman, France's super-sub, then attempted to put France ahead, but Martinez guessed right and was able to deny Coman. Paulo Dybala, who had been brought on during the end of the match just for penalties, coolly slotted a shot down the middle. 
France was also denied its third penalty after Tchouameni fired a shot just wide of the French corner. He certainly would've liked to have that shot back. 
Argentina and France scored each of their next penalties, and the score was 2-3, Argentina. 
Gonzalo Montiel stepped up. If he scored, Argentina would be champions of the world. The pressure was unimaginable, but Montiel was able to put the pressure aside and confidently rolled a shot into the bottom left corner. Immediately, he was swarmed by his teammates. It was all over.

"I was kinda sad that the game went to penalties," said senior Rori Swanson "I always feel bad for the goalies."
However, many fans had positive emotions about the outcome of the match.
"It definitely was the most exciting game I've ever watched," said senior Enzo Randazzo.
Argentina had won for the first time in 36 years. Finally, the drought was over and the South American nation could rejoice. After four unsuccessful attempts, Messi was able to get his hands on the trophy that he had so desperately desired. 
On the other side, France was in complete despair. Les Bleus had been so close: Mbappe had single-handedly brought his team back into the game only to have it all be for nothing. He got a hat trick, yes, but for Mbappe, those three goals ended up being nothing but a bitter consolation prize. 
Now, Argentina will celebrate while France will mourn. Putting that aside, this tournament has been one of the best in history, including the twists and turns of Argentina starting things off by losing to Saudi Arabia, one of the greatest upsets in World Cup history, and ending it with lifting the long-eluded trophy.
Although fans of 31 countries may be disappointed with how things ended as only one team could ultimately prevail, they can all agree on one thing: soccer, football, whatever you call it, is without a doubt a beautiful game. 
Your donation will support the student journalists of Delaware Valley Regional High School. Your contribution will allow us to attend conventions, purchase equipment and cover our annual website hosting costs.
About the Contributor
Ellen Jordan, The Delphi Staff
Ellen Jordan is currently a freshman at Del Val. This is her first year writing for The Delphi. Ellen is involved with the high school soccer team and...