'The Eras Tour' Ticketmaster terror
With the recent release of Taylor Swift's newest album, Midnights, fans were eagerly awaiting the announcement of a tour. The singer-songwriter has yet to tour since her 'Reputation' tour in 2018, due to COVID canceling of Swift's Loverfest in 2020. This was set to be her highest demand tour yet. 
As predicted, Swift announced 'The Eras Tour,' set to begin in March of 2023, on the morning of Nov. 1, 2022 during a segment on GMA. A total of 52 shows were announced over the following days and a presale sign up was available from Nov. 1 to Nov. 9. Three sales were available: a presale on Nov. 15 at 10 am local venue time, a Capital One credit card holder's sale on Nov. 15 at 2 pm, and a general sale on Nov. 18 at 10 am.
If you were selected for presale, fans would have access to an earlier sale on Nov. 15. This sale allowed up to six tickets to be purchased per account.
Additionally, Swift partnered with Capital One to have a second presale the following day with the company's cardholders.
As the presale began on Nov. 15, so did the legal headache to come. A total of 3.5 million fans signed up for the presale, and 1.5 million codes were sent out. 
Many factors were worked into how these codes would be distributed. Those who had tickets to Swift's 2020 shows were given a boost in likelihood to receive a code. Additionally, boosts were sent out via email by Swift's media team, known as TaylorNation, giving those who recently bought merchandise from the artist's website a boost.
Fans have now come out expressing their thoughts as to whether or not these boosts actually worked. Partly because Ticketmaster's email was difficult to understand, causing some to believe the boosts they were receiving would be a boost to their place in the queue, not in regards to their chance of getting a code to begin with. 
Although, those who did understand how the boosts worked complained that many ticket holders for Loverfest still did not receive a code. With the many mistakes made with the ticket sales, some believe the Loverfest boost may have worked more against others. 
Ticketmaster's site was overwhelmed with over three billion requests, according to a statement by the company. The site froze, crashed, and kicked many out of their spots in the queue. As these issues were reported, Ticketmaster paused their queues, giving only a small blurb that the queue was frozen to those still waiting in line with small, insignificant updates over the course of the day.
"I was in the queue with 3,000+ people in front of me for at least two hours and by the time I got through all the tickets were being saved for general sale," said sophomore Sadie Swanson.
Those who were given presale access were sent a code the night before to be used in the queue, except a code was not required to enter the queue, only to buy tickets once you had reached the end. This caused billions of bots and people without codes to enter the site, leading to "unprecedented traffic" according to the company's website.
"
I was in the queue with 3,000+ people in front of me for at least two hours and by the time I got through all the tickets were being saved for general sale."
— Sadie Swanson
For some, a total of ten hours would be spent in line, while being kicked out over and over throughout the day. Ticketmaster executives made the decision to postpone the Capital One Holders' sale until the following day. With similar experiences to follow, including fan codes, which were the first digits of their credit card, not being required until they reached the end of the queue.
With two failed sales under its belt, Ticketmaster revealed to the public that it had oversold the stadiums and there were no longer enough tickets to be sold in a general sale, so that sale was cancelled.
Damage Control
After canceling the general sale, fans attacked Swift and her team for the lack of communication. On Nov. 18, 2022, Swift released a statement via an Instagram story.
She explained her disappointment in the company and the difficulty fans experienced trying to buy tickets.
"We asked them, multiple times, if they could handle this kind of demand and we were assured they could," wrote Swift.
After the two day wait, Swift notably never explicitly stated the name Ticketmaster or LiveNation in her Instagram story, leading to the discussion of what sort of legal contracts are involved and how this could affect 'The Eras Tour,' set to begin on March 17, 2023.
Swift continued to state she was happy that so many people were able to get tickets but upset that many felt like they had to go though "several bear attacks to get them." 
Almost a month after the initial sale of tickets, from Dec. 12 to 23, verified fans who were unable to purchase tickets were sent out a third email in which they were able to make requests to purchase two tickets.
Noticeably, prices were much lower during the December distribution than that of the verified fan and Capital One sales in November. Fans' floor tickets cost around $200-300 dollars during this sale, compared to the upward of one thousand dollar floor tickets from the presale.
Comparing the two sets of prices, it is clear that Ticketmaster did not use its dynamic pricing system during its December sale. 
Dynamic Pricing
In 2011, Ticketmaster put a system in place called "dynamic pricing." Dynamic pricing changed the way tickets were sold, when prices adjusted based on demand; for smaller artists, a ticket priced at $40 dollars could stay at $40 dollars while bigger artists' tickets, originally priced at $40 dollars, could sell for hundreds. This was not an issue at the time, but in recent years, dynamic pricing has pushed ticket prices well above $1,000. 
The most recent example of this could be 'The Eras Tour' and Bruce Springsteen's 2023 tours. Swift's most recent tour tickets were announced to be priced in the range of $49-$499, however, when the tickets finally went on sale, the demand was so high that tickets ended up being well over $500 for nosebleed seats. 
Bruce Springsteen's 2023 tour is another prime example that the dynamic pricing system no longer works and needs to be revised. Springsteen has previously priced tickets below the market value, but for this tour, he decided to make a heavily controversial decision and price tickets at their actual value. 
In an interview with Rolling Stone, Springsteen said, "Hey, we're 73 years old. The guys are there. I want to do what everybody else is doing, my peers," when explaining  about how he decided to price tickets this time around. 
However, this decision allowed Ticketmaster's system to sell tickets from a reasonable price to over $5,000. 
This new demand and pricing for tickets has led the resale market to skyrocket in price. The Eras Tour's mishandled ticket sale has led resale prices to go for tens of thousands of dollars. Currently tickets are being priced for around $500- $10000. 
Swifts tour has caused lots of bad press, but Ticketmaster has made no change to their current pricing system and the reason really boils down to the customer and if they are willing to support it.
"As long as there is someone there to pay the bigger price they (Ticketmaster) will not change," said Delaware Valley Regional High School business teacher Joseph Perricone.
These prices are not only because of the dynamic pricing, Ticketmaster also tacks on fees of up to 75% of the tickets price and they ill not stop this way of pricing until the consumers stop supporting it.
The issue that comes from this is that Ticketmaster has a hold on the ticket market. So many of the tickets sold are from Ticketmaster because they have connections to venues. So really if there is to be any change in Ticketmasters monopoly then there has to be an alternate website big artists could go through.
"
As long as there is someone there to pay the bigger price, they (Ticketmaster) will not change."
— Joseph Perricone
Ticketmaster put in this system to make money another way. Back then these companies would make money from buying records, cassettes, etc., but now that everything is digital and free, Ticketmaster had to figure out another way to generate income. This was the dynamic pricing system. 
"They are really squeezing the market for as much as they can get out of it," said Perricone.
The dynamic pricing business model Ticketmaster follows is not benefitting anyone other than the company, leading to a disadvantage to its customers. 
Government
Multiple government officials have come out in opposition of Ticketmaster as an oligopoly and its dominance over the industry.
On Nov. 17, 2022, North Carolina Attorney General Josh Stein tweeted his intent to look into the legality of Ticketmaster and LiveNation's merger to see what could be done. He believes they have violated consumers' rights in addition to antitrust laws.
In a tweet, the attorney general said, "The concern is that Ticketmaster [and] Live Nation [are] operating as a monopoly… We want to make sure they're not using that monopoly power to harm consumers," said Stein.
Fans have yet to see what legal action Stein plans to take against them.
In addition to Stein, Alexandria Ocasio-Cortez, a congresswomen from New York, also came for Ticketmaster in a tweet explaining that "it's [Ticketmaster's] merger with LiveNation should never have been approved… Break them up."
The issue has even been addressed by the Mexican government. The Latin music artist Bad Bunny held a concert in the country using the Ticketmaster platform. When fans arrived at the concert, an extraordinary amount of "fake tickets" had been sold, a total of 1,700 during the two-night stay. 
Students at Del Val say they would be angry if this happened to them and would hope the situation would be resolved if put in this predicament.
"Everyone should get their money back and receive a personal apology from Ticketmaster," said freshman Ellen Jordan.
It is still unclear as to what happened to fans' tickets, although it is likely that tickets were double sold in addition to having invalid QR codes.
"
Everyone should get their money back and receive a personal apology from Ticketmaster."
— Ellen Jordan
To correct the mistakes caused by Ticketmaster, Mexico's president López Obrador requested that Bad Bunny consider a free concert in the country's capital city's Zócalo Square to make it up to fans who were unable to attend. Bad Bunny has yet to comment.
Many called upon the U.S. government to follow up with Ticketmaster and respond in some way after Mexico's intervention. A senate hearing was scheduled for Jan. 24.
Senator Amy Klobachar explained their purpose for this hearing in a statement.
"We will examine how consolidation in the live entertainment and ticketing industries harms customers and artists alike," said Klobachar.
She continued on, stating that Ticketmaster and LiveNation's merge a decade ago has only seen the ticketing market get worse.
Dick Durban, another senate member, also commented on the situation, stating how he hopes to find a solution to this issue which ensures that the fans and artist's needs will be put first in the future.
Most recently, a hearing took place in the House of Representatives on Jan. 24, 2023. This is not the first time Ticketmaster has been investigated by Congress, first in 1994 when Pearl Jam filed a complaint with the Justice Department, claiming the company used its monopoly over the industry to increase their preset ticket prices.
The band claimed Ticketmaster changed their ticket prices at the last second, tried to charge unauthorized service fees, and boycotted the group's tour. Ticketmaster won in court, but its reputation was stained.
Additionally, a second run-in with Congress occurred when Ticketmaster and LiveNation merged in 2010. The merger was approved at the time, but now fans are looking back and asking how this happened when more recent mergers of a similar scale, like Penguin Random House and Simon and Schuster, were rejected.
Two hearings have taken place so far, first on Jan. 24 and a second on Jan. 31. During the first hearing, not much was determined. Notably, many congressmen and women were heard quoting Swift while on the floor.
Senator Richard Blumenthal referenced Swift's new song "Anti-Hero" in a statement: "Ticketmaster ought to look in the mirror, and say, 'I'm the problem, it's me."
The second hearing also has not resulted in much action other than the fact that the antitrust committee will be in charge of the hearing forthwith. Additionally, musician Clyde Lawrence and ticketing agency AEG Presents both worked as witnesses to the Senate. Not much of note was stated by either party, other than review of similar cases could help to conclude this one.
Swift has yet to comment on, or testify in response to, the Senate hearing.
Oligopolies
The question now is how to prevent Ticketmaster and LiveNation's oligopoly over the stadium ticket industry.
An oligopoly is a type of monopoly in which a market has a few number of sellers and little-to-no competition. Ticketmaster has the lead over this market with its only real competition, sites like StubHub, SeatGeek, etc, being more resale websites versus purchasing the tickets to begin with.
The main factor that allows Ticketmaster to hold control is its contracts with many stadiums around the country.
Ticketmaster, just like many other oligopolies of their respective industries, purposefully overbook to be sure they are maximizing profit. This could possibly explain why tickets to Swift's tour were sold out even before the general public sale. 
Ticketmaster conjoined with LiveNation in 2010, and now they control an estimated 70% of the ticketing and live event venues market, including 93% of NFL teams and their facilities.
This has made many people wonder why this merger was allowed and not restricted by the Justice Department. 
Fans' Lawsuit
Attorney Julie Barfuss posted a video to TikTok on Dec. 6, 2022 revealing that she would be suing Ticketmaster and inciting others to join her through the contact information she provided. The group, now including over 50 people on the plaintiff's side, are suing the company in California for violating California's Cartwright Act as well as the California Unfair Competition Law. 
The group has stated it will not settle with Ticketmaster and plans to go to trial. This lawsuit, in addition to the Senate hearing, could alter the future of the ticket industry while also ensuring the consumer is put first.
'The Delphi' reached out to the group's attorney, as well as Ticketmaster, for a statement but received no comment.
Your donation will support the student journalists of Delaware Valley Regional High School. Your contribution will allow us to attend conventions, purchase equipment and cover our annual website hosting costs.
About the Contributors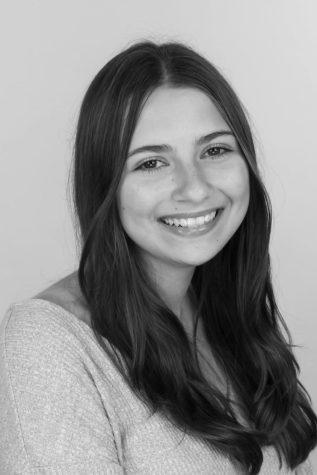 Gianna Roberts, The Delphi Staff
Gianna is a freshman at Del Val and this is her first year working on The Delphi. In her free time, Gianna enjoys reading, listening to music (especially...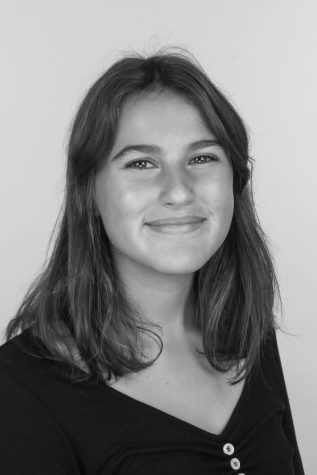 Juliana Findeis, The Delphi Staff
Juliana Findeis is a freshman at Del Val and this is currently her first year working on The Delphi. In her free time Juliana participates in multiple...