Delaware Valley announces Teacher Of The Year: Carolyn Wolsiefer
Math teacher Carolyn Wolsiefer is the 2023 Del Val Teacher of the Year.
Wolsiefer was born and raised in Raritan Township, New Jersey and graduated from Hunterdon Central.
After graduation, Wolsiefer would go on to teach in Williamsburg, Virginia and Summit County, Colorado before returning to Hunterdon County to take a math position at Del Val.
Although she was new to the school, she wasn't a rookie Terrier. Her mom was a guidance counselor at Delaware Valley, so Terrier blood was already in her.
"My mom was a Guidance Counselor at Del Val from the 1960's- 1990's, so I grew up half a Terrier. When I came back from Colorado to live with her, Del Val had a math position open," said Wolsiefer.
Wolsiefer has been teaching at Delaware Valley for 16 years; she teaches freshman 21st Century Skills and Financial Literacy, but to keep things exciting, she also participates in many of the clubs and events that go on at Del Val. 
"My favorite thing about being a teacher is the wide variety of things I can teach and sponsor," said Wolsiefer. "I get to work on the yearbook, the drama productions and Student Council, all of which change every year. I am not good without a lot of change going on around me. I get bored. That's probably why I teach freshmen. They are anything but boring." 
The announcement was made on Monday, April 3, and after hearing the announcement, Wolsiefer was very honored as she felt she had an impact on the entire Del Val community. 
"Being teacher of the year is a huge honor because I found out that I was not only nominated by my peers, but also some parents and students," said Wolsiefer. "You like to think you are making a positive impact on the community, but you are just never sure until something like this happens."

Wolsiefer's hard work and flexibility that has certainly paid off, and her lessons go beyond the classroom.
"Be nicer to each other," said Wolsiefer. "We live in such a mean world right now and we have to be nicer to each other to get through it. You can always get louder, and angrier and meaner later if things aren't going your way, but why so many people start that way is just beyond my comprehension," suggests Wolsiefer.
Your donation will support the student journalists of Delaware Valley Regional High School. Your contribution will allow us to attend conventions, purchase equipment and cover our annual website hosting costs.
About the Contributor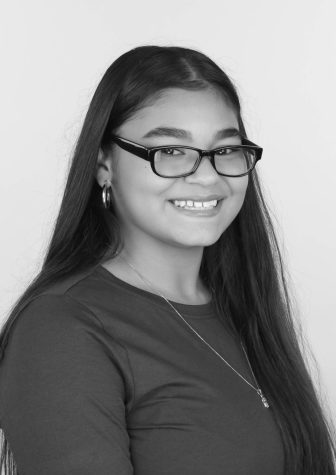 Siara Santos, The Delphi Staff
Siara Santos is currently a senior at Del Val. This is her first year writing for the The Delphi. Siara enjoys listening to music, drawing and playing...