Throwback Thursday #8: 11/14/19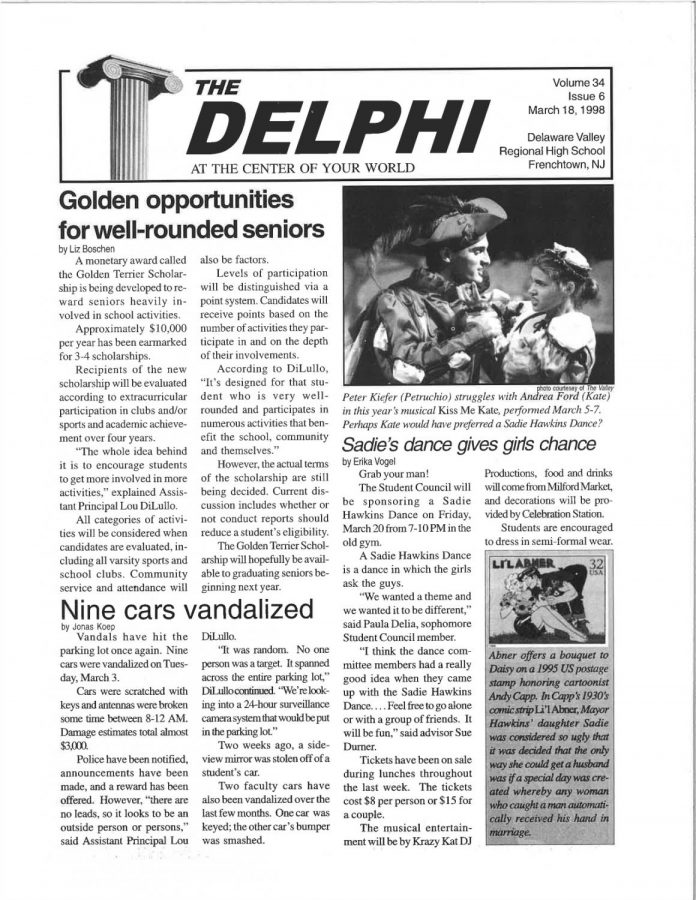 Mr. Smith, The Delphi Advisor
November 15, 2019
This week's throwback takes readers back to March 1998.  Learn about the grand opening of Mezza Luna Pizza in Holland Township, Del Val's old tradition of the Sadie Hawkins Dance, and a Physics teacher's lesson on Rube Goldberg Devices.  Of course, there is even more Del Val history contained in these pages.  The staff hopes that you enjoy this entry to our celebration of Del Val's 60th anniversary.  We'll see you next week with our next installment (and the addition of yearbook pages from years past).
About the Writer
Mr. Smith, The Delphi Advisor
Mr. Smith is an English teacher at Delaware Valley Regional High School and the current advisor for The Delphi.  He graduated from Del Val in 2005 and...