Del Val community remembers 9/11 on 20th anniversary
It is easy to remember the ever-swirling cloud of fire and soot that consumed the sky on that Tuesday morning, but for those who were in New York City in the early morning hours of September 11, 2001, they had reason to look upwards long before any planes darkened their view.
Many have spoken of how the sky was a flawless stretch of blue, with hints of autumn in the air. "September 11 was one of the most beautiful days," current Delaware Valley Regional High School Special Education supervisor Sandra Morisie said. "And now, every time I get that kind of day, I cannot help but think of it."
Throughout the nation's history, there have been several keystone events when individuals remember exactly where they were and what they were doing when that news first broke. These events, such as the attack on Pearl Harbor, the assassination of JFK, and the Challenger space shuttle explosion have helped shaped future generations, but none so profoundly affected the collective American psyche as 9/11. This Saturday marks the 20th anniversary of the 9/11 terrorist attack on U.S. soil.
By now, all the details regarding the attack are well-known: it began when 19 terrorists hijacked four commercial east coast flights, targeting New York City and Washington, D.C. Two of the planes were flown into the Twin Towers in downtown Manhattan, one was steered directly into the Pentagon in our nation's capital, and the fourth, targeted for the White House, crashed in a Pennsylvania field after passengers fought back against the terrorists. When the smoke finally lifted, 2,977 deaths were counted, making it the deadliest attack to ever take place in the United States.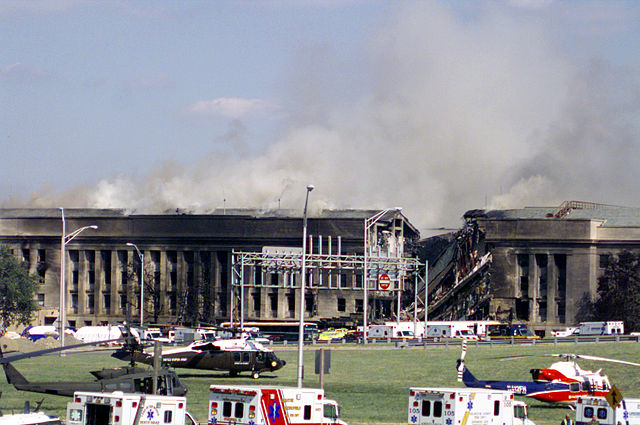 Beyond the larger details of that day are the countless individual stories. Even here, in rural Hunterdon County, just over 60 miles away from the devastating destruction that unfolded on that Tuesday morning, the impact was deeply felt.
DVRHS Principal Adrienne Olcott remembers that day very clearly. At the time, she was an English teacher working in D Hall when the news reached her regarding the plane hitting the first tower. Like many others that morning, Ms. Olcott initially believed the news was reporting a terrible accident; when the second plane hit, it became clear that this was no accident, and panic quickly began to spread throughout the school.
Science teacher Stacy Grady was also teaching at DVRHS that day, and recalls that her student, Billy Pauch, Jr., walked up to her minutes before the start of third period, and announced that, "someone flew a plane into the World Trade Center." She did not believe him.
It was not until a colleague approached her with the news that Ms. Grady knew it was real. Students and teachers crowded together into one of the few classrooms with a television to watch as the towers burned.
While teachers and faculty struggled to make sense of what they were seeing, Del Val students had trouble comprehending the implications of an attack like this. Current English teacher Britta Koep was only a freshman at the time, and watched the news on the large tube TV in the school library with her class.
"I remember being confused mostly, and not really understanding the magnitude of the situation until after I went home and talked with my parents," Ms. Koep said.
The chaos and confusion that 9/11 carried was equally true even for those whose job it was to report on the attack within close proximity to ground zero. Billy Gregson wasn't always the TV Media instructor at Del Val; at the time, he was a producer for the Fox News channel in New York City, and was on his way to work from his Holland Township home when he saw the smoke from the burning building overtaking the famed Manhattan skyline.
"
They told us, 'Don't spread fear, because the one thing the terrorists want is for you to spread fear. Only report what's true,'"
— Billy Gregson
Given the horror of the circumstances, Fox News executives made it known that any employees who felt emotionally unable to perform their jobs could leave without judgment. Mr. Gregson opted to stay and continue to produce the coverage surrounding the attacks so that the public could stay informed.
He remained in the city until Thursday evening, and together with his team, they followed the strict instructions they received from their supervisors to not allow panic to escalate. "They told us, 'Don't spread fear, because the one thing the terrorists want is for you to spread fear. Only report what's true,'" Mr. Gregson said.
While news professionals like Mr. Gregson were working hard to ensure the public remained calm, it wasn't always easy for them to refrain from panicking themselves. "After the first two, there was the attack at the capital in Washington D.C. Once that happened, it almost seemed like they were attacking every hour," Mr. Gregson said, "so I feared what the next attack was going to be." 
On that fateful day, Ms. Morisie, a then employee in the World Financial Center across from the towers, joined her coworkers in evacuating her building after the first plane hit. She remembers feeling confused, not understanding how a pilot could make such an error given the clear and cloudless sky. Her confusion turned to heartbreak when she saw people beginning to jump from the burning building, and that heartbreak quickly turned to panic when sounds of another plane were heard approaching.
"We heard a low rumble, which got louder and louder and louder and we realized it was another plane coming in. The plane flew right in over my head. I was a block and a half away from the second building, and you could hear him gunning the engines to go as fast as he could. I will never forget that sound as long as I live. It exploded into the building and we all ran for our lives through the falling debris."
"
I will never forget that sound as long as I live. It exploded into the building and we all ran for our lives through the falling debris."
— Sandra Morisie
Ms. Morisie is just one of the thousands of people who witnessed the horrors of that day first-hand and will forever live with that trauma. She is one of the lucky ones who survived and made it home to her family; she honored one of her close friends who was killed in the attack by naming her son, Thomas, after him.
Life has gone on, but our world is drastically different since that day. 20 years after the 9/11 attacks, our nation's approach to safety, surveillance, and privacy has dramatically changed.
History teacher Susan Coles understands how important historical events like 9/11 are to shaping a safer society for future generations. "Remember that the inconveniences that you might experience today, such as being searched before you get on a plane, are a small price to pay if it can stop a tragedy from ever happening again."
Your donation will support the student journalists of Delaware Valley Regional High School. Your contribution will allow us to purchase equipment and cover our annual website hosting costs.
About the Contributor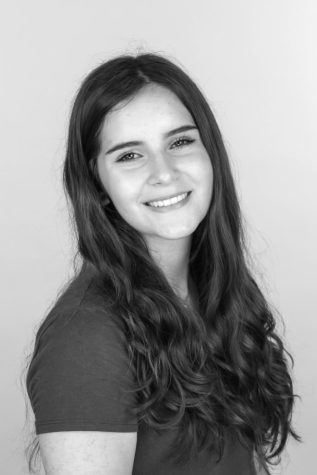 Avery Fitz, Editor-in-Chief
Avery is a senior at Delaware Valley Regional High School. This is her third year writing and editing for The Delphi. Avery is also involved in many performing...