Girls cross country dashes toward finish line
The girls cross country team is heading into sectionals, with the confidence of a great season behind them. 
The team started the season off strong in September, hosting the Petty Classic. 3 girls finished in the top 5. Freshman Katie Nolan placed first in her first cross country meet ever. Katie started running during the pandemic as a way to stay in shape.
Mr. Culcasi, the head coach, said that having Katie on the team was, "a surprise because we didn't know that we had somebody with so much talent." 
With such a strong runner unexpectedly coming into the program, the future looks bright.
After an impressive first meet, the team encountered multiple injuries. During the Belvidere and Thompson Park races, many girls ran through injuries. Sophomore Molly Davis experienced a knee injury, and both junior Claire Parsons and junior Grace DeLisle fought through ankle injuries. The girls ran well despite these injuries and did not let the injuries hold them back. 
The team is coming off an outstanding performance at the Skyland Conference Championship at Phillipsburg High School. Phillipsburg's course is generally considered to be one of the most challenging in New Jersey. The varsity team had run the course the week prior, and almost everyone improved at the conference championship. Junior Adrienne Flower and freshmen Erica Wagner and Madison Zollinger all achieved career personal best times.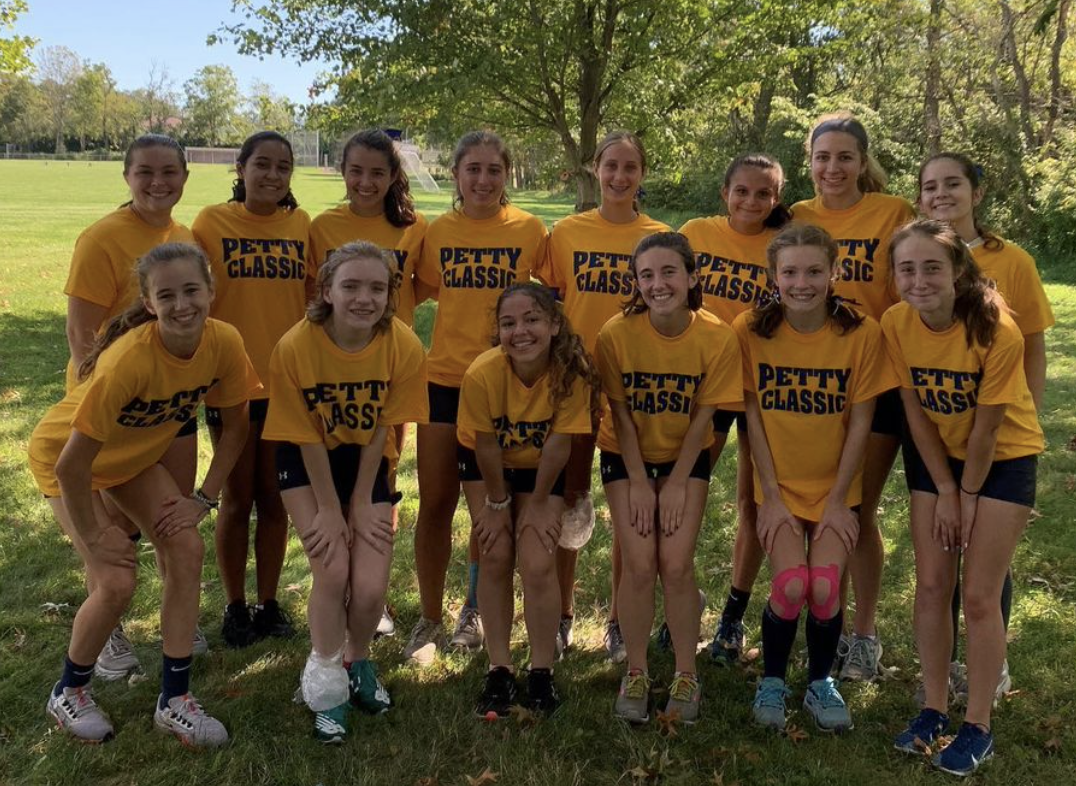 "I ran Phillipsburg for the first time and there was a lot of anticipation going in," Flower said. "I think the less anticipation before the [second] race really helped." 
Freshman Katie Nolan and Junior Grace DeLisle, a powerful 1-2 punch, led the team in 19th and 20th place. Grace ran her fastest time of the season, and then beat it again a week later at the Deer Path Park race.
"My first P-burg race was not my best, but the second P-burg race was such a relief to know that I came out of a mental block and to prove to myself that my body can do it," DeLisle said. "Running sub-21 was also one of my season goals, so I'm very happy that I got to accomplish that."
Both Katie and Grace have powered Del Val throughout the season. 
"It's great for the two of them because they have training partners, they can train with each other," Culcasi said.
He added that both girls running together is great for them and that they constantly push each other's paces. Not often does the team reach their peak this late in the season, a positive sign for Saturday.
Culcasi says that he feels fantastic about the team's chances at Sectionals.