Wrestling Season Recap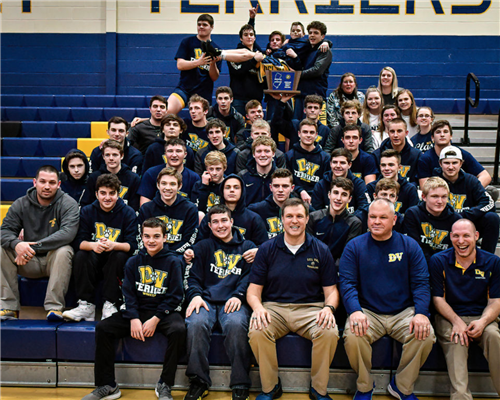 Del Val is full of school spirit and immense support from its students, staff and families, and wrestling season is a huge part of the school year. It brings everyone together as a family, and this season was a rollercoaster for the team and its fans. 
The season opened with hope and excitement but was almost immediately met with tragedy. The community faced the loss of senior varsity wrestler, Liam Newman. Newman was a huge part of the team. He brought the fight, zeal and motivation the team needed to become the best they could be. 
"As a team, we take it day by day," said coach Andy Fitz. "There's the collective group to worry about, and then there's each individual kid. Some are going to take longer than others to process and deal with it. Healing is a process, and we all have our bad days. Liam will always be an active presence on our team. Everything we accomplish and do this year is because of him and for him. He will always be a part of it no matter what."
The team continues to support each other through the hardships, growing stronger each day. They continued the season with determination to honor Liam.
This season was different as Covid restrictions were lighter than last year.  "We had a year off the mats since we wrestled in the spring last year, so to get back to the big ruckus of crowds and tremendous student support, it gives me goosebumps just talking about it," said Fitz. 
The boys started this season off with an amazing win against Bridgewater-Raritan and went on to do the same at their next match against Hopewell. They went on to have many victories as well as many learning points throughout the season. 
"We've learned a lot of necessary lessons, and we come back better and stronger each time," said senior varsity wrestler Sam Kirkpatrick. "The best is yet to come and I have full faith that the team will continue to put forth their best effort."
Even as a team that showed constant hard work and dedication, they had their losses, which taught them great lessons. They went out to Warren Hills and got beat 57-3.
"The next morning we had 20 guys out there to run at 6:30, and I just sent a text to my assistant coach and I said we're going to be okay, everyone's still bought in," said Fitz. "The sectionals were right around the corner and we were as sharp as can be."
The team didn't know what its full potential was, but after their one point loss to Kittatinny, they realized they could win the title. All of their attention turned to the Feb. 11 match against Paulsboro. They rallied the support of the whole community and defeated Paulsboro, setting up a match against Kittatinny.
"It just kind of all worked out," said Fitz. "We had tremendous senior leadership and the team was really young. I thought a year ahead of my expectations. We had seen this group coming up through their youth feeder programs for years and it just clicked."
The "Wrasslers" went on to win a state title at Franklin High School.
"We have something to show for all the hard work and dedication we've been putting in," said Kirkpatrick. "This team grew up big time, and we have a state title to show for it."
The team had an amazing season, and although it faced with many challenges, the wrestlers pushed through it together as a force to be reckoned with. 
Your donation will support the student journalists of Delaware Valley Regional High School. Your contribution will allow us to attend conventions, purchase equipment and cover our annual website hosting costs.
About the Contributor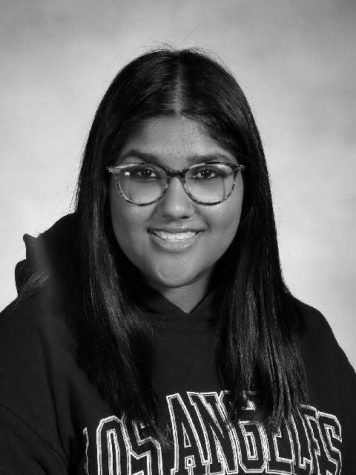 Deeksha Marri, The Delphi Staff
Deeksha is a sophomore at Del Val. This is her first year being a part of The Delphi, and she couldn't be more excited. When she isn't at school or...