Throwback Thursday #4: 10/10/19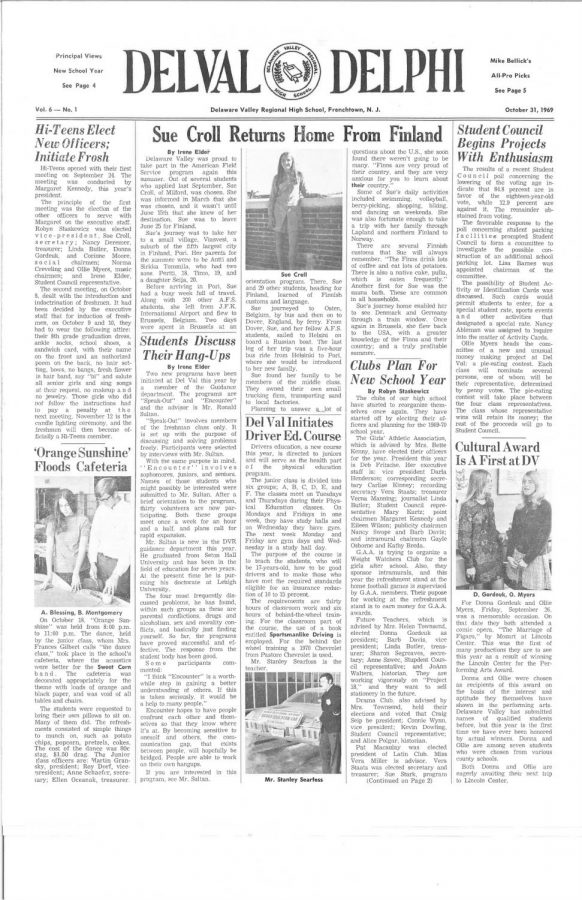 Mr. Smith, The Delphi Advisor
October 11, 2019
Sorry for the delay, everyone.  Technical issues pushed this week's throwback to Friday, but it is worth the wait.  This week's installment rewinds the clock to 1969.  Del Val was introducing its brand new Driver's Education program, athletic records were being broken, and creative duo Jo Ann Walters and Mary Judge share an original short story.  These articles, and many more, await you in the 4th Del Val Throwback Thursday.
About the Contributor
Mr. Smith, The Delphi Advisor
Mr. Smith is an English teacher at Delaware Valley Regional High School and the current advisor for The Delphi.  He graduated from Del Val in 2005 and...