Del Val battles national suicide trend
The "A Friend Asks" app is here to help
Hunterdon County has seen too many cases of suicide hit close to home during the past few years, so Del Val is stepping up to help keep its students safe and supported during these trying times.
This initiative is Del Val's part in combatting a horrifying trend across the country, as suicide was ruled the second leading cause of death in Americans between the ages of 15 and 24 according to a study by the National Center for Health Statistics and the Centers for Disease Control and Prevention. This includes a 56% increase in youth suicide since 2000. In addition, the suicide rate across America is at the highest it's been since World War II, and it's only continuing to rise. In these trying times, people have to find a way to reach out and help those who have shown warning signs of their intentions and to offer help and listen to what that person has to say. 
Del Val continues its fight against the national suicide trend with an app called "A Friend Asks." Ms. Susan de los Santos, the Mental Health Counselor at Del Val, gave a presentation to all students prior to social distancing regarding the app. "A Friend Asks" includes resources and information that can help the user or a friend who is struggling with suicidal thoughts. The app includes a list of common warning signs to watch for, what to do to support your friends, how to ask if they need help/are thinking about suicide, resources that can provide help and advice concerning what not to do if in a crisis situation.
"
You are the first line of defense when it comes to helping your peers."
— Susan de los Santos
This was an important resource for the students because, as Ms. de los Santos said, "You are the first line of defense when it comes to helping your peers." The app gives students an outlet to find help at any time of day and provides an easy way to call the National Suicide Prevention Lifeline. The number is 1-800-273-8255 and is available 24/7. Ms. de los Santos also told students that "We actually want you to ask the hard question. You are not going to increase the chance that they attempt or complete [suicide]. They need to know that there is someone in the school who loves and cares for them in their lives." 
It's important for the entire community to look out for one another and provide all the help that we can to those who need it. We need to speak out if someone comes forward with thoughts of suicide and do everything we can to make sure that the country doesn't continue to lose so many loved ones.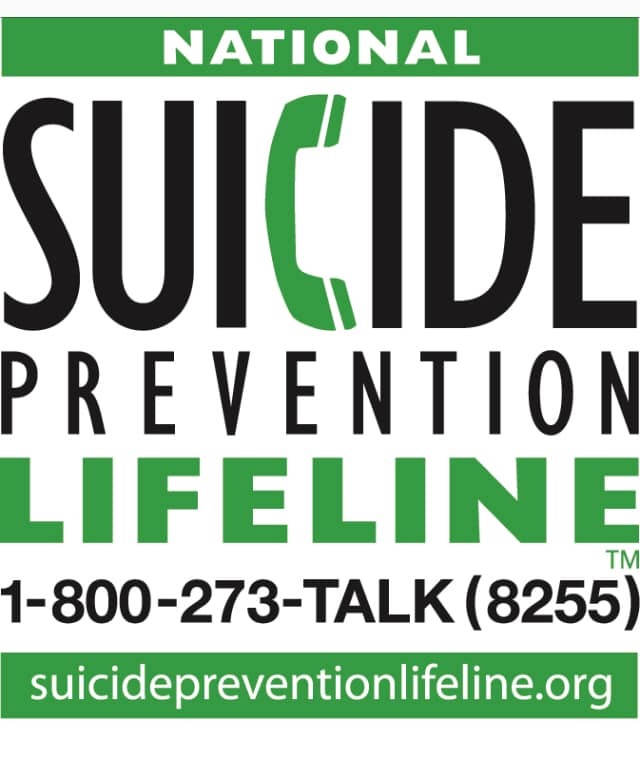 Be a good listener, know the signs, talk to each other about your feelings and seek out help if it's needed. It's important that we do everything in our power to stop the trend of suicide. 
You can download the app for free here, If you or anyone you know is in immediate danger, call 911.  You can also reach the National Suicide Prevention Lifeline at 1-800-273-8255.
For anyone nervous to act on behalf of someone in crisis, "It is better to have an angry friend than a dead friend.  I know that sounds really harsh, but suicide is a really serious topic that we have to talk about," Ms. de los Santos said.