Del Val's senior prom is a go
Del Val's semi-formal, senior-only Prom will be held at Razberry's in Frenchtown, NJ on Thursday, May 27th. The prom will span from 6:30-10:00 pm. That's 3 and a half hours of fun!
School IDs are required for admission and temperature checks will be completed upon entrance. Then the fun begins! Everyone must be there by 7:30 or no admission allowed.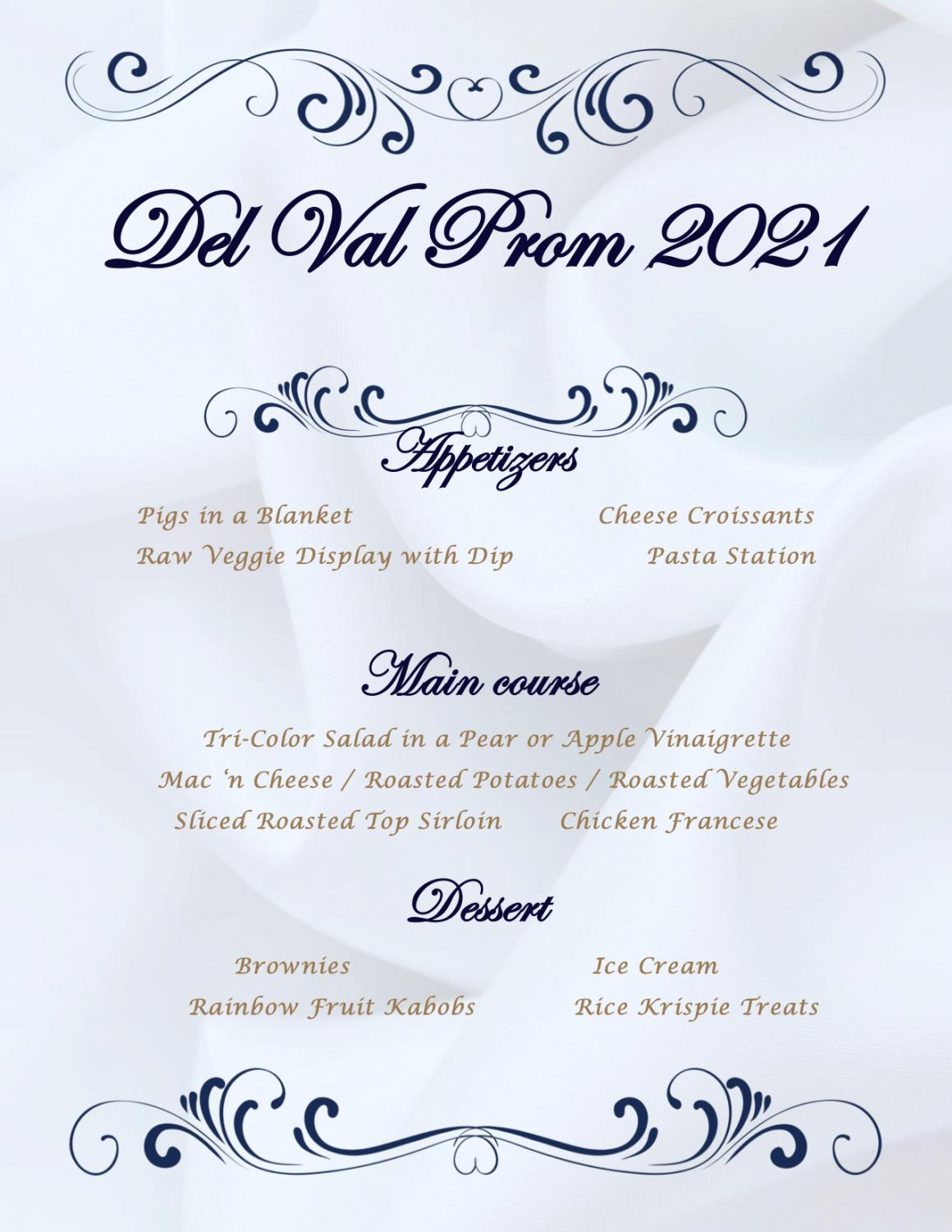 Prom will be held indoors, so masks will be required at all times other than while eating. Just because you are wearing a mask does not mean you can't dance! Dancing is encouraged as long as masks are worn! Mask breaks will also be allowed outside, as long as students are chaperoned.
Students will be able to choose their tables online in the near future, so attendees will be able to sit with their friends. There is a 10-student limit per table.
There will be a special hors d'oeuvres hour, along with buffet-style food. Venue employees will serve the students one table at a time.
These details can change from now to the time of prom due to COVID.
There are 140 tickets available, and many seniors have already purchased. Seniors, get your tickets here, and have fun at the COVID-19 friendly prom!