Beyond School Hours; Getting to Know Mrs. Kramer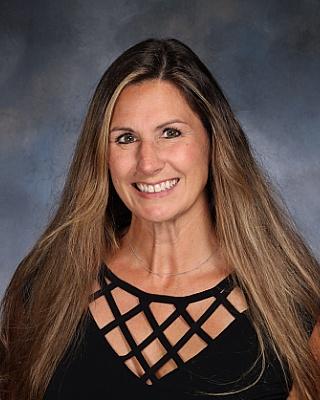 Melissa Kramer is one of Delaware Valley's newest staff additions, taking over as the secretary to the superintendent.
Ms. Kramer started work in July, which she was grateful for.
"It gave me some time to get acclimated," said Kramer.
Previous to joining Del Val, Kramer worked at 1 of Del Val's sending district schools, Kingwood Township. She worked there for a prodigious 17 years. The opportunity to work at Del Val was enticing, though.
"I really loved Kingwood," said Kramer. "That was where I started working in a school, but I was ready for a change."
Before starting at Kingwood as a school secretary, Ms. Kramer worked in a law firm.
"I originally worked as a paralegal," said Kramer. "I helped attorneys prepare all of their documents for trial."
Though she didn't always have this dream, as a child Ms. Kramer dreamt of being an astronomer.
"I love sitting outside at night and stargazing," said Kramer.
Though Ms. Kramer is a very hard worker, she too has a personal life filled with family, pets, interests and hobbies. 
 "I like to bike and run," said Kramer. "I also play golf."
Kramer has two children of her own, a daughter who attends the University of Tampa and a son who is a sophomore at Del Val. She also has two pets, a 2-year-old golden retriever named Gus and a 10-month-old boxer named Daisy.
Kramer is a very dedicated and heartwarming woman who's excited to build connections with not only the staff, but also the students during her time here.