Del Val's new English teacher attended Cornell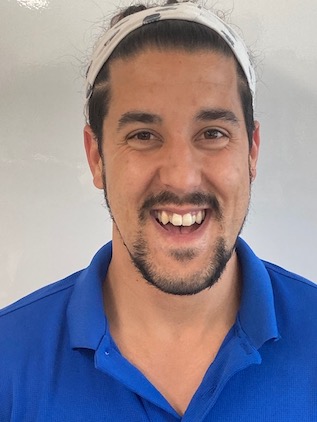 As the 2022-2023 school year kicks off, Delaware Valley Regional High School  greets its new English teacher, Mr. Fortino.
When Mr. Fortino took his first steps in the halls of Del Val, he was taken aback by the amount of hospitality and kindness that welcomed him. 
"It just seemed like everyone was happy to see me," said Fortino.
While Fortino was born in Belleville, New Jersey, he was raised in Hunterdon County. 
Fortino attended the prestigious Cornell University for two years, during which he stayed in Ithaca, NY and had an apartment right next to the school. After his time at Cornell, Fortino moved back to New Jersey and attended Centenary University to get his teaching degree.
Fortino started his teaching career at Hunterdon Central High School and Polytech. He also worked at Tewksbury Middle School and Bloomsbury Middle School prior to coming to Del Val.
When asked why he teaches English, Fortino's response was interesting.
"In English, there are no wrong answers. Anyone can believe anything as long as they have reasons why," said Fortino. 
So far, Fortino's favorite part of Del Val is how it is so inclusive and energetic.
"There are opportunities for every single individual here. It is truly amazing," said Fortino.
Fortino is not only a teacher. On the side, Fortino likes to coach his daughter's baseball team and watch her grow. 
At home, Fortino has a border collie, Patrick, who he absolutely adores.
The Del Val community is excited to welcome Mr. Fortino to the Terrier family.