Meet Del Val's new science teacher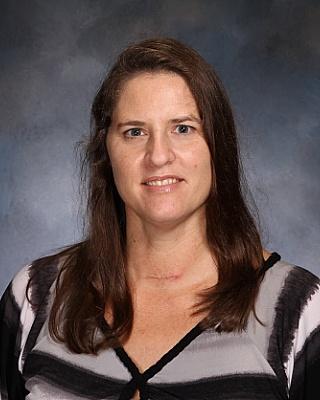 New science teacher, Kristen Perehiny, teaches a variety of classes at Delaware Valley, including freshman biology, sophomore, junior, and senior Human Body Systems, and senior Bio Med.
Perehiny studied at a variety of schools in order to become a science teacher.
"I got my undergrad at the University of Delaware then I got my masters in science at the University of Wisconsin and Madison, and then I went to Rutgers and got my teaching certificate," said Perehiny.
She always knew she wanted to be in the field of science, but she couldn't choose which path to follow.
"I went back and forth between being a scientist and a science teacher," said Perehiny. "Science is my strength, but I also wanted to branch out."
Her favorite scientist is one of her professors from the University of Delaware, who inspired Perehiny to follow her current path.
"He's kinda the modern day Darwin, and he's published a lot of books and been on tv even though he's a very shy scientist," said Perehiny.
Perehiny didn't just focus on academics in school. In grade school and high school she played soccer and fencing, and in college she was on the rowing team. She also participated in her schools' Environmental Club, Quill and Scroll Honorary Society, and Yearbook Club.
Outside of school, Perehiny has 3 kids and loves to be active, whether it's going on walks, hiking, and even going to her kids games.
Perehiny came to Delaware Valley for the opportunity. Seeing that the environment was a very hardworking but fun place, she instantly fell for the school.
"I really enjoyed the vibe from the teachers and from the students, I like being in a suburban setting and rural type setting," said Perehiny. "It seemed like a place that where there's both learning and having fun and that is what drew me. The students and the staff are what drew me to Del Val."