21 Savage and Metro Boomin make climactic return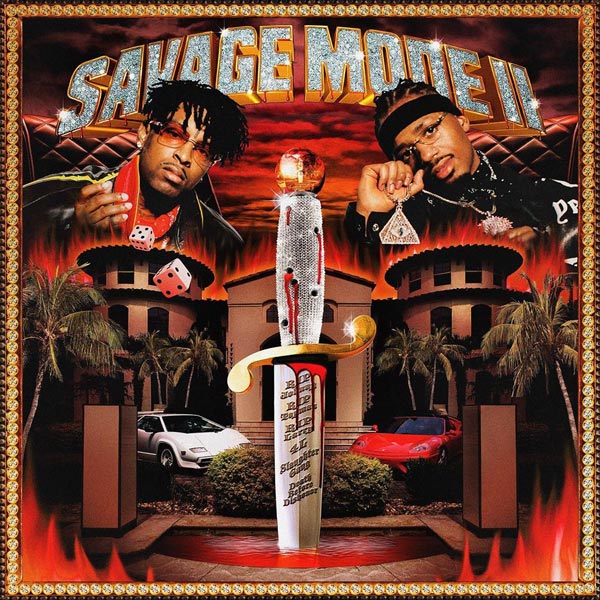 21 Savage and Metro Boomin, two of the most prolific artists of this generation, have finally dropped the long-awaited Savage Mode 2, the sequel to Savage Mode, their first collaboration tape. This project, which may be one of the best albums this year, perfectly shows the musical growth of Metro Boomin and 21 Savage, proclaiming their spot as top-tier musicians.
This project perfectly demonstrates the growth fans seen in Savage throughout the years, both musically and emotionally. 21 Savage has demonstrated his ability to drop hard trap banger songs dowsed with emotion and describing his tough upbringing, which is something we saw throughout his 2018 release I Am< I Was.
While there was a lot less emotional growth on this album, fans still see emotion present in songs like "Rip Luv" and "My Dawg," which speak to his hard upbringing and position in the music world today. Savage also sticks to his trap roots with songs like "Runnin." Savage employs a variety of hard and hypnotic flows into his ruthless braggadocios lyrics, throwing in clever word play and puns throughout this album.
Metro Boomin a hard-working, 27-year-old producer who already has shown his amazing musical ability. This album is no exception as Metro's beats go perfectly with Savage's lyrics, such as on "Runnin" where Metro samples Diana Ross, making a slow-moving beat paired with Ross' vocals.
Metro also samples one of his previous songs, "10 Freaky Girls" featuring the sampled vocals of Patti LaBelle and Selena. Some could complain that this album gets repetitive, but that would be a gross oversimplification. While Savage's tale stays the same, it's a strong one, one that works paired with Metro's beats making each seem unique yet familiar, flowing beautifully as one easy listen. Each beat manages to shine in its own light, something Metro Boomin specializes in.
Another strength of this album is the reminiscent vibes it gives of early 2000's rap and the sparks that have lead to today's trap scene. With cover art that looks like its from an early Lil Wayne or Lil B mixtape, it's clear to see who these artists took inspiration from. As well as having songs like "Many Men" that takes from the 50 Cent hit and many tracks reminiscent of early trap music. Having features from Gucci Mane and Young Thug, some of the founders in trap, were also a nice surprise.
One take away from this album is that some tracks have the ability to fly under the radar such as "Brand New Draco," with lyrics that feel underwhelming in the grand scheme of things. These songs feel bland in comparison to all the other hard-hitting tracks with catchy beats and choruses. While these tracks are still good songs, some just don't shine like the rest.
Lastly, the album also includes actor Morgan Freeman. Yes, they got Morgan Freeman on the album. While he sadly doesn't rap, he does narrate the album and is featured in many songs working as a voice of reason amongst the abrasive Savage's lyrics and Hard Metro's beats. Also, if you ever got confused with the difference between "snitches and rats," Freeman clears that up. Finally.
Both Savage and Metro show tremendous growth since their early days, while staying true to their Atlanta southern-based trap roots. This album has deserved all its praise and secured its artists spots as some of the greats in hip hop.