Kessie wins big in New Jersey Thespian Festival
Last weekend, New Jersey hosted the annual New Jersey Thespian Festival, and for the first time, it was held online.
Over 900 students competed in numerous events, including stage management, sheet folding, group scenes, improvisation, monologues, lighting, and musical theater duets and solos.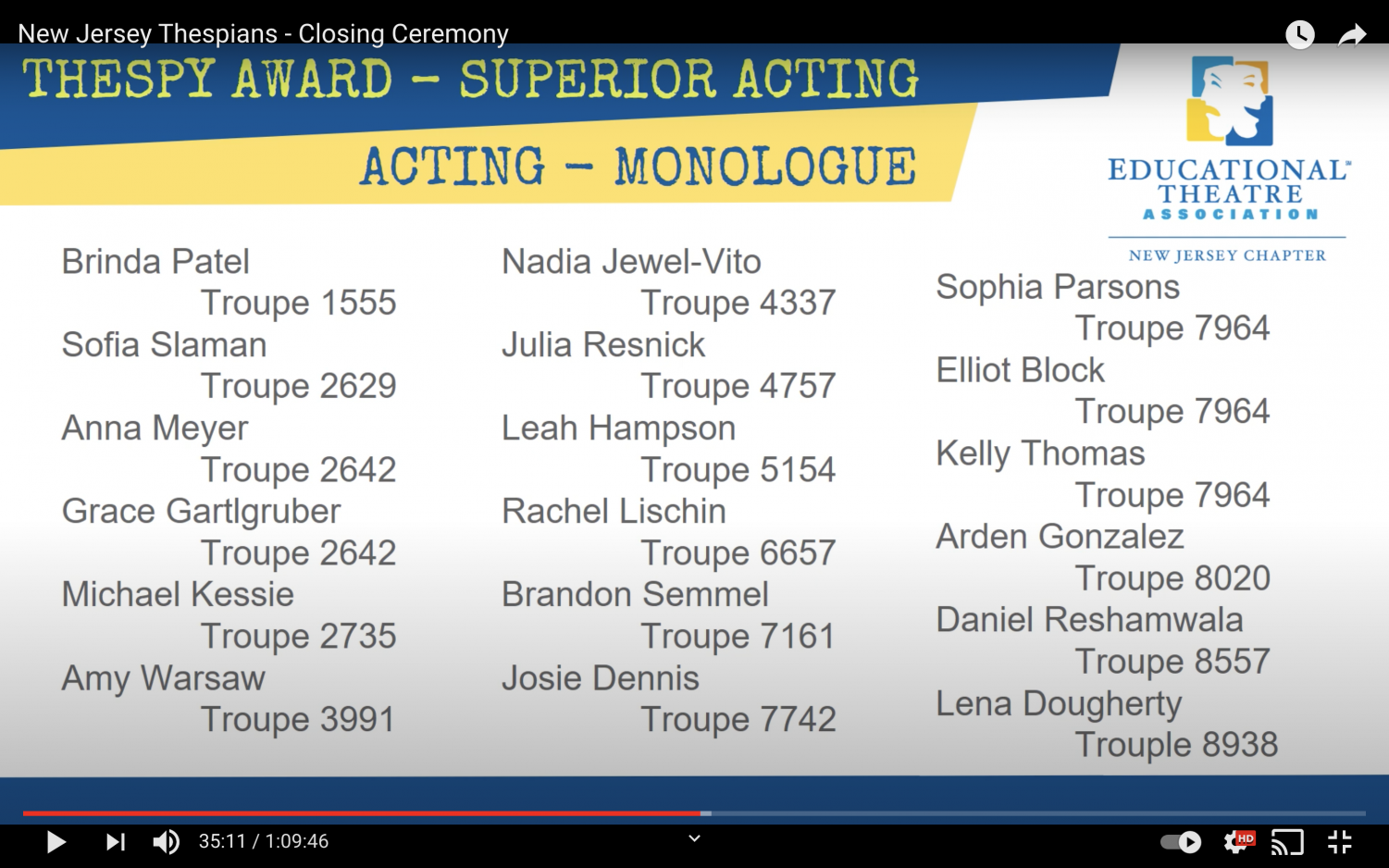 Three students from Delaware Valley entered this year. Senior, Bryant Kessie, entered the contest in the monologue category. Kessie ended up winning a superior rating for his performance and a recognition during the closing ceremony on January 18.
Along with winning a superior rating, Kessie won what's called a "Thespy." The International Thespian Excellence Awards (aka a "Thespy") recognizes a high level of achievement in theatre performances and technical theatre. Students who receive the "Thespy" award can then compete for the International Thespian Excellence Awards.
Juniors Keira Janetzko and Corrine Hinrichsen entered the category of Solo Musical Theater. So far, the scores haven't been released.
Overall, the Thespian Festival seems to have been a success for all of Del Val's competitors!