Mr. Fitz proud of wrestling team's season
Hang on for a minute...we're trying to find some more stories you might like.
Del Val's calculus teacher and head wrestling coach of 12 years, Andy Fitz, recognizes the team for their accomplishments and some unforgettable moments that occurred throughout this 2018-2019 season. Fitz claims whether on or off the mat, the team was having fun and making memories while also putting in the hard work through early morning practices (for the first time in several years), and countless hours in the offseason to achieve their success. With a 13-7 record this year, Del Val's wrestling team made it look easy when they won the sectional championship match with a score of 42-17 against Whippany Park, and when they tied for the division title. Coach Fitz says "I know it looks like an individual sport because there's one person on the mat at all times, but I promote team over individual." However, he highlights seniors AJ DeRosa and Shawne Ramsby, as well as sophomore Anthony DeRosa for qualifying for the state tournament. AJ holds 3rd place for most wins, just past Del Val alumni Matt Kolonia. "Ultimately, everybody played a role in everything we accomplished this year" says Fitz.
Fitz encourages the idea of the team "maximizing its potential." Compared to years prior, Coach Fitz acknowledges this year's team for doing just that, making the coaches look forward to every practice, match and time spent together. "My goal is to coach everyone in the school. Now with the advent of the girls' wrestling tournament, I literally mean I want to coach all 700 kids," says Fitz. Coach also appreciates the amount of support the team received this year at both home and away matches. To new members or those who are considering joining wrestling, Fitz gave a few words to help make that decision: "I want people that have never been exposed to it or have never tried it before to give it a shot, and the worst thing that could happen is they get in the best shape of their lives. But I do keep almost everybody on the team. It really could end up to be one of the best things that has ever happened to them. They give it a shot, realize it clicks for them and can be a part of something really meaningful."
About the Contributors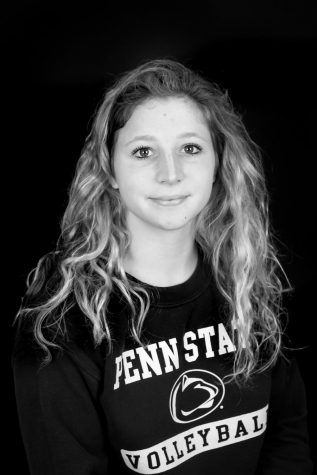 Hannah Chiswick, The Delphi Staff
Hannah is a senior at Del Val, and she is a four-year varsity volleyball player. She is also about to begin her third year as part of the track program. She...