The Pattenburg House is back and better than ever
Located in Union Township, The Pattenburg House has been a staple in the community since 1872, and recently has been revamped under the new ownership of Jonas Koep, brother of English teacher Ms. Koep
Koep has his own history in the area, having grown up in Alexandria Township and later graduating from Del Val in 1998.
He remembers coming to the Pattenburg House as a kid and wanted to maintain the traditional feel of an old tavern and live music venue while simultaneously ensuring that the remodel would create a welcoming, family-friendly establishment.
"My goal is simple: to carry on the tradition of the Pattenburg House, and make sure that everyone who walks through the door is greeted with warm hospitality," said Koep.
That warm hospitality includes an innovative cocktail menu alongside fine wines and an extensive draft beer selection.
The food menu at the Pattenburg House offers a reimagining of traditional American fare under Executive Chef Mario Russo.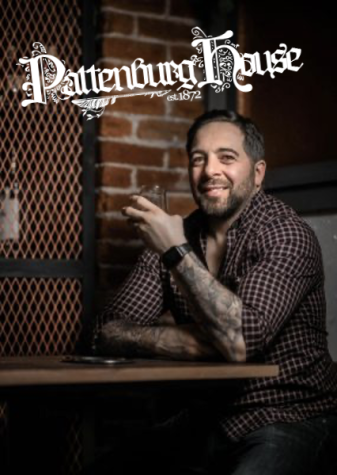 Among the fast-growing crowd favorites are the "Patten-burger," which features local cheddar from nearby Bobolink Dairy in Milford; "Chicken Milanese" with arugula and red onion in a brown butter sage sauce; and "Beef Tips & Pappardelle" which is served with a wild mushroom cream. For the complete menu selection, click here.
Monday evenings host a comedy night with Lana Epstein, Wednesdays are for "Yuengs & Wings," Thursdays feature a prime rib addition to the menu, and live music can always be found on Friday, Saturday and Sunday evenings. The restaurant is closed on Tuesdays.
In the future, Koep hopes to continue to expand on the restaurant's menu offerings with local and seasonal ingredients and to increase the Pattenburg House's presence within the community.
"I hope that everyone who might come in as a stranger will leave as a friend," said Koep.