College basketball tournament, March Madness, was "madness" to say the least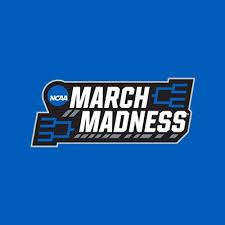 Out of all 68 Division I NCAA teams, only 16 had remained in the "Elite 16" in which 4 teams from the East, West, South, and Midwest battled it out to make it into the next phase of the tournament known as the "Elite Eight" and then the "Final Four." The teams that still remained were Duke, Virginia Tech, LSU, Michigan St., Gonzaga, Texas Tech, Florida, Michigan, Virginia, Oregon, Purdue, Tennessee, North Carolina, Auburn, Houston, and Kentucky. 
One of the most entertaining games of the tournament came from Duke and UCF as Duke barely survived with a  77-76 win. A late foul to Duke superstar Zion Williamson allowed for a free throw (that was missed) that would eventually put the team up with a rebound from RJ Barret, Duke's point guard. Duke would move on to the "Elite Eight" and come up short to Michigan State by a score of 68-67 which was a huge upset in the tournament. With Duke out, it was time for another team to shine as Virginia, Michigan State, Auburn, and Texas Tech all moved on to the "Final Four." 
Texas Tech was able to win by ten points with a score of 61-51; meanwhile, the Virginia/Auburn game was very close and very controversial. Late into the final seconds of the game, a missed double dribble call on Virginia led to a foul on Virginia point guard Kyle Guy on a three point attempt. This allowed three free throws to be made which set up the win for Virginia and the heart breaking loss for Auburn. With the tournament coming to an end, it was Virginia vs. Texas Tech in the championship game. 
Looking to win their first ever championship, Virginia did just that, winning 85-77 over Texas Tech. It was anything but an easy win as the team was down by three in the last 15 seconds of the game but De'Andre Hunter came up clutch with a game tying three that would send the game to overtime. It's safe to say Hunter was a key factor in the Virginia victory, putting up 27 points after going scoreless for the first 18 minutes of the game. As far as brackets go, Gregg Nigel was the closest to a perfect bracket with the first 49 games being predicted correctly. His perfect run came to an end as Tennessee lost to Perdue, but his bracket was still an impressive showing as nobody has ever picked 49 games perfectly. March Madness continues to provide entrainment, as well as heartbreak, for fans, as one question always remains: who will win next year? 
About the Contributor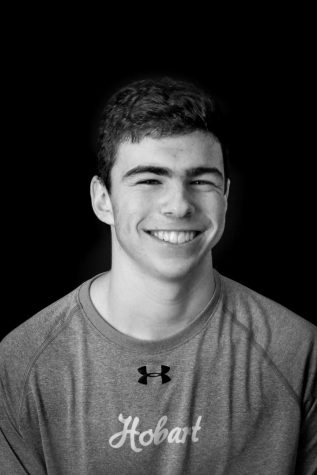 Ryan Levy, The Delphi Staff
Ryan Levy is a senior at Delaware Valley Regional High School. This is his first year with the Del Val Delphi and enjoys writing about current events as...