Del Val Girls Track Team on the run

Hang on for a minute...we're trying to find some more stories you might like.
With the commencement of spring sports, Del Val's Track team has already had impressive performances and results from their first meet, The Metuchen Relays, on Saturday, April 6th. Overall, the team had many new first recorded efforts, personal records and quite a few medalists for the day. The girls' head coach, Bill Petty, acknowledges that the throwing squad will be one of the highlights of the season.
For the girls, senior Kimberly Riker placed fifth in javelin for small schools, while sophomore Victoria Panicaro placed seventh and senior Veronica Eggleston placed tenth. These top 3 accumulated first overall in Girls' Javelin Throw Small Team Rankings. Senior Kayla Sullivan also took home 6th in the Girls 400m race. A major team contributor is senior Chloe Van Duyne, who was the 2019 State Champion for indoor pole vault.
This team, Petty claims, is different than other years' in terms of the ratio of new team members to returners. Of the 52 girls on the team, 31 are novices. To those who may be interested in joining, Petty says that track and field is not like other sports. While it is very individualized, the team's success relies on each member's dedication and effort. "You can compete against yourself and just keep getting better," Petty says, "while also getting very fit."
About the Contributors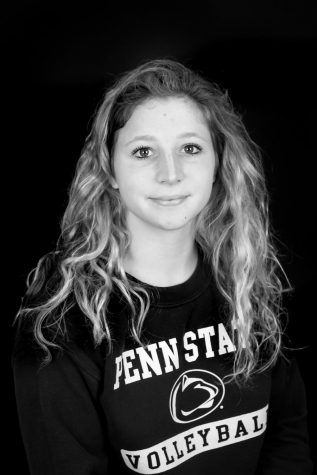 Hannah Chiswick, The Delphi Staff
Hannah is a senior at Del Val, and she is a four-year varsity volleyball player. She is also about to begin her third year as part of the track program. She...