2019 NBA Playoffs preview
With star players like LeBron James, Dwayne Wade, and Dirk Nowitzki not in the playoffs, new teams and players are ready to prove themselves. 
The NBA playoffs have been filled with lots of excitement as well as disappointment so far  for some fans. Within the First Round, the Celtics, Raptors, 76ers, Warriors, Trailblazers, Bucks, Rockets, and Nuggets all won their series. Just a few days ago, the semifinals wrapped up with the Warriors, Trailblazers, Bucks, and Raptors all coming out on top heading into the Conference Finals. The Bucks breezed through their opponent, the Detroit Pistons, sweeping them in four games. 
The team that is always talked about in the playoffs is none other than the Golden State Warriors, who won their series against the Rockets 4-2. Kevin Durant led the charge, averaging 34 points per game in the postseason so far. With the Warriors playing the Trailblazers, it will be a battle of the brothers as Stephen Curry will play his brother Seth Curry. 
Probably the biggest game of the playoffs so far was game 7 of the Raptors and 76ers. With the game tied 90-90 going into the final seconds of the game, Raptors Point Guard Kawhi Leonard hit the game winning shot that sent the team to the Conference Finals to play the Bucks. Leonard had a stellar performance by scoring 41 points, and the team hopes he continues his hot streak in the next round. It will be no easy task as the team will have to face strong forward Giannis Antetokounmpo. As the Conference Finals are set, each team will battle it out to make the NBA Finals. 
About the Contributor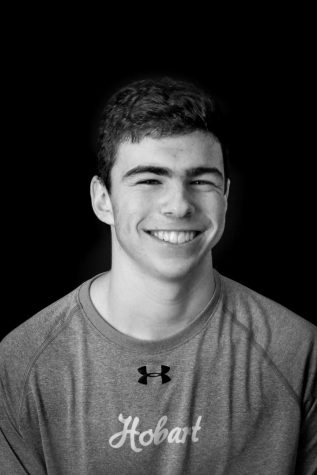 Ryan Levy, The Delphi Staff
Ryan Levy is a senior at Delaware Valley Regional High School. This is his first year with the Del Val Delphi and enjoys writing about current events as...