Dual enrollment questions answered
Sophomores, juniors, and seniors interested in how concurrent enrollment works, look no further!
Concurrent enrollment, also known as Dual Enrollment, is an opportunity for most high school juniors and seniors to earn college credits that will go on their transcript, and taking these classes will reduce the amount of money students would be paying in college. The credits from these courses are earned through Seton Hall University or Raritan Valley Community College. These credits could then be transferred to another college as long as the college accepts transfer credits.
Seton Hall University offers courses at Del Val for $100 per credit, making a full-year course $400 for 4 credits. As of this year, there are about 25 courses that offer concurrent enrollment, and roughly 45% of the students enrolled in the RVCC classes registered for the concurrent enrollment program. According to Seton Hall University guidelines, a student can take up to 11 credits per year, maxing out at 22 credits during the two years of eligibility.
"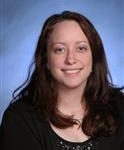 Freshman and sophomores really need to pay attention to the fact that you need to be able to prove that you are capable of college-level materials,"
— Mrs. Civitillo
Mrs. Tara Civitillo, English department supervisor and coordinator of the concurrent enrollment program, wants students to consider participating in concurrent enrollment. "Freshman and sophomores really need to pay attention to the fact that you need to be able to prove that you are capable of college-level materials," Civitillo says. Interested students need to work hard to prove that they are capable of college-level work early in their high school careers.
One reason to register is the cost. Students can leave Del Val having potentially earned enough credits to be a college sophomore, eliminating up to one full year of college tuition. Instead of spending up to $3000 per class on loans, students can spend only $400.
Students may be wondering whether a college will accept these credits. "You would most likely be asking [colleges] do they take transfer credits," Civitillo says. If you decide to earn concurrent enrollment credits, you must contact the colleges directly and ask if they will accept these transfer credits.
The only impact that COVID-19 has had on the program is that students and parents must send the paperwork directly to Seton Hall instead of the high school and pay online. The curriculum remains the same, the teachers remain the same, and both the curriculum and teachers are approved by Seton Hall.
AP students also have the option to take AP tests. AP tests are much cheaper than the dual enrollment courses at $100 each. "It's an opportunity to kind of put it out there that you took the test. You also have the ability to qualify as an AP scholar," Civitillo says. On the downside, some schools require certain scores of 5/5 in order to be accepted.
For those still "on the fence" about dual enrollment, "It's a great opportunity!" Civitillo says.
About the Contributor
Rebecca Matthews, The Delphi Staff
Rebecca is a sophomore at Del Val. This is her first year writing for The Delphi. She enjoys writing about sports, entertainment and random, fun facts....