Pluto X Baby Pluto Review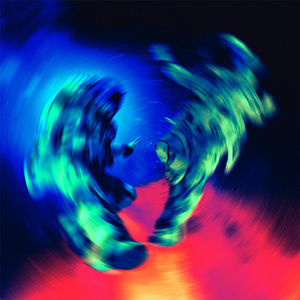 Pluto X Baby Pluto the highly anticipated album from rap legends Future and Lil Uzi Vert. This is the duo's first collaborative project and shows signs of potential for the collective's future.
Overall this project is a mixed bag of hard trap bangers and repetitive tracks that linger too long. This album consists of 24 tracks, and while it has an amazing start, by the time any listener makes it half way through the album, they'll be stuck hearing the same track over and over again with varying quality.
This is Uzi's third release of the year after seeing him drop two highly anticipated albums. This project is a continuation of Uzi's inconsistency. Each album he's dropped this year has had a variety of high highs and deep lows. On songs like "Real Baby Pluto" we see a lot of potential as Uzi  shines, revealing his slept on writing skills with a variety of fun, interesting bars and excellently catchy choruses.
On the track "Million Dollar Play," Uzi comes through with a mixture of hard flows and lyrics that can make anyone smile and bob his head. Fun bars and catchy tracks are something that we've come to expect from Uzi, and when Uzi comes through with this, he doesn't disappoint.
Though with some songs, Uzi can just feel like he's fallen off with boring, repetitive songs and when he raps in an ugly high tone like he does on "Because of You." There's also "Lullaby," a song with a great beat and a good concept on Uzi's behalf but very poor execution with an awkward spoken word-type flow and verses that ultimately get monotonous when it's all said and done. Repetition and bland lyrics are something we see repeated by Uzi throughout the last half of the album.
Future has always been an artist that impresses, and while he has less of a presence than Uzi on this project, Future comes through on a variety of tracks. One of these songs is "Plastic," which is honestly an amazing trap song, with a good chorus, flow, and excellent presence from Future. Future shows his skills, yet sometimes he takes a backseat roll to Uzi or just generally doesn't rise to the occasion. One such song is "Sleeping on the Floor," a track with ugly bars and Future, whose overall presence feels clustered. I understand Future's quick vocals are meant to represent his fast lifestyle, but the track has little value for listeners to return to.
With two veterans in the rap game each amassing huge fan bases, I was expecting more. The true issue with this album is the quality of the quantity; Uzi and Future put more lackluster songs in this project with no emotion than tracks that are striking trap anthems that have become staples of the pair's respective careers. This album does show a lot of potential for the duo's future with many excellent songs showcasing Future and Uzi's great chemistry. However, on future collaborations, I hope to see more emotion put into their overall delivery and more variety in their tracks.
Favorite Tracks: Plastic, Stripes Like Burberry, Marni on Me, Patek.
Least Favorite Tracks: Lullaby, Sleeping on the Floor, Because of You, Over Your Head.
Overall Rating: 5/10