The 15 best rap albums of all time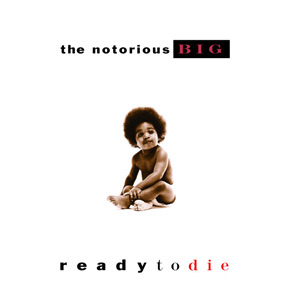 Reader discretion advised. The following article features artists whose work contains explicit material. The lyrical content is an expression of these artists' views and not those of The Delphi.
Rap a genre of music that grows in popularity every day, starting in New York City, where it was developed by inner city Black and Latino Americans.
Here are the 15 best rap albums that have defined the genre throughout the years. Deciding factors for the albums I chose were as follows: how well the album was produced, the relevance behind the album and its meaning, the artists rapping abilities, and the project's overall influence.
(15) The Message – Grandmaster Flash and the Furious Five
This album, released in 1982, has earned its place as an important chapter in hip-hop history, as it has become the inspiration for many musicians we look up to today. While only seven tracks long, this album contains a lot for listeners as Grandmaster Flash's creativity and genre-bending production skills shine, becoming the influence for many rappers and producers alike, such as Dr.Dre.
Grandmaster Flash was truly at his peak here, pioneering many new production techniques such as scratching, mixing records, and using multiple different turntables. Songs like "Scorpio" displayed a sound mixing funk and electro, while "The Message" took rap from a music style used in parties to one used for political messages later employed by Public Enemy and NWA, all thanks to the lyrics of Melle Mel and Duke Bootee.
While this album doesn't sound like many hip-hop albums you hear today, this project was crucial in the development of rap and hip-hop as we know it.
(14) Jeffery – Young Thug
Young Thug's album, Jeffery, is an amazingly fresh project no matter when you hear it, and one that has helped to secure Thugger as a well-oiled machine in both mumble rap and trap. This album shows Young Thug at his best, as he utilizes his unique flow, fun lyrics and stunning mumble rap tracks to make it one you won't forget.
"Pick up the Phone" is a great trap song as well as "Floyd Mayweather," where Thug, Gucci Mane, Travis Scott, and Gunna go back and forth, making a hard-hitting trap banger.
"Wyclef Jean," a song that pays homage to one of Thugger's inspirations, Wyclef Jean, is phenomenal with a reggae inspired beat accompanied by goofy-fun lyrics and one-liners by Thug. Young Thug even gets Wyclef Jean to make an appearance on the song "Kanye West," a strong track that listeners can vibe to.
This album displays why Thug is an icon in music and inspiration to so many rappers we see making names for themselves today, like Lil Baby, Gunna, and Lil Keed.
(13) The Eminem Show – Eminem
In Eminem's 2002 release, we see him at a very introspective state accompanied by his usual brand of gritty lyrics, diverse rhyme schemes and clever word play.
Em further develops his life story in this amazing project. This album features Eminem coming at the audience with a much lighter tone, revealing his inner growth. He relies less on shock tactics and more on his deeply personal lyrics and production, experimenting with a rock-rap sound.
On this album, Eminem speaks on the issues surrounding his fame, addiction and family. Eminem was able to show a more personal side on this release, one that resonated with many listeners as we see more artists showing both their hard side and a more emotional side, something Em has always been able to balance.
This album perfectly displays the duality of Eminem with fun tracks like "Without Me" and sad songs like "Cleanin Out My Closet."
While Eminem's recent work hasn't lived up to expectations, this project is a perfect example of an artist who was once at peak performance, changing the rap game and inspiring millions of rappers.
(12) Enter the Wu-Tang (36 Chambers) – Wu-Tang Clan
Widely inspired by classic martial arts films and their rough upbringing in New York City, The Wu-Tang Clan take you into their wide-world on their first release.
This project, released in 1993, is widely regarded as a corner stone in rap and responsible not only for inspiring a generation, but also helping East Coast artists experiment with their sound and make their own mark in music.
The group's music displayed gritty lyrics speaking on the climate of living in New York City at the time, accompanied by hard-masterful beats produced by RZA and infused with topics of the Five-percent nation and old karate movies.
Songs like "Protect Ya Neck,"  "Da Mystery Of Chessboxin'" and "Bring da Ruckus" show the collective as a powerful unit, highlighted by the dark and sometimes humorous lyrics by Method Man, GZA, Ol' Dirty Bastard, and Reakwon.
RZA's production style is classic and one that has influenced countless East Coast producers. Famous tracks like "C.R.E.A.M" will always shine in the minds of hip-hop fans, as it gives light into the world of the Wu-Tang.
Thanks to this album, the Wu-Tang Clan have paved their own paths in the underground and mainstream, creating a world of their own for hip-hop fans that will continue to inspire for generations.
(11) Atrocity Exhibition – Danny Brown
Danny Brown's experimental masterpiece, released in 2016, displays a darker, more complex side to the artist.
On this project, Danny uses fast, aggressive, and grimy vocals to demonstrate his issues with addiction, drug dealing, and his waning mental health, all to give a horrifyingly vivid look into his mind.
This project is filled with genre bending beats that sound like a mix of techno and post-punk, accompanied by soul samples that both entice and linger in the minds of listeners. While some songs might sound crowded and like the ramblings of a paranoid addict, these striking flows and honest lyrics are what make the album so good.
Songs like "When It Rains" display Danny's odd lyrical ability's consisting of strange metaphors, while the song "Ain't it Funny" details Danny's downfall due to wealth and excessive drug-use, giving light into Danny's life and inner thoughts.
While a crazy, sometimes depressing, ride, the album ends on a positive note with "Hell for It," a song where Danny speaks on his refusal to give up his newfound success and musical outlet, leaving a bright note for the future.
(10) Aquemini – OutKast
Aquemini, OutKast's follow-up to their 1996 album ATLiens helped foster the early seeds in the Atlanta hip-hop scene as well as the world of Alternative Hip-Hop.
This album deals with topics ranging from drug abuse, relationship issues, and personal struggles as well as interweaving sci-fi topics to describe the struggles of living in Atlanta.
On this project, André 3000 shines, showing his wide range of musical abilities not only as a rapper but also in his production skills and poetry. André's ability as a story teller shines through on songs like "Da Art of Story Tellin Part 1" where he employs deep rhyme schemes and word play to tell his tale.
Big Boi, however, stays more pure to the gangsta sound present in the 90's, yet he still incorporates his southern players sound, rapping about partying, women, and his youth.
Big Boi and André 3000 wear their black southern heritage on their sleeve for this project, using southern slang and references not yet made popular. Songs like "Rosa Parks" show the duo's hand as pioneers in southern rap. Their incorporation of lyrics and production styles that would become present in the club rap that took over early 2000's hip-hop would later give way to crunk and trap.
This album not only demonstrates why André and Big Boi are so respected in hip-hop, but it also displays how they've left their mark for generations to come.
(9) Monster – Future
Monster is Future's 13th mixtape and is considered his third mixtape that's "album worthy" both due to size and quality.
On Monster, Future sticks to his roots but also shows a more vulnerable side, exploring his fast-paced lifestyle. On this tape, Future shows his illustrious lifestyle filled with drugs and women, one that is ultimately killing him and has turned him into a monster.
Future perfectly switches between his different personas; one that refuses to give up his lifestyle of partying and one begging for help; we see this duality displayed on songs like "F Up Some Commas" and "Codeine Crazy".
Part of what makes this project so great is Future's ability to switch styles going from an intoxicated state of greed and pleasure to a self-aware sober version of himself. Future utilizes his usual brand of misogyny and braggadocio to show his blind state of self indulgent greed, mumbling through lyrics to demonstrate his intoxicatingly depressed state.
This album's a trap ballad showing the good and bad of Future's rockstar lifestyle, one that we see many trap artists making music about today.
(8) Madvilliany – Mf Doom and Madlib
The collaborative project between producer Madlib and late rapper Mf Doom, this album remains as a staple of the underground and is truly an under-appreciated gem.
Mf Doom is a reclusive rap figure who was at his lyrical best on this album with tracks like "All Caps," "Figaro," and "Meat Grinder," each standing as testaments to Doom's oddly catchy poetic rhyme schemes and deep lyrical technique.
Mf Doom, and the work he's done on this project, has gone on to inspire many in the rap game, including the likes of Drake, Joey Bada$$, Tyler the Creator and the rest of Odd Future.
Madlib also puts in the work, showing his talent and filling this album with all types of memorable beats and obscure samples like on "Accordion" or "Raid," all made with little production equipment.
Madlib's skills are ones to be looked up to by anyone interested in production, and Madlib also raps on this album under the name Quasimodo. Madlib's interesting beats and Mf Doom's expansive, smooth lyrics work perfectly together, making this project a force to be reckoned with.
(7) All Eyez on Me – Tupac Shakur
All Eyes on Me is a true cornerstone for many rap fans and a testament of Tupac's wide range of creativity, development, and the legacy in which he left behind.
Many view this as one of the best hip-hop albums ever, while some critics complain this album is too long.
This project truly shows the expansive musical technique that was Tupac's discography with songs featuring classic West Coast boom bap beats and hard gangsta lyrics tied in with songs while featuring a rap-R&B type sound on other songs.
Songs like "California Love," produced by and featuring Dr.Dre, and "2 of Amerikaz Most Wanted," featuring Snoop Dogg, show Pac's gritty gangsta side.
RnB inspired tracks like "Heaven Ain't Hard 2 Find" and "How Do You Want It" are smooth lyrical rap songs not to be forgotten. While less political, Tupac was able to utilize the g-funk sound popular at the time and still separate himself as an individual, switching between gangsta lyrics and brutal storytelling abilities revealing his life lived in the ghetto.
On tracks like "Shorty Wanna Be A Thug," we see Pac's poetic hip hop skills that separated him from the herd and led to him inspiring so many different people throughout the music industry and the world.
This is Tupac's Magna Carta and just one example of the impact Tupac has had.
(6) Straight Outta Compton – NWA
One of the most controversial albums, NWA's Straight Outta Compton brought light to the violence in Los Angeles and Compton, fathering the gangster rap genre and a whole generation of rappers: this album will always be a classic.
With some musical help from Arabian Prince, Dr. Dre and Dj Yella handling production, Ice Cube, Eazy E and Mc Ren focused on writing and rapping; the group perfectly brought attention to the violence and police brutality not being covered in California at the time.
The group made you think about topics many didn't want to as well as making beautifully written hard hitting tracks. Songs like "Straight Outta Compton" basked in the controversy they generated but also showed that the world that the world that Ice Cube and Eazy E spoke of wasn't an over exaggeration or world unknown to Americans but one many simply didn't want to look at.
Dr. Dre shows his early production skills that he would later perfect on future projects, and we also hear his rapping abilities on the track "Express Yourself." Ice Cube, who handles most of the writing on this album, provides some of the grittiest bars to find and is a good look into his early days. Eazy E shows of his phenomenal rapping skills, displaying what he had to offer if he hadn't died.
This album has earned its spot through and through not only as an inspirational album, but also as one that tells the story of the unheard.
(5) Ready To Die – The Notorious B.I.G.
Biggie Small's first album is a cohesive story that takes you through his world and his New York City upbringing with songs tackling subjects such as death, drugs, crime, and life.
Biggie's usual relaxed R&B-inspired beat selection, accompanied by a mixture of laid back vocals and hard gangster lyrics, makes for an excellent album with no songs worth skipping.
This album takes us through Big's life, starting with his upbringing and how he's become the man he is today, which is shown on songs such as "Things Done Changed" and "Juicy."
Songs like "Gimme The Loot" and "Machine Gun Funk" show Biggie's hard gangster appearance with tight rhyme schemes and aggressive bars.
The album also deals with some of Biggie's darker, nihilistic views, like on the songs "Everyday Struggle," which speaks of the hardships he's faced and "Friend of Mine," which explains why he doesn't trust women.
"Ready to Die" can be seen as Biggie saying he's ready to give up his old life as a thug and welcome in his life of fame and success, setting up his next release, "Life After Death."
It's easy to see why this album is so praised, as many people could relate to the content on this album along with its smooth samples, relaxed flows, and Biggie's phenomenal lyrics.
(4) To Pimp a Butterfly – Kendrick Lamar
Kendrick's third album, inspired by the political state of America and Kendrick's trip to Africa, deals with the political issues present at the time of this album's release that remains relevant today.
This album perfectly infuses jazz and hip hop with elements of spoken word and African American culture throughout.
Kendrick refers to himself as a caterpillar on this project, following him from envying the beauty of the butterfly (people with better lives), to Kendrick's depression and life in the ghetto trapping him in a metaphorical cocoon to later breaking free to become a butterfly himself.
This album is an expansive journey, featuring topics such as Kendrick's black heritage on" The Blacker the Berry" to Kendrick dealing with temptations and pressure from the world around him on songs "For Sale" and "How Much A Dolla Cost".
Kendrick also confronts his mental health issues and betterment of self on tracks "U" and "I." "Alright" is a standout track on this album as it not only details Kendrick finding hope in a higher power, but it also became a rallying cry for BLM protestors after the deaths of multiple black people killed by police in 2015.
To Pimp A Butterfly is a ballad of personal growth, self love, and political awareness. This album is perfect not only because of its ability to make listeners politically and emotionally self-reflect, but also its ability to capture the feelings present in an important moment in American history that are still very relevant today.
(3) My Beautiful Dark Twisted Fantasy – Kanye West
Kanye West's triumphant return to music after his self-imposed exile remains not only one of his best albums, but also a project widely regarded as the greatest album in the 2010s.
To understand this album, one must also understand what was happening with Kanye at the time; after famously rushing the stage as Taylor Swift accepted her Grammy, many were fed up with him and thought his career was over. In response to this behavior, Kanye went into exile in the Hawaiian Islands to record new music, working countless hours on songs and forcing all the guest features to stay for long periods of time and abide by very strict rules.
The end result of Kanye's stay was a flawless masterpiece in music history where every song shines in its own brilliant way. Everyone shines on this album as we hear many of the featured artists putting in some of their best verses ever, including Nicki Minaj and Rick Ross.
This project masterfully examines the themes of celebrity worship, greed, anger, and love, all feelings present in Kanye at the time, making the perfect storm of poetic, musically exquisite tracks.
There's nothing Kanye hasn't sharpened to a fine point in this effort, having some of the best production on his behalf and the behalf of others, like the famous piano chords played on "Runaway" and with vocal samples from Rick James and James Brown. Lyrically, Kanye also shows up, putting in some of his most well-written bars to date like on "Devil in a New Dress."
This album is honestly perfect and one that will always be remembered.
(2) Illmatic – Nas
Illmatic, the defining factor in Nas' career, launched him into hip-hop stardom where he claims to be the new king of NYC.
This album speaks of the world Nas grew up in, touching on poverty, drugs and gang violence. This album is deserving of its place on this list, and with production from Q-tip and DJ Premier, there's nothing that doesn't work for this project.
When this album dropped, Nas was trying to send a message: that he was the new king of New York. He proves this with songs like "N.Y. State of Mind," flexing his superior lyrical ability that few have been able to challenge.
Many songs deal with ideas of nihilism and the effects of growing up in crime-filled areas and the effect it had on Nas, including "Life's a B," a song that's title says it all, or "Memory Lane (Sittin in da Park)," where Nas speaks about how he felt like he grew up too fast in the streets.
The album isn't all dark messages, though; there's also tracks that deal with the duality of growing up in NYC, speaking to the good and the bad. Examples include "Represent" and "One Time 4 Your Mind."
This project has gone on to inspire so many MCs, like J.Cole, Kendrick Lamar and Jay-Z. Illmatic is a album that consumes you into Nas' world, one that's both dangerous and beautiful: a world that will beat you down but is yours for the taking, highlighted by darkly realistic lyrics with messages that resonate with many.
(1) Good Kid m.A.A.d City – Kendrick Lamar
Kendrick Lamar's second album, Good Kid m.A.A.d City, is, in my opinion, the best rap album, not only because of the excellent production and lyricism, but also because of Kendrick's unrivaled story telling abilities that show the hardships faced by many Americans and those growing up in poverty/crime-ridden areas.
This project perfectly encapsulates the spirit of hip-hop in all its glory, switching between the duality of life and the results of segregation, fast living, and peer pressure, all culminating into a beautiful piece of art showing the growth Kendrick has gone through from his adolescence to where he is now in the music industry.
The laid-back production that fuses the classic g-funk West Coast sound and a more modern, soulful vibe makes for the perfect atmosphere on this album. Kendrick Lamar's lyrics also shine with witty one-liners, diverse rhyme schemes and hard hitting bars speaking about his life growing up in Compton.
It feels like Kendrick's channeling all he's learned from senior rappers, causing a perfectly modern style infused with a 90s-00s rap influence that still remains original.
Kendrick Lamar manages to change his sound and flow throughout this album while still remaining true to himself, making each track a unique entry. He can go hard, making bangers like "Backseat Freestyle" and gangster rap inspired "m.A.A.d City," featuring Mc Eiht and Schoolboy Q.
However, Kendrick can still keep the mood going while slowing the pace down, like on the song "Money Trees," which features excellent bars and a great chorus, as well as Jay Rock, who puts in one of his best verses, all accompanied by smooth vocals from Anna Wise.
Kendrick can also tackle very serious themes like on "The Art of Peer Pressure," where he speaks on losing control of his actions around his friends doing things he wouldn't normally do, or on the track "Swimming Pools (Drank)," where Kendrick speaks about how alcoholism has affected him, his family, and his peers.
One of the best songs on this project is "Sing About Me, I'm Dying of Thirst," a two part song where the first half sees Kendrick writing as two different people and then tackling his own survivor's guilt. The second half brings us to Kendrick speaking about his brother, who wants revenge after their friend, Dave, was killed; the song ends with a prayer heard at the beginning of the album.
This project has inspired so many and made many others feel understood through Kendrick's expert storytelling skills. There's nothing not worth hearing on this album, and it is the result of Kendrick's hard work that has earned its spot as the best rap album of all time.