Kingwood residents hope Fairview Schoolhouse is here to stay
Recently, the old Fairview Schoolhouse located on Fairview Road in Kingwood Township, New Jersey has been auctioned off. Listed as a renovation opportunity with a nearby development expanding next door, there runs the risk of this quaint landmark losing its historical presence within the township. 
The current structure, which replaced an older one about 3/4 of a mile down the road, dates back to 1916, and was renovated in the 1960s in order to serve as the township's municipal building until 1993. In the years following 1993, the schoolhouse served as a site for many events and uses, most notably the Kingwood Historical Society meetings. However, because of these past renovations, the schoolhouse is not thought to meet the terms to be historically registered, and its auctioning, financially, is the next step.
However, despite this fact, many residents believe the site still does hold a great significance within Kingwood. Today, you can still find a few former students who remember their bygone school days spent at the Old Fairview School. Other residents fear the possibility of this nostalgic local landmark being demolished.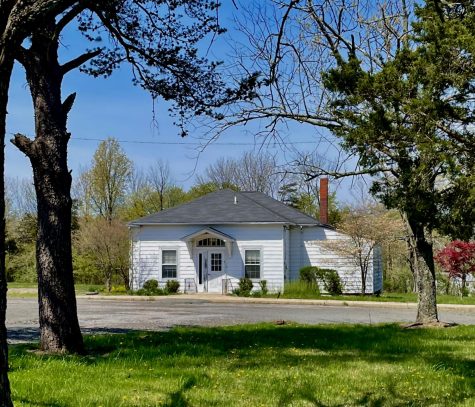 Many people, upon hearing the words "Fairview Schoolhouse," may recall fond memories of the historical society meetings: sitting in folding chairs, surrounded by relics and photographs of Kingwood's past, as the dearly departed township historian, Mr. Sal DeSapio, shares his extensive town knowledge and memories of his own schooldays at the site. 
Those who have been in the schoolhouse may also recall the collection of relics stored safely inside. Lining the walls of the Old Fairview School are a variety of Kingwood Township artifacts. Surrounding the interior are glass cases with old Kingwood baseball uniforms, books, local glass milk bottles, flour sack skirts, Lenape arrowheads and tools, and many more interesting items. 
In the back room there are even more relics kept safely preserved, such as an old wooden ballot box and local account books from the 19th century. Extensive collections of documents and artifacts ranging through many eras of Kingwood and the surrounding area's history also located here at the schoolhouse.
For many, the Fairview Schoolhouse is not just an old building; it is the place where residents learned fascinating knowledge, discovered their interest in Kingwood's history, and shared many Thursday nights with one another connecting with both young and old citizens.
"
A. Marcino"
— "People have lost sight of preserving history. Overdevelopment is overrated, and Kingwood is a historical community, not a development."
Kingwood resident, Eric Reichert, recounts his memories at the schoolhouse, saying, "I remember going to the Old Schoolhouse to vote. Lately, I had been there for a historical society meeting." Reichert would not like to see this landmark demolished. "It's a great old building and its history and value should not be ignored or cast aside for expediency or convenience," Reichert said. 
And it is not just historical society meeting attendees who don't want to see this place disappear; A. Marcino, a new town resident of one and a half years, also expressed concern towards the possibility of demolition. "People have lost sight of preserving history. Overdevelopment is overrated, and Kingwood is a historical community, not a development," Marcino said. 
While Kingwood, like most towns, is no stranger to change, the residents here seem to much rather see the schoolhouse left standing intact rather than it become a plot of land to make room for something new. In this historical town with many old locations, the majority of residents here would like to see it maintain as much historical significance as it can. 
Although it is not very grand, and has been through some changes over the past 100 years, the Old Fairview Schoolhouse still holds a special place in many Kingwood residents' hearts. Community members, both of the past and present, can only hope that this nostalgic and sentimental site will live to see yet another 100 years in this historical town.
Your donation will support the student journalists of Delaware Valley Regional High School. Your contribution will allow us to purchase equipment and cover our annual website hosting costs.
About the Contributor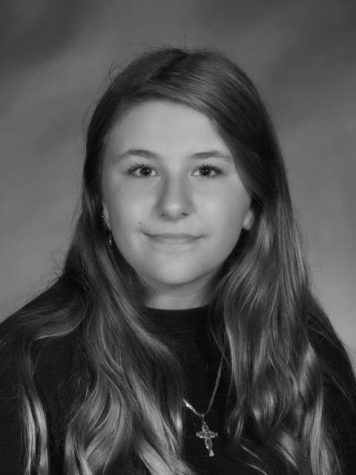 Jordan Oldenburg, The Delphi Staff
Jordan Oldenburg is a Delaware Valley Regional High School alumnus and contributing writer. She is also a member of the Hunterdon County Cemetery Committee...