A ghost hunter's guide to Hunterdon County
Dear ghost story diehards, local history fanatics, and, well, people of Hunterdon County. Have you ever felt a guilty sense of disappointment in the boredom of our deer-infested towns?
Believe it or not, there's much more to the cornfield-covered land we live on, so let Mr. Rick Epstein, Frenchtown's official historian, and I be your guide through the eerie tales of Hunterdon County. 
Starting off strong, this one's for the ghost lovers.
Reported by co-owner of the Widow McCrea House, a bed and breakfast located at 53 Kingwood Avenue, Lynn Marad has spoken out about the prior owner's knowledge concerning the haunted hotel. One of the most off-putting of them being the sighting of a Native American, well, the upper half of him at least, repeating "they need to know the truth" in a distraught and ambiguous manner. This story impacted the owner so heavily that she decided to even name the room the sighting was reported from after the ghost: the Tuccamirgan room. 
Are the chills crawling up your spine yet? If not, no need to worry; this next one should do the job.
This is the story of The Animated Inn, or more commonly known as The Frenchtown Inn, which houses many ghosts according to Colleen and Andrew Tompko, who've called this building home since 1996. Among the multiple stories, one of the most famous is about a dishwasher named Jorge from back in 2002.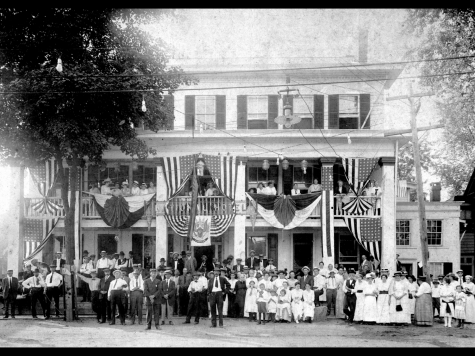 The story goes that Jorge was called to work on the third story of the building because it had been so dilapidated. Little did he know, what he was thought would be a simple job would soon be more than just a fixer upper side gig. Standing on a ladder to remove years-old plaster, horror suddenly fell over Jorge when the very debris he had been tossing aside was being hurled back towards him. As any sane person would, Jorge quickly darted out of the room, slamming the door shut. It was no help to his nerves when he heard further pounding on the door from behind him.
Jorge knew he had to return to finish the job he had started. Though frightened, Jorge seemed to forge enough courage to return despite the spooky encounter. Jorge prepared himself this time. With his personal set of "ghost-buster" rules, he headed back to the job.
Rule 1: Work only in full daylight.
Rule 2: Hang a picture of Jesus' last supper.
As relieving as it would be to end this story here, I'm afraid there's more. In the winter of 2018-19, a chef decided to explore the top floor. Finding the portrait of Jesus' last supper abandoned, the chef decided to make better use of the portrait by hanging it in the kitchen. 
The following morning, Paul Tompko, Andrew Tompko's son and Del Val Tech Department employee, found the picture laying on the kitchen floor while a single stove burner flickered in full flame. 
I'm sure you're feeling a sense of familiarity with these spooky tails so far, so just to spite the generic concept of a spooky, grim poltergeist, this last tale's meant to lift your spirits.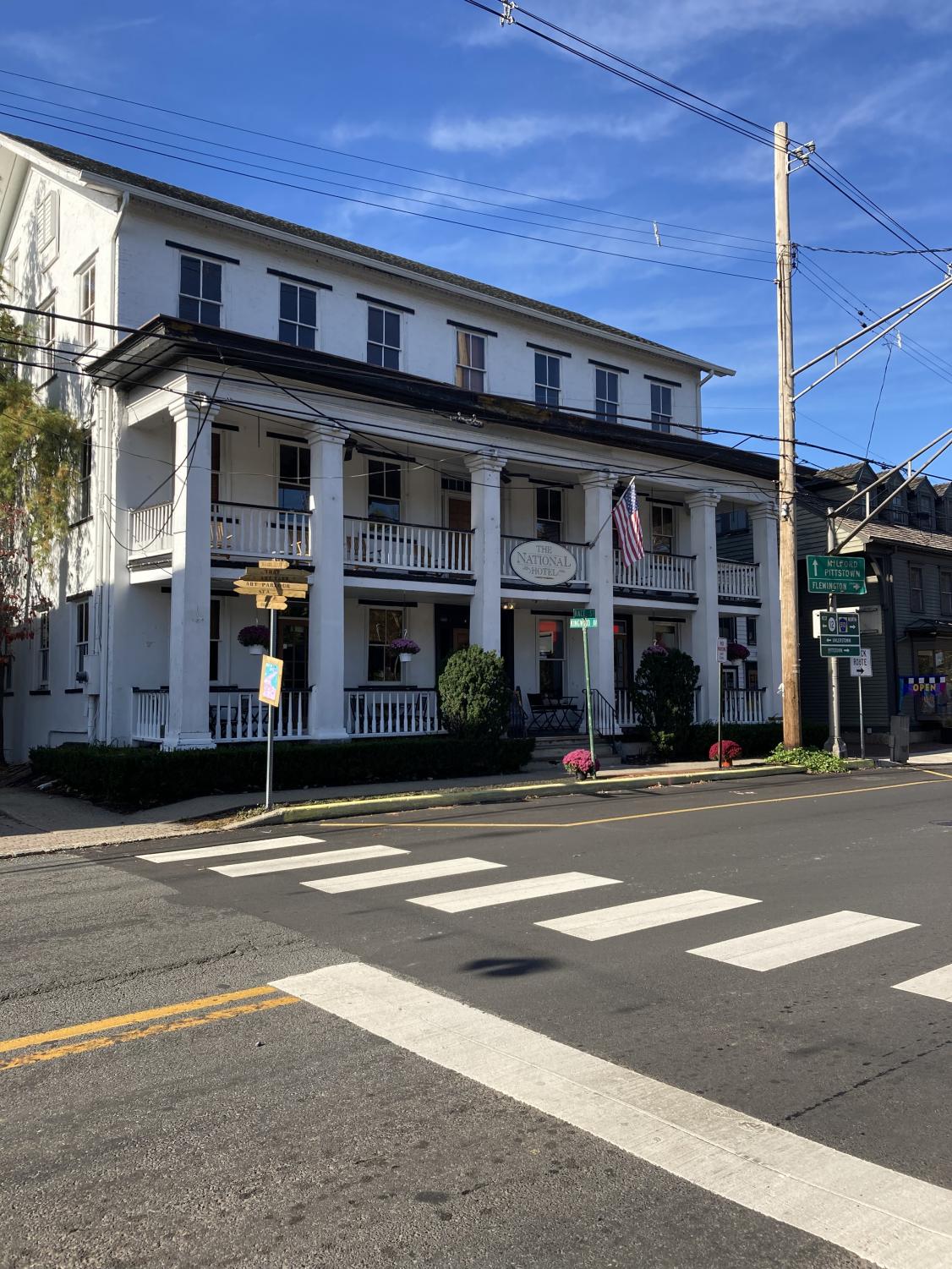 The National Hotel in Frenchtown is home to a very lovely ghost by the name of Elizabeth or "Lizzie."
Marlon Aranha, general manager since 2009, has mentioned a number of sightings of the same entity: a woman with dark orange hair that falls in curls over her white dress. To make this story even more fascinating, this description happens to fit the appearance of Elizabeth Apgar. 
This was the daughter of William Apgar, who owned the hotel from the 1870's to 1911. Although it's widely believed that the presence of ghosts on Earth is due to the spirit having "unfinished business," there must be an exception because, despite so many reports of Lizzie, none of which fear-inspiring. In fact, this apparition is said to be so friendly that most people mistake her for a real person.
Whether you have a strong confidence in the reality of spirits, you read these tales for fun, or are just interested in the history of our small county, I think we can all come together for the sake of Halloween and give a little life to the ghosts of Hunterdon County. 
Your donation will support the student journalists of Delaware Valley Regional High School. Your contribution will allow us to purchase equipment and cover our annual website hosting costs.
About the Contributor
Veronica Hart, The Delphi Staff
Veronica is a a sophomore at Delaware Valley Regional High School. She enjoys many genres of music, though her favorite is metal and alternative. She is...