Mr. Camano: Del Val's new Choir teacher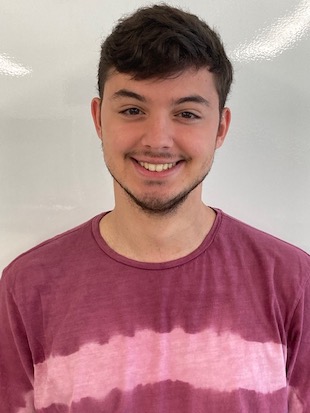 As the 2022-23 school year starts, Delaware Valley Regional High School greets its new teachers. One of these teachers is Adrian Camano, a music teacher who is excited to be part of the staff.
Before coming to Del Val, he didn't know about the school or area, but Camano could instantly tell this school was special. When coming into the school for the first time, he quickly realized the people here were welcoming and caring. Camano knew he would fit in right away.
This is Camano's first year teaching, and he recently graduated from The College of New Jersey where he studied Voice. This year, he is teaching many classes including Concert Choir, Chamber Choir, Song Writing and Theory, Piano Lab and Advanced Piano Lab. 
While growing up, he wanted to be a police officer, but as he got older he realized that maybe what he really wanted was to help people. All throughout school, he was involved in music. Whether he was playing in band or choir, music was always an important aspect of Camano's life.
"I thought why not combine my two passions, music and helping people," said Camano.
His first music memory was in preschool when singing songs, as well as getting an education involving music as he got older. He also said that his first actual experience with music was probably the womb. In his home, music was constantly playing, and he says he was singing as soon as he was born.
Camano has more interests than just teaching; he also loves to travel. He is from Spain. Since he was 6-months-old, he has traveled to Spain for the summers. 
His culture is very important to him and being from Spain has influenced his life since he was born. Camano is also fluent in Spanish. His aunt would also take him to places like London and Italy.
Outside of traveling with family, he has traveled to the Dominican Republic, the U.S. territory islands and Puerto Rico on his own, and he hopes to travel even more.
While at Del Val, he has noticed how welcoming and patient everyone has been. He loves all his coworkers and students and is excited to see all the school offers. He hopes his room is full of students during the lunch period just like the band room is.
"I really hope to make my classroom a people's home and a safe space," said Camano.