New school year welcomes new nurse, Brittany Kollmer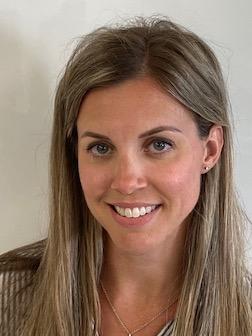 As a new school year begins, Delaware Valley Regional High School welcomes its new school nurse, Brittany Kollmer. 
Kollmer attended Del Val, and then Moravian College, where she received a bachelors of Science and Nursing. She then worked as a substitute school nurse for Holland Township before applying for her position at Del Val. 
From a young age, she always knew she wanted to be a nurse and took inspiration from her grandmother and aunts, who were also nurses. 
Her experience at Del Val has been great, and she has enjoyed working with the high school age group.
"It's been a really great experience getting to know all the students and the staff," Kollmer said.
Part of Kollmer's job is not just ensuring student's physical health, but their mental health as well. 
"Certain kids, they come here because maybe it was more of a mental health issue than a band aid, so I enjoy when those kids leave and you can tell that maybe I helped them work through something," Kollmer said. "Maybe I had a positive impact on their day and their ability to stay in school. I really like that part of the job."
Kollmer has lived in Holland Township all of her life and loves all the things New Jersey has to offer.
She is an active person. Her favorite activities including hiking, running, skiing and anything involving her kids. Kollmer has previously run a marathon and is currently working towards completing a hiking challenge. So far, the farthest she has hiked has been fifty miles.
She also enjoys traveling. Her favorite trip was to Iceland, where she travelled during the summer during 24-hour daylight. Kollmer hopes to visit as many places as she can, and next up on her list is Alaska. 
Kollmer lives in a busy household with her two boys, chickens, a leopard gecko and an Australian Shepard. Her sons are the light of her life and she loves to include them in her outdoor activities.
In her free time, she also loves to relax while eating mac and cheese and watching documentaries.