New principal's secretary is 'one for the students'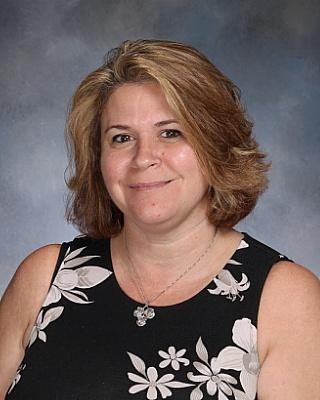 Del Val has a new Principal's Secretary, Ms. Terepka. 
One of the newest additions to the Del Val staff, Terepka is excited for her new job and ready to take on the new responsibilities that follow.
Why did she choose Del Val? 
"It's closer to my home for me, and I wanted to work with the students again," said Terepka, who lives in Stockton.
Born and raised in the Garden State, she has resided in eight different places, including Roselle Park and Wharton. 
Terepka has always enjoyed working with kids, which reflects on her time spent at both Mercer County Votech and Marvin County Polytech. However, working with kids wasn't always the plan for Terepka.
Interestingly enough, she had previously studied healthcare administration at the University of Arizona. However, she thoroughly enjoyed her time at both Votech and Polytech. After those jobs came to a close, Terepka was up for a new challenge.
Last March, when she heard Del Val was accepting applications for the position of Principal's Secretary, she took her shot. Ever since the first bell of the new school year rang, she has been a proud member of the Del Val family. 
 Terepka said the best part of her job is staying busy. However, according to one of her colleagues, Ms. Puha, it's working with a great team.
"There's never a normal, traditional day here," said Terepka.
However, not everything has been an easy transition. As is true for many who start a new job, she still finds herself learning, as even she doesn't know everything. But the upsides definitely outweigh the downsides.
Outside of working at Del Val, Terepka enjoys drag racing, photography, completing jigsaw puzzles, watching sports and traveling. Two little known facts about her are that she is a certified police matron and has a pet iguana. 
Even with all of these hobbies, Terepka is completely focused on her new job. Coming to Del Val, her main goal is to become familiar with the student body, as well as to make sure she's doing her job to the best of her ability. To Terepka, Del Val is unique compared to the other schools she's worked at and a very special place. 
"Everyone is so friendly, organized, and very caring," said Terepka.