A visit to Greenmouth
A 100% organic, chemical-free eatery
Driving down 2nd Street in Easton, you'll notice a red brick building, complete with colorful chalk drawings and a bright green door, with a hanging sign that reads "greenmouth table." I first noticed it a few months ago, when my family and I drove past it on our way through Easton. Intrigued by its simple yet playful appearance, I asked if we could stop in for something to eat.
As soon as we walked in, I knew it was my kind of place. The atmosphere of the cafe is certainly unique and very inviting. The walls, like the door, were painted bright green and covered with menu items written on black chalkboard. Displayed in neat cursive writing were lists of smoothies, coffees, teas, and breakfast and lunch items, along with doodles and notes presumably written by the employees.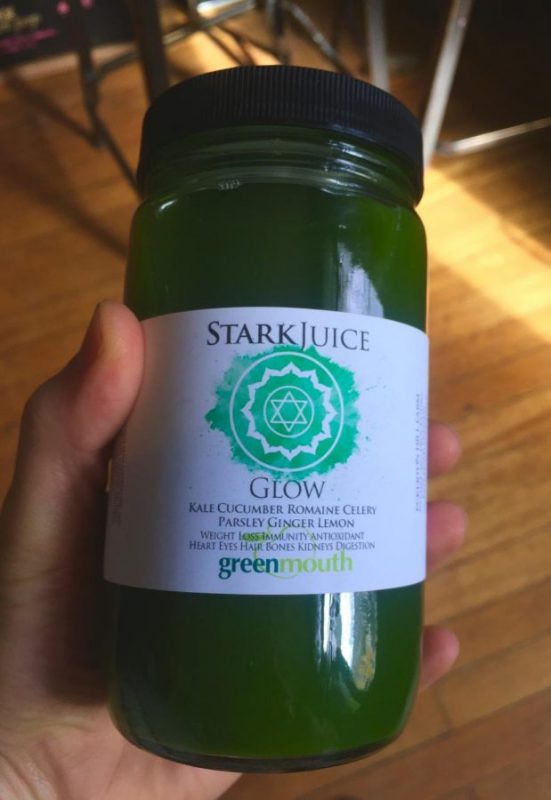 Straight ahead was a small register and a refrigerated display case with bottled juices, nut milks, and small desserts. Above it was a miniature chalkboard advertising the vegan specials of the day (although I'm not vegan, the butternut squash mac and cheese sounded amazing to me), and beside it was a basket filled with "Greenmouth's Signature Date Balls" in an assortment of flavors such as superfood raw cacao, cashew goji vanilla, and superfood cookie dough.
Since it is a juice bar after all, I decided to pick out a juice from their display but was torn between the variety of bright colors and charming names. I eventually went with the "Glow," a mixture of kale, cucumber, romaine, celery, parsley, ginger, and lemon. I was unsure what to expect (I'd never had a vegetable juice before), so I was surprised when I took a sip and actually enjoyed it. I have to admit I wasn't expecting to love it, but it's fresh taste was refreshing, and the sweetness from the apple was just right.
I also decided to grab a bottle of Greenmouth's homemade almond milk, opting for the cinnamon-vanilla flavored one. I planned to have a quick taste and save the rest for later, but after one sip I knew I would finish it instantly. It was so much better than store-bought almond milks, and of course was without the added preservatives found in many name brands.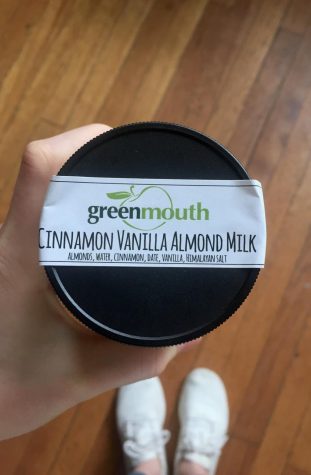 To our left, the room opened up into a seating area, with a mantle showcasing various books on food and nutrition, and wooden tables decorated with vases of bright flowers and utensils. A couch lined one wall of the room, and above it, ornamental tree branches with hanging crystals were suspended from the ceiling. Deciding that this was the coziest place to sit, we took our seats and awaited breakfast.
My dad ordered the açaí bowl, blended with coconut water, bananas, pineapple and berries, and it was topped with sliced banana, goji berries, flaked coconut, and granola. The bowl was huge and could definitely serve two. My dad seemed to really enjoy it, although he admitted that he had never heard of açaí before, and still wasn't quite sure what it was. "But whatever it is," he said jokingly, "it's good."
My sister opted for the vegan and gluten-free waffle, topped with vanilla maple walnuts, banana slices, and cinnamon. She also ordered the "Caramel Maca Frappe," an espresso mixed with dates, bananas, and oat milk. While she loved the waffle, (I had a bite of it, too, and can testify that it was delicious), she wasn't a huge fan of the coffee. She ended up switching hers with her boyfriend's, who ordered the seasonal mint chocolate espresso, along with scrambled eggs and a side of sourdough toast. Overall, everyone enjoyed their breakfast, and I was glad that there was a place we could all go and find something we liked.
I went with the avocado brunch special, which consisted of local seeded sourdough bread with mashed avocado and sea salt, topped with your choice of a turmeric pickled egg or a poached egg (I went with the latter) and micro greens. You also have an option between a side salad or fruit. Avocado toast is classic, and I have it almost daily. That being said, I was pretty sure I knew the best way to make it. I was wrong. After trying Greenmouth's, I couldn't believe that the simple combination could be so good. I chalk it up to the flaky sea salt sprinkled on top and the thickness of the sourdough bread topped with the creamy avocado and the pasture-raised egg, which was a match made in heaven.
As much as I enjoyed seeing all the healthy options that Greenmouth has offer, a definite drawback is the cost. For example, a 16 oz. smoothie will cost you $10, plus a $1 deposit on the glass bottle it's served in, (which you can actually wash and return for you money back!). Salads, soups, and buddha bowls range anywhere from $10-$16, and cold pressed juices are $11. When you add it all up, it can get to be a quite expensive venture.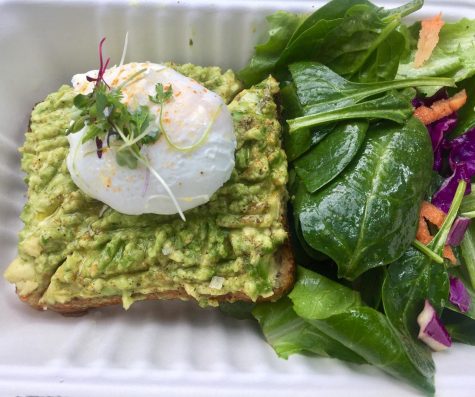 Another downside is the wait. As they mention on their website, crafting meals takes time, especially around lunchtime. However, you can text or call in your order ahead of time (as I did the second time I went), and they will have it waiting for you when you arrive.
Despite being on the pricey side, and the possibility of having to wait a little longer for your food, Greenmouth is 100% organic and chemical-free. According to their website, it's the first cafe in the Lehigh Valley to meet these standards. While it isn't a place that most people can afford to go on the daily, it's definitely worth the money and the wait.
Since my first visit to Greenmouth, I've been back to try out more of their menu, including their "Thin Mint Smoothie," a blend of spirulina, raw cacao nibs, banana, maca, hemp hearts, date, peppermint oil, and oat milk. Its taste reminded me of the classic Girl Scout cookie, which is high praise for a healthy food smoothie. I'm already excited for another opportunity to see more of what Greenmouth has to offer and hope that I'll find myself in downtown Easton sometime soon.
(Note: Greenmouth had a second location in Allentown, PA, but sadly it is now permanently closed.)
Your donation will support the student journalists of Delaware Valley Regional High School. Your contribution will allow us to purchase equipment and cover our annual website hosting costs.
About the Contributor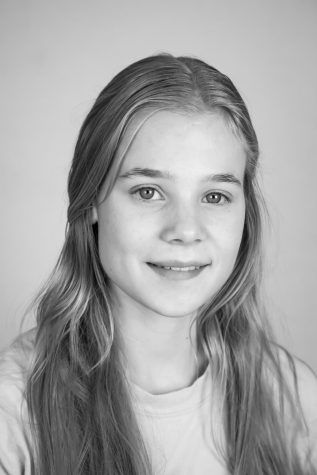 Clare Erwin, The Delphi Editor
Clare is a junior at Delaware Valley Regional High School and editor of The Delphi student newspaper. She's also a member of the award-winning literary...